Palestinian Territories/Gaza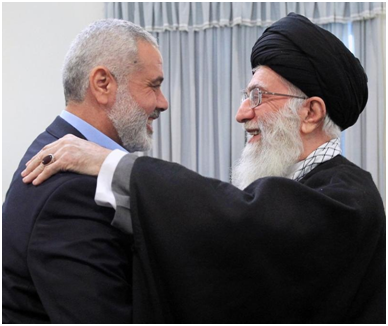 A key ideological pillar of the Islamic Republic of Iran is its struggle to "liberate" the Muslim lands of Palestine and the holy city of Jerusalem from what it disparagingly refers to as the illegitimate "Zionist Regime". To help achieve these ends, Iran has supported Palestinian terrorist groups, despite the Sunni-Shi'a divide between them.
Iran has been the leading sponsor of Gaza-based Palestinian Islamic Jihad (PIJ), which was founded in 1979, inspired by the success of the Islamic Revolution. Iranian funding of PIJ has been in place since 1987. During the early 1990s, much of PIJ organizational and operations-based support came from the Iranian sub-group Hezbollah. The PIJ is extremely open about Iran being its main supporter: "All of the weapons in Gaza are provided by Iran… the largest share of this financial and military support is coming from Iran."
Iran has also exerted considerable influence over Hamas, the Sunni Islamist terror group in control of the Gaza Strip. In 1993 Iran, pledged $30 million in annual support for Hamas' anti-Israel operations. Hamas had consistently enjoyed this financial support, in addition to military training, until disagreements over Iran's role in Syria created a rift between the two parties. However, Iranian favor has once again returned to Hamas to the tune of "tens of millions of dollars."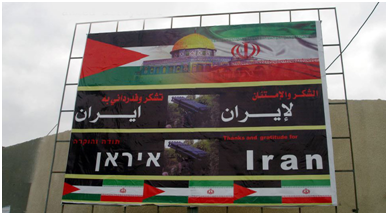 Iran's influence extends far beyond financial support, particularly in Gaza. Iran has supplied and trained groups like Hamas and the PIJ in the use of longer-range rockets. In 2002 Israeli forces intercepted the Gaza-bound Karine A vessel in a raid in the Red Sea, which was loaded with 50 tons of advanced weaponry from Iran. Iran has supplied ever increasingly sophisticated and powerful munitions to Hamas with technology including UAVs being delivered to these groups via the IRGC. Iran has supplied Hamas with IEDs, anti-tank munitions, and provides training for up to 6 months in modern tactical warfare for Hamas operatives.
Iran is now also building a loyalist, "Hezbollah-style terror group" in the Gaza Strip. Known as Al-Sabirin, the organization is funded directly by Tehran. Through Al-Sabirin, Iran is also seeking to make inroads into the West Bank.
Country Reports
Subversive Activities