Bahrain
The tiny island Kingdom of Bahrain, ruled by the Sunni Al Khalifa family, has been acutely vulnerable to interference from its much larger Shiite neighbor, Iran, given that approximately 70-75 percent of its population is Shiite. Iran's ties to Bahrain are more than sectarian. Successive Persian empires controlled Bahrain for centuries, ending in the 1780s. Not until 1970 did Iran drop its territorial claims to Bahrain. Nevertheless, since 1979, the Iranian regime has persistently attempted to return Bahrain to Shiite rule and has even referenced its former sovereignty over the island. In September 1979, only months after Ayatollah Ruhollah Khomeini returned to Iran from exile, Sadegh Rouhani, a leading cleric, warned that if the emir of Bahrain did "not want to stop oppressing the people and restore Islamic laws, we will call on the people of Bahrain to demand annexaton to the Islamic government of Iran."
The saber-rattling has continued ever since the onset of Iran's Islamic Revolution. In 2009, Ali Akbar Nategh Nouri, a senior official and advisor to Iran's Supreme Leader, bluntly stated that "Bahrain was the fourteenth province of Iran until 1970," precipitating a crisis between the two countries. Similarly, in 2018, Hossein Shariatmadari, Iranian Supreme Leader Ali Khamenei's representative at the Kayhan newspaper, reiterated his statement from 10 years prior that "Bahrain is ours [Iran's]" and that the people of Bahrain want their country to become part of Iran again. 
Islamic Revolutionary Guard Corps and Hezbollah Activity in Bahrain
In 1981, the Islamic Front for the Liberation of Bahrain (IFLB), a militant Shiite organization established by Ayatollah Hadi Modarresi, Ayatollah Khomeini's personal representative to Bahrain, attempted a coup. Throughout the 1980s and 1990s, Bahraini authorities also worked to incapacitate the country's local branch of Hezbollah.
Beginning in the 1990s and continuing to the present day, Bahraini authorities accused Iran of spearheading a series of "popular petitions" to reform the Bahraini monarchy. For example, authorities in Manama accused a Shiite cleric, Ali Salman, of organizing such a drive 1994 which acquired, according to some estimates, as many as 25,000 signatures. This led to both Bahrain and Iran recalling their respective ambassadors, with Bahraini authorities alleging that the petitions were "planned and backed by foreign propaganda" rather than homegrown. Separately, in June 1996, Bahraini authorities accused Iran of organizing a coup.
Since anti-monarchy protests began in Bahrain in 2011 amid the wider "Arab Spring," Tehran has attempted to exploit these demonstrations for sectarian purposes and to undermine the monarchy. Bahrain has repeatedly warned Iran to refrain from meddling in its internal affairs and said in 2011 that it "had foiled a decades long terror plot by outsiders," referring to the Iranian regime. The main opposition party's spiritual leader, Sheikh Isa Ahmad Qassem, is, according to a Bahrain expert, "a religious representative of Khamenei" who "propagates his religious authority" and "encourages people to follow [Khamenei] rather than other 'sources of emulation.'"
On April 22, 2013, Bahraini authorities arrested eight of its citizens for plotting with an Iranian Revolutionary Guard member to assassinate Bahraini officials and target government buildings and the international airport. Later that same year, on December 30, the Bahraini coast guard intercepted an Iranian shipment of over 220 pounds of C4 explosives, 50 hand grenades, land mines, and detonators labeled "made in Syria" that were en route to Shiite opposition groups in Bahrain. During interrogation, the detained suspects "admitted to receiving paramilitary training in Iran."
In September 2015, Bahrain uncovered an illicit Iranian weapons factory aimed at supplying militant elements within the opposition with heavy weaponry to fuel unrest in the kingdom. Bahrain recalled its ambassador to Iran the next month. In November of that year, Bahrain arrested 47 members of an Iran-linked cell that was plotting to execute imminent attacks.
In June 2016, two men alleged to have "received training in weapons and explosives from Iran's Revolutionary Guards" planted a bomb that killed a Bahraini woman. In February 2017, a 14-member cell linked to Iran bombed a bus carrying Bahraini police officers, wounding five. According to Bahraini officials, six of the arrestees received military training in IRGC camps, five in Kata'ib Hezbollah facilities, and three in Bahrain. In March 2017, Bahraini authorities broke up an IRGC-linked terror cell, which they accused of plotting to assassinate government officials and attack police and U.S. military targets. In March 2018, the government revealed that it had arrested 116 members of an IRGC-run group that was planning to attack senior Bahrain officials and critical infrastructure. Manama claimed that almost half of the arrestees received training from the IRGC in Iran or in Iran-linked facilities in Iraq and Lebanon.
In April 2019, a Bahraini court sentenced to prison 139 Bahrainis, of whom 69 received life sentences (25 years), on terrorism 113 charges; the court also ordered the revocation of their citizenships. The GOB accused the individuals of forming an organization it referred to as "Bahraini Hizballah" with the intention of carrying out attacks in Bahrain.
In January 2016, Bahrain caught an IRGC- and Hezbollah-backed cell plotting a series of bombings, claiming that one of the main suspects had gone to Iran and met with Hezbollah Secretary-General Hassan Nasrallah, who provided him $20,000. The cell was allegedly part of the Shiite al-Ashtar Brigades (AAB), which have claimed responsibility for more than 20 attacks in Bahrain since 2013, including one in March 2014 that killed three police officers, two Bahraini and one from the United Arab Emirates. In February 2018, the AAB changed their logo to adopt IRGC branding, in order to reflect their role as part of Iran's "Axis of Resistance" against the U.S. and its allies. The AAB also reaffirmed its fealty to the Iranian regime, stating, "We believe that the commander and ruler of the Islamic religion is the line of the two imams, Khomeini and Khamenei…" It also outlined new objectives, including cultivating a "resistance and martyrdom culture" and "creat[ing] a deterrent force," that indicate its intention to create a Hezbollah-style "state within a state" in Bahrain.
Bahrain added the AAB to its list of terrorist groups in 2014.  In March 2017, the U.S. State Department designated two AAB members, Alsayed Murtadha Majeed Ramadhan Alawi and the Iran-based Ahmad Hasan Yusuf, as Specially Designated Global Terrorists (SDGTs).In July 2018, the State Department designated the AAB itself as a Foreign Terrorist Organization and an SDGT, stating that AAB "members have received weapons and explosives from Iran, training at IRGC-funded camps in Iraq, and senior AAB members have taken refuge in Iran to evade prosecution by Bahraini authorities." In August of that year, State Department also designated an Iran-based AAB senior member, Qassimal-Muamen, as an SDGT. 
On October 31, 2019, the Bahraini judiciary issued life sentences to five nationals for "forming a terrorist cell" affiliated with al-Ashtar Brigades. In February 2019, AAB released a video statement promising more attacks in Bahrain to mark the anniversary of Bahrain's Arab Spring-inspired political uprising.
Additional Shiite Militant Groups
In addition to AAB, a variety of other Shiite militant groups remain committed to the overthrow of the Bahraini monarchy given its Western-leaning geopolitical posture. The Al-Mukhtar Brigades, which has similar branding to the IRGC and which the British Home Office listed as a proscribed organization in December 2017, maintains an online presence which has promoted terrorism via social media. Saraya al-Muqawama al-Shabiya is another similar organization with purported connections to the IRGC. It reportedly was behind the detonation of an IED near the U.S. Fifth Fleet and an attack on a branch of the National Bank of Bahrain. Bahrain's chief of public security estimated in May 2018 that since 2011, AAB and other Shiite militant organizations causes 22 deaths and more than 3,500 injuries to policemen.
After the killing of former Commander of the IRGC's Quds Force Qassem Soleimani, reports circulated about the formation of the Qassem Soleimani Brigades, dedicated to avenging his death. Bahraini officials alleged that they foiled a terror plot in early 2020, which involved an attempted attack on a visiting foreign delegation, using an explosive device. In December 2020, the United States imposed terrorism sanctions on the al-Mukhtar Brigades under Executive Order 13224. In the designation, the U.S. government cited the significant risk of committing acts of terrorism, as well as past plots against U.S. personnel in Bahrain and the offering of cash rewards for the assassination of Bahraini officials.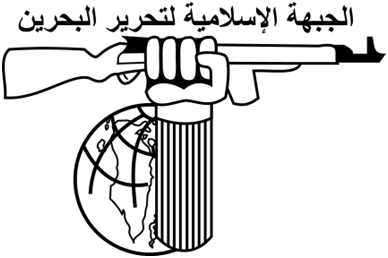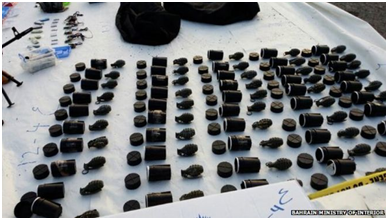 I
Country Reports
Subversive Activities