Yemen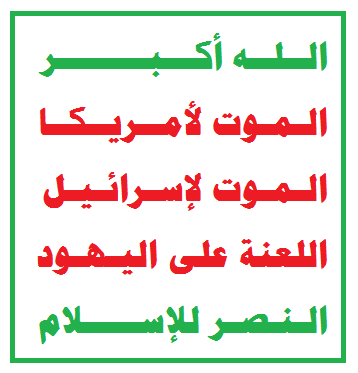 Iran continues to destabilize Yemen by supporting the Shiite Houthi insurgency (directly, and indirectly through Hezbollah) from the beginning of its war against the Sunni-dominated, internationally recognized central government in 2004. Iran uses the Houthis and Yemen as a proxy and base, respectively, to attack its leading Sunni rival, Saudi Arabia. Iran's support for the Houthis has helped the latter expand their control of Yemeni territory; capture Yemen's capital, Sanaa, and dethrone Yemen's central government; and survive a massive air bombardment from a Saudi-led coalition seeking to restore the former Yemeni regime.
Tehran's aid to the group has included funding, Iranian fighter pilots, arms shipments, and military training. In 2009, Iran's support for the Houthis was exposed when the Yemeni navy apprehended an Iranian ship off the Yemeni coast in the Red Sea carrying weapons experts and anti-tank weapons sent to replace wounded "Iranians fighting alongside Houthi rebels" against Yemeni government forces. The Houthis' motto, "God is great! / Death to America! / Death to Israel! / God curse the Jews! / Victory to Islam!" which emulates the Iranian regime's own "Death to America" slogan and extremist ideology, underscores the group's links to Tehran. Iranian meddling in Yemen includes arms shipments and support for assassinations and coups; the use of missiles, drones, and roadside bombs; and the deployment of foreign regional proxies, namely Lebanese Hezbollah, on the ground.
According to the US State Department Country Reports on Terrorism 2019, throughout 2019, Hizballah, the IRGC-QF, and other Iran backed terrorist groups continued to exploit the political and security vacuum created by the ongoing conflict between the Yemeni government under the leadership of President Abd Rabu Mansour Hadi, recognized by the UN Security Council as the legitimate government of Yemen, and the Iran-backed Houthi militants. Additionally, IRGC-QF has exploited the conflict to expand its influence in Yemen.
On December 5, 2019, as part of its reward offer for information leading to the disruption of the financial mechanisms of Iran's Islamic Revolutionary Guard Corps (IRGC), the US Department of State's Rewards for Justice program requested information on the activities, networks, and associates of Abdul Reza Shahla'i, a Sana'a, Yemen-based high ranking commander of the IRGC's Quds Force (IRGC-QF).
On January 18, 2020, ballistic missiles struck a mosque at the al-Estiqbal military camp in Marib, killing at least 116 people in what was reportedly one of the deadliest attacks in the civil war. There were no immediate claims of responsibility but Yemen's internationally recognized government blamed Houthi rebels. The United States blamed Iran, which denied involvement. On January 20, 2020 government forces fought Houthi rebels east of Marib, killing senior Houthi commander Jaber Al Muwaed.
On December 30, 2020, the Houthis launched an attack against the civilian airport in Aden, where the new Saudi-backed Yemeni government was deplaning. The attack resulted in the deaths of 27 people, including three staff members of the International Committee of the Red Cross. Afterwards, the Trump administration designated the Houthis as a Foreign Terrorist Organization and a Specially Designated Global Terrorist.
In a particularly audacious attack, in January 2022, the Houthis used ballistic and cruise missiles and drones to launch an attack on the United Arab Emirates. This was a similar swarm attack configuration which was employed during the attacks on Saudi oil infrastructure in 2019. They targeted civilian areas—which resulted in the deaths of three civilians—while an international business conference was taking place in the Emirates as well as when South Korea's president was on an official visit. According to Reuters, the Houthis said they fired four Quds cruise missiles at an oil refinery in Musaffah district and the airport in Abu Dhabi, a Zulfiqar ballistic missile at Dubai airport and several drones at those and other sites. This happened while the Houthis chief negotiator was reportedly on a visit to Tehran, with some accounts in Axis of Resistance media indicating he actually met with Iranian President Ebrahim Raisi on the day of the attack.
Arms Shipments and the Houthi Coup
According to a senior American intelligence official in 2012, intercepted phone conversations between smugglers and the Quds Force of Iran's Islamic Revolutionary Guard Corps (IRGC) revealed that Iran has been "using small boats to ship AK-47s, rocket-propelled grenades and other arms to replace older weapons used by the rebels." In early 2012, the Yemeni government intercepted another shipment of Iranian manufactured material which was destined for a Yemeni Houthi businessman to create explosively formed penetrators (EFPs), which are advanced improvised explosive devices able to penetrate armored vehicles and which killed hundreds of American servicemen during the Iraq War. A year later, in January 2013, a joint US-Yemeni military operation intercepted an Iranian shipment of surface-to-air missiles, C4 explosives, and rocket-propelled grenades in the Arabian Sea. American officials have likened Iran's shipments of "relatively small, but steady stream of automatic rifles, grenade launchers, bomb-making material and several million dollars in cash" to the kinds of materiel Iran provides to its allies in Syria and Iraq.
In September 2014, the Houthis seized Yemen's capital, Sanaa, and pushed out Yemen's central government four months later. Iranian support for Houthi operations then increased considerably, with Tehran shipping the group 160 to 180 tons of arms and military equipment in March 2015. On September 27, 2014, while speaking about the Houthi coup, Ali Riza Zakani, a member of Iran's parliament and a close confidante of Supreme Leader Ali Khamenei, stated that Iran is in a phase of "Grand Jihad" and "Three Arab capitals (Beirut, Damascus, and Baghdad) have already fallen into Iran's hands and belong to the Iranian Revolution," and called Sanaa the fourth. A Saudi-led coalition has undertaken military operations to defeat the Houthis and restore the Yemeni government to power.
Missile and Drone Attacks on Saudi Arabia
Since 2015, the Houthis have used Yemeni territory under their control as launching pads to fire more than 100 missiles and drones at Iranian rival Saudi Arabia. Such strikes have landed on multiple cities, including Riyadh, the Saudi capital. Targeted locations include the king's official residence, military bases and encampments, oil refineries, the Riyadh international airport, and shopping malls. Further, as the Congressional Research Service notes, "Since 2016, the Houthis have periodically targeted commercial and military vessels transiting and patrolling the Red Sea using naval mines, rocket-propelled grenade launchers, anti-ship missiles, and waterborne improvised explosive devices (WBIEDs). Some of the weapons used reportedly have been supplied by Iran, including sea-skimming coastal defense cruise missiles."
Evidence indicates that Iran is arming and, in some cases, directing the Houthis in their missile campaign, contrary to Tehran's denials and in violation of an arms embargo imposed by the United Nations Security Council in April 2015. An independent U.N. monitoring panel stated in November 2017 that remnants from four ballistic missiles fired by the Houthis into Saudi Arabia likely came from the Iranian-made and designed Qiam-1 missile. In December 2017, U.S. Ambassador to the U.N. Nikki Haley and Pentagon officials displayed debris from missiles fired into Saudi Arabia, claiming that the markings on and designs of the missiles demonstrated that they were made by Iran. The U.N.'s finding of Iranian origins in the Houthis' missiles continued well into 2018, with panel after panel affirming the Iranian connection. One U.N. report from January 2018 found that recently inspected missiles and drones "show characteristics similar to weapons systems known to be produced in the Islamic Republic of Iran," and, therefore, the panel "continues to believe" that Tehran is giving missiles and other arms to the Houthis. Indeed, Iran has recently bragged openly about their support for the Houthis, with an IRGC general telling IRGC-controlled media that the Guards had instructed the Houthis to attack two Saudi oil tankers in July 2018.
Iran reportedly also continues to provide other forms of arms to the Houthis. For example, an independent watchdog organization claimed in March 2018 that roadside bombs found in Yemen resemble ones used by Iranian proxies in Lebanon, Iraq, and Bahrain.
Hezbollah's Assistance to the Houthis
The Iranian proxy group Hezbollah, a terrorist organization operating in Lebanon and elsewhere, also has longstanding ties to the Houthis, who are fellow Shiites. Working with Iran, Hezbollah reportedly operates on the ground in Yemen, arming, training, and even fighting for the Houthis. Analysts have speculated that the Houthis seek to replicate in Yemen Hezbollah's Lebanese model of a "state within a state."
Hezbollah operatives themselves have reportedly admitted that the group has a ground presence in Yemen and fights directly against the Saudi-led coalition. A Hezbollah commander told the Financial Times that the group began training with the Houthis in 2005. "They trained with us in Iran, then we trained them here and in Yemen," he said. A Hezbollah commander reportedly told researchers in 2016, "After we are done with Syria, we will start with Yemen, Hezbollah is already there. Who do you think fires Tochka missiles into Saudi Arabia? It's not the Houthis in their sandals, it's us."A Houthi militia leader confessed after surrendering to coalition forces in 2017 that Iran and Hezbollah operatives were operating covert training facilities in Yemen.
Coalition and United Nations officials have also claimed that Hezbollah is aiding the Houthis. Yemeni President Abd-Rabbu Mansour Hadi claimed in 2016 that Hezbollah Secretary-General Hassan Nasrallah wrote to him that "Our fighters arrived in Yemen to teach the Yemeni people the essence of governing."In June 2018, the anti-Houthi coalition stated that coalition forces had killed eight Hezbollah members in Yemen. That August, Khalid bin Salman, the Saudi ambassador to the U.S., said that not enough attention was paid to "not only the direct assistance the Al Houthi militia receives from the Iranian regime, but also the existence of Hezbollah commanders on the ground." He added that a coalition raid on a Houthi site had "revealed a Hezbollah operative training, advising [the Houthis] on asymmetric warfare, and showed background portrait [sic] of Iran's 'Supreme Leader' on militia's computer [sic]."Ambassador bin Salman also tweeted evidence of ties between the two groups, including footage of a "Hizballah operative in Yemen advising the Houthis to use deception tactics such as using water tanks to store weapons, and smuggling fighters through civilian vehicles; endangering the lives of Yemeni civilians." Saudi Foreign Minister Adel al-Jubeir has repeatedly accused Iran and Hezbollah of being responsible for missile attacks targeting Saudi territory. In July 2018, a coalition spokesman said "Hezbollah is the Houthis' greatest arms supplier" and said the coalition had evidence that Hezbollah experts were on the ground in Yemen, training the Houthis and giving them a military communications system. And in October 2018, U.N. Secretary-General Antonio Guterres condemned Hezbollah's involvement in Yemen.
In 2018, Nasrallah stepped up his group's public support for the Houthis. On June 29, Nasrallah paid tribute to the Houthis in a public speech, even saying, "I wish I could be one of your fighters and fight under the guidance of your brave and dear leaders." In mid-August, Hezbollah used its annual commemoration of its 2006 war against Israel to display pro-Houthis propaganda—namely, as the National reported, "a reconstruction of a bus hit by a Coalition airstrike which had killed a number of civilians and children in Saada province several days earlier that the Arab-led force later said had been a mistake. Organizers used the bus for journalists to photograph, complete with actors impersonating the victims, special effects smoke, red lighting and fake blood in an evocative image of the war." And on August 19, Hezbollah disclosed that Nasrallah had met recently with a Houthi delegation in Beirut.
Houthi leader Abdul-Malik al-Houthi has reciprocated, praising Iran and thanking Nasrallah for his "solidarity." He also promised that Houthis would fight alongside Hezbollah or Palestinian militants in a future war against Israel.
In December 2021, the Arab Coalition released a video detailing Hezbollah's involvement in Yemen, purportedly showing a Hezbollah commander meeting with the Houthis' senior military commander Abu Ali Al-Hakim, whom the United States has sanctioned. The Hezbollah commander indicates on the tape that he spoke directly with Hezbollah's Secretary-General Hassan Nasrallah, whom reportedly said that "he wishes he could come for (Jihad) himself in Yemen." In the tape the Hezbollah commander also notes "the Syrian War is about to end, and most of the Mujahideen will come to Yemen." This shows increasing coordination and interoperability within Iran's Axis of Resistance.
Saleh Assassination
In December 2017, the Houthis assassinated former Yemeni president Ali Abdullah Saleh, their erstwhile enemy and then ally, after he turned against them again and proposed reconciliation with the Saudi-led anti-Houthi coalition. Iranian leaders and regime-affiliated media outlets celebrated Saleh's killing and said the Houthis are inspired by Iran's 1979 Islamic Revolution and similar to Iranian-supported militant groups in Syria, Iraq, and Lebanon.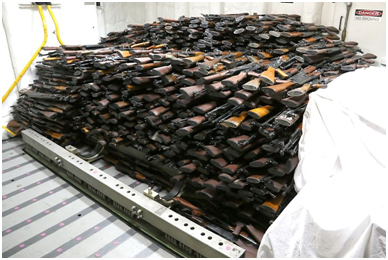 Country Reports
Subversive Activities