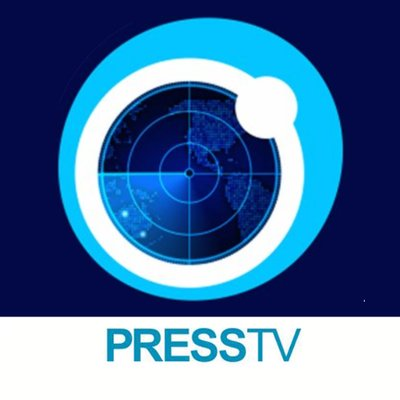 The IRIB inaugurated its 24/7 English-language satellite channel, PressTV, in July 2007. Headquartered in Tehran, the network employed correspondents in Washington, New York, Moscow, Rome, Cairo, London, Brussels and Beijing and operated bureaus in Beirut, Gaza and the West Bank immediately upon its inception. PressTV debuted during a period of Iranian concern over military encirclement by the U.S. presence in Iraq and Afghanistan and intensifying international pressure over Iran's illicit nuclear program. Iran thus viewed PressTV as a means for Iran to reach Western audiences and defend the regime's nuclear pursuits, foreign policy, support for "resistance" movements, and human rights record.
PressTV's editorial content has frequently promoted the Iranian regime's conspiratorial anti-Western, anti-Zionist worldview. A yearlong review of the station's offerings by the Anti-Defamation League found that PressTV regularly aired:
"Allegations of "False Flag" conspiracy theories, including claims that Israel and Jews masterminded the September 11, 2001 terrorist attacks;
Allegations of Zionist control over world events, with allegations that Zionists control, manipulate and exploit world events through a global Jewish conspiracy;
Allegations of "Israeli Lobby" control of the American government, including the canard that Jews "control" the government and have a disproportionate influence on policymaking and in influencing the American presidential elections; and
Allegations of excessive Jewish/Zionist influence as a result of disproportionate wealth and power."
Reflecting IRIB's vision of the world's media landscape as a "battlefield" of ideas to influence public opinion, the first iteration of its website claimed that "Press TV was born out of the need to break the global media stranglehold of Western outlets." At PressTV's opening ceremony, then-president Mahmoud Ahmadinejad told the staff, "Broadcasting the truth immediately, providing precise analysis and exposing the plots of propaganda networks of the enemy is among your duties." In an interview to mark the one year anniversary of PressTV, IRIB vice president Mohammad Sarafraz opined that the network had succeeded in providing typically marginalized viewpoints and perspectives to Western, English-speaking audiences. "Previously, most of the news on Iran and particularly the views of the leader of the Islamic Revolution (Ayatollah Seyyed Ali Khamenei), who is the highest decision-making authority in the country, were censored. Press TV has now made possible for viewers to receive this kind of news. … According to various polls, the secretary-general of Hezbollah, Seyyed Hassan Nasrallah, is also one of the most popular figures in the Middle East. Despite all this, media outlets did not televise his speeches or censored most of it. However, Press TV has conducted live broadcasts of all his speeches … and given a voice to Hezbollah. The same goes for Iraq. No-one gives any coverage to the Sadr movement, which believes in resistance against occupation. However, Press TV has been able to provide this kind of coverage," boasted Sarafraz.
PressTV has garnered criticism for its uncritical coverage of the Iranian regime despite its myriad human rights abuses and support for terrorist movements. This unwillingness to engage critically with itself was especially manifest during the network's coverage of Iran's disputed 2009 election, which exposed the network's lack of journalistic independence. PressTV contributed to the perception that the election was rigged, waiting only an hour after the polls closed to "announce that Ahmadinejad is ahead in the elections with a significant margin." As Iran's Green Movement took hold, PressTV tarred the demonstrators as "seditionists" and "rioters", according to a former journalist at the station. Most egregiously, PressTV dispatched a journalist to Tehran's notorious Evin prison to air footage of a scripted confession by Newsweek journalist Maziar Bahari that he colluded with Western media outlets to stage protests. The confession was obtained under duress and the threat of execution.
The UK's broadcasting regulator subsequently revoked PressTV's license, and the EU and U.S. both sanctioned PressTV, effectively removing the station from their satellite providers (temporarily in Europe's case). Still, PressTV was able to maintain a robust online presence in spite of the sanctions. Responding to its removal from European satellite providers, PressTV issued a statement that the decision "shows that the European Union does not respect freedom of speech, and spares no efforts to silence the voice of alternative media outlets." Notably, Iran officially bans all broadcasters apart from the IRIB from airing content in Iran.