Overview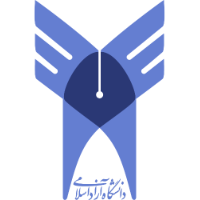 Islamic Azad University (IAU) was established in 1982 as a nominally private technical and engineering university by a decree of Ayatollah Khomeini. Ali Akbar Hashemi Rafsanjani, a member of Ayatollah Khomeini's inner circle and two-term former president, played the leading role in conceptualizing and establishing Islamic Azad University, and went on to serve as head of the university's founder's committee, akin to chairman of the board, for over three decades until his death in January 2017. Rafsanjani was known as a pragmatic backer of limited social and economic liberalization, rather than ideological rigidity, as the best possible guarantor of sustaining Iran's Islamic Revolution.
Upon assuming the presidency in 1989, Rafsanjani's administration lifted restrictions on private universities, catalyzing a massive expansion in IAU's size and scope. IAU has grown into a comprehensive system of universities and community colleges, offering a wide array of undergraduate and graduate degrees at its over 400 campuses both in Iran and abroad. With a student body of 1.62 million, IAU ranks as the world's fourth largest university in terms of enrollment. IAU's massive size has enabled it to expand higher educational opportunities to the masses, particularly in rural areas and small towns underserved by Iran's public university system, giving the school a monopoly over education in many areas and thereby increasing IAU's political power.
IAU's expansion has also enabled it to amass $20-$25 billion in assets. Tuition fees and charitable gifts constitute the bulk of its revenue streams, which it has used to purchase and develop 10 million square meters of building and university space situated upon 35 million square meters of property. The expansion of degree offerings, contrasted with large-scale unemployment of Iranian college graduates, has sparked criticism that the university's focus on quantity has led to the dilution of the quality of education being offered, and that "its degree programs do not train professionals, but rather degree holders, who cannot be employed because they graduate without the necessary skills." Additionally, IAU's forays into real estate have prompted criticism that the university system "has a business model based on higher education rather than the other way around."
Iranian Backers
Because of its prodigious holdings and ability to influence a large amount of Iranian students, Islamic Azad University has been a focal point in the ongoing power struggle between Iranian hard-liners and reformists. Numerous members of the Supreme Council of Cultural Revolution, the body tasked with cleansing Iranian higher education of Western influence in order to bring it in line with Shi'a Islam, were among the university's founders, including current Supreme Leader Ali Khamenei and Ayatollah Khomeini's son, Ahmed Khomeini. Khamenei resigned from the founder's committee upon being designated Supreme Leader, and Ahmed Khomeini died in 1995, diminishing the influence of hard-liners over IAU's trajectory.
The remaining founders, Ali Akbar Hashemi Rafsanjani, Mir Hossein Mousavi, judiciary chief Ayatollah Abdolkarim Mousavi Ardebili, and Abdollah Jasbi were all affiliated with reformist and pragmatist factions. As a result, "the university's curriculum, hiring practices, campus environment, and general orientation took on a relatively progressive quality. …When it came to factional fights, the university either took a neutral or anti-hardline stance." As Rafsanjani's ties to reformist politics grew during the presidency of Mahmoud Ahmadinejad, Iranian conservatives and hard-liners increasingly came to worry about the school's potential to serve as a reformist stronghold. Ahmadinejad's administration undertook several abortive measures aimed at weakening the school's autonomy, but was initially unsuccessful due to Rafsanjani's continued stature within Iran's revolutionary establishment.
The tide turned following the bitterly contested 2009 presidential election. Ahmadinejad's backers accused IAU of contributing to the 2009 Green Movement protests that rocked Iran, and successfully pressured the university to sever its ties to Mousavi, the defeated presidential candidate and Green Movement leader. Emboldened, Ahmadinejad petitioned parliament for the ability to remove the university's board and president, a Rafsanjani ally. Fearing a hostile takeover by a determined Ahmadinejad, Rafsanjani re-registered IAU as a private non-profit organization. This move served to preserve a degree of autonomy for the university, but it also ceded some powers to the government, granting the Iranian government and Supreme Leader a more decisive role in selecting IAU's president.
The battle over IAU's direction was effectively settled in January 2017 following Rafsanjani's death, with the hard-line faction coming out on top. Supreme Leader Khamenei moved to appoint Ali Akbar Velayati, a staunch Khamenei loyalist and his most trusted foreign policy adviser, by edict to take over Rafsanjani's role as head of the founder's committee.
Revolutionary Activities Abroad
The growth of the Islamic Azad University system and sheer quantity of enrolled students has made the university a large-scale mechanism to disseminate regime ideology and inculcate loyalty to Khomeinism at home and abroad through its official branch campuses and partnership agreements with international universities. Iranian officials operate Islamic Azad University branches in the United Arab Emirates, the United Kingdom, Lebanon and Afghanistan. The school also maintains international offices at local universities in Russia, Italy, Germany, Tanzania, and Armenia, and has plans to offer more branch campuses in Malaysia, Canada, Afghanistan and Tajikistan in the near future. IAU's partnerships with international universities, such as Moscow Synergy University (Russia), Polytechnic University of Milan (Italy), University of Essen (Germany) and University of Nottingham (Germany) enable its students to undertake sabbaticals and research opportunities at foreign universities, and for non-Iranian students to pursue research opportunities in Iran.
In July 2017, Ali Akbar Velayati announced plans for IAU to open new branches in Lebanon and Iraq. Underscoring the new direction he envisions for IAU, Velayati called for IAU to promote science and faith together in its educational offerings, declaring that "we need to revive Islamic culture at the university." Velayati stressed that IAU will help train the next generation of "resistance" in Lebanon and Iraq, referring to Iran's revolutionary struggle against the U.S. and West in general. Velayati went on to declare that the Basij, the IRGC's paramilitary wing tasked with channeling popular support for the Islamic Republican regime, should have a leadership role in the Islamic revival on IAU campuses. The Basij should be an "all-encompassing presence in Azad University's cultural, ideological and social activities. … The Student Basij is a pillar of universities and student campuses, the cultural department of Azad University will be a headquarters of Basij because we believe that Basij is the most capable organization in the cultural and ideological fields," said Velayati. Velayati's statements indicate clearly that he views his ascension as an opportunity to transform IAU's mission from training technocrats to training committed Khomeinist revolutionaries.