Ahmadian, Ali Akbar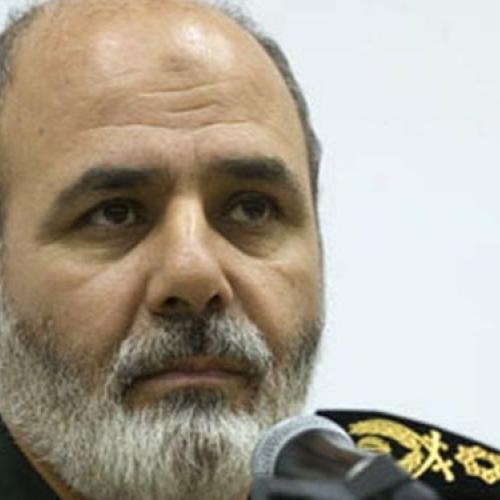 Background:
Secretary of Iran's Supreme National Security Council (SNSC) since his appointment by President Raisi in May 2023. He headed the Strategic Studies Center of the Islamic Revolutionary Guard Corps from 2007 to 2023 and served as a member of the Expediency Discernment Council. He also headed the IRGC Navy from 1997 to 2000 and served as deputy head from 1988 to 1997.1
The SNSC is tasked with debating and forming consensus on critical national security issues confronting the Iranian system. According to Article 176 of the Iranian constitution, the duties of the SNSC are threefold: determining the defense and national security policies within the framework of general policies stipulated by the supreme leader; alignment of domestic and national security policies; and ensuring the country maintains the requisite resources to defend against internal and external threats. The president serves as its chairman, and standing members include the ministers of foreign affairs, intelligence, and interior, the speaker of parliament, the chief justice, the chief of staff of Iran's Armed Forces, the commanders-in-chief of Iran's Army and the Islamic Revolutionary Guard Corps (IRGC), and two representatives of Iran's supreme leader, one of whom usually serves as the SNSC's secretary, who is also technically named by the president.2
"The council, under Khamenei... dictates and oversees all efforts to quash protests."3
The National Domestic Security Council (NDSC), which executes crackdowns on protests, is a subunit of the SNSC.
The IRGC is sanctioned by the U.S. for human rights abuses.4
The Expediency Discernment Council is sanctioned by Canada for human rights abuses.5
Sources:
1. https://president.ir/en/144200; https://agsiw.org/what-to-expect-from-irans-new-supreme-national-security-council-secretary/
2. https://www.unitedagainstnucleariran.com/government-institution/supreme-national-security-council-snsc; https://www.unitedagainstnucleariran.com/sanctioned-person/supreme-national-security-council-snsc
3. https://www.criticalthreats.org/analysis/iran-crisis-update-january-14-2023?mkt_tok=NDc1LVBCUS05NzEAAAGJUcDJsJDOQK2TuME61Kr5cJ5x_Y_imEhNWFSkA4uAM_GB35QMHbSSFZ5uihUMH0xpXfJ5GIpYhWwClEhUoYJmoRfou2xiLanPzvxZpttXMkfilbl4
4. https://2009-2017.state.gov/r/pa/prs/ps/2011/06/165300.htm
5. https://www.canada.ca/en/global-affairs/news/2022/10/canada-sanctions-additional-representatives-of-the-iranian-regime.html
Back to Non-Sanctioned Human Rights Abusers who Should be Sanctioned now