Media Advisory: 2022 UANI Summit Speaker Announcement
July 27, 2022
(New York, N.Y.) – On September 21, U.S. Senator Jacky Rosen, former Deputy National Security Advisor Victoria Coates, former Mossad Director of Intelligence Zohar Palti, and AFPC's Ilan Berman will address the 2022 UANI Iran Summit. Additional speakers will be announced as they are confirmed.
Credentialed members of the press may attend in-person or virtually. Secure your seat by registering today.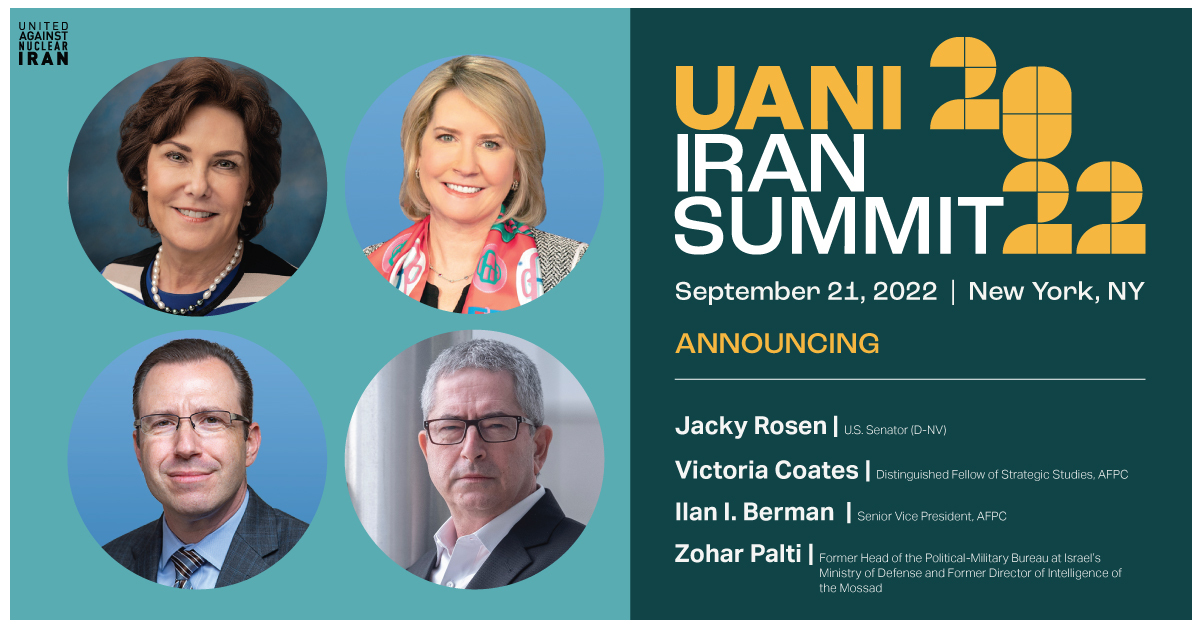 Receive Iran News in Your Inbox.
Eye on Iran is a news summary from United Against Nuclear Iran (UANI), a section 501(c)(3) organization. Eye on Iran is available to subscribers on a daily basis or weekly basis.