A protest movement is sweeping Iran in the aftermath of the killing of Mahsa Amini at the hands of the so-called "morality police." UANI's Eye on Iran's Protests is a daily news and events round-up to increase awareness of this movement and the regime's brutal response. Now is the time to support the Iranian people.
As the protests in Iran continue, there are over 180 martyrs and over a thousand injured. The protests have spread to 146 cities across Iran, with the Internet still shut down.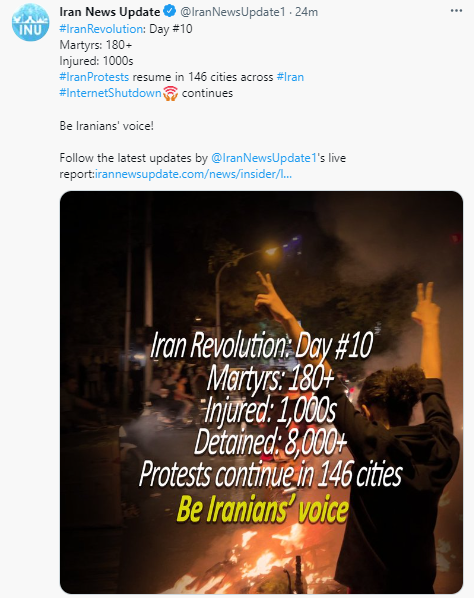 Karim Sadjadpour reports that he spoke with Elon Musk about Starlink in Iran. With permission from Musk he states, "Starlink is now activated in Iran. It requires the use of terminals in-country, which I suspect the [Iranian] government will not support, but if anyone can get terminals into Iran, they will work."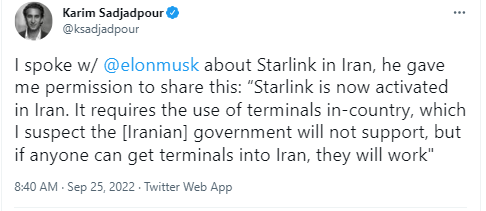 The protest movement has expanded around the world with angry protestors outside the Iranian Embassy in Paris.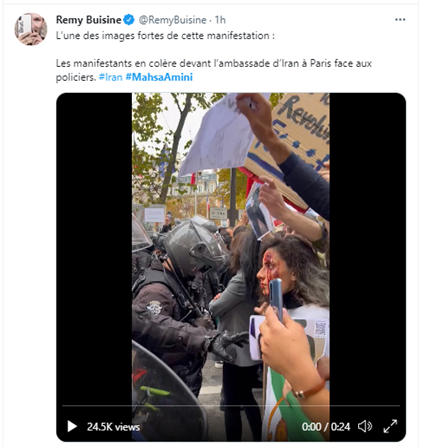 At the funeral of Javad Heydari, one of the victims of the protests in Iran, his sister cuts her hair at her brother's grave.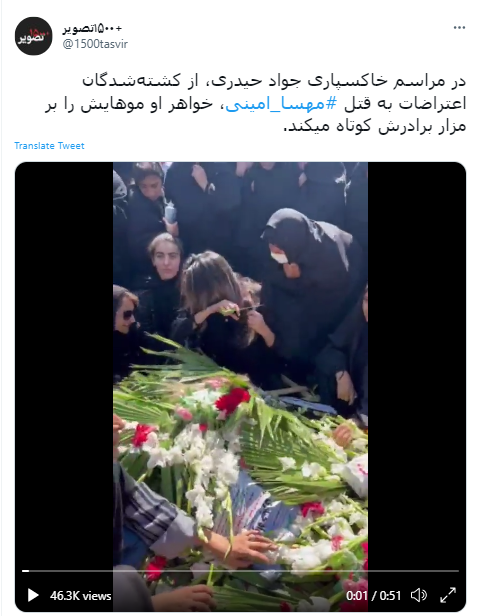 On Sunday night, protestors in Tehran's Haft Hoz neighborhood chat "Woman, Life, Freedom!"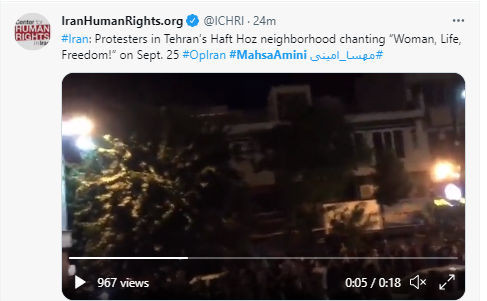 The funeral of Mehrdad Behnamasl, a 21 year old man shot and killed by the Islamic republic security forces took place today in Dehdshat, Iran.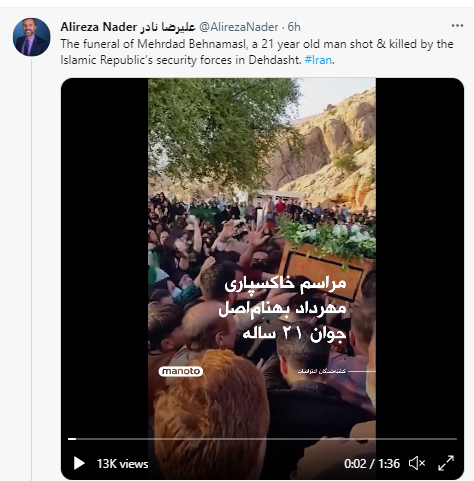 To support the protests in Iran, the group called Anonymous launched an operation publishing the personal phone numbers of all members of Iran's parliament.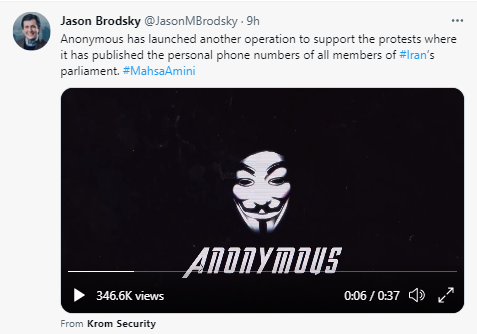 During his concert, musician Yungblud shouts out for Iranian women and the protests in Iran. He says, "I am fighting for the freedom of the people in Iran."