A protest movement is sweeping Iran in the aftermath of the killing of Mahsa Amini at the hands of the so-called "morality police." UANI's Eye on Iran's Protests is a daily news and events round-up to increase awareness of this movement and the regime's brutal response. Now is the time to support the Iranian people.
Iranian State-Organised Marchers Call For Execution Of Protesters | Reuters
As is common during wide-spread anti-regime protests, the government of Iran organized counter protests. These counter protestors called for the execution of anti-regime protestors. Meanwhile, the military issued its toughest statement yet, warning that it will not hesitate to "confront the enemies' various plots." State TV counted 35 dead as of Friday late afternoon.
A famous Iranian composer performs a live concert in Australia with a photo of Mahsa Amini in the background of the stage. The crowd broke out chanting "Death to Khamenei."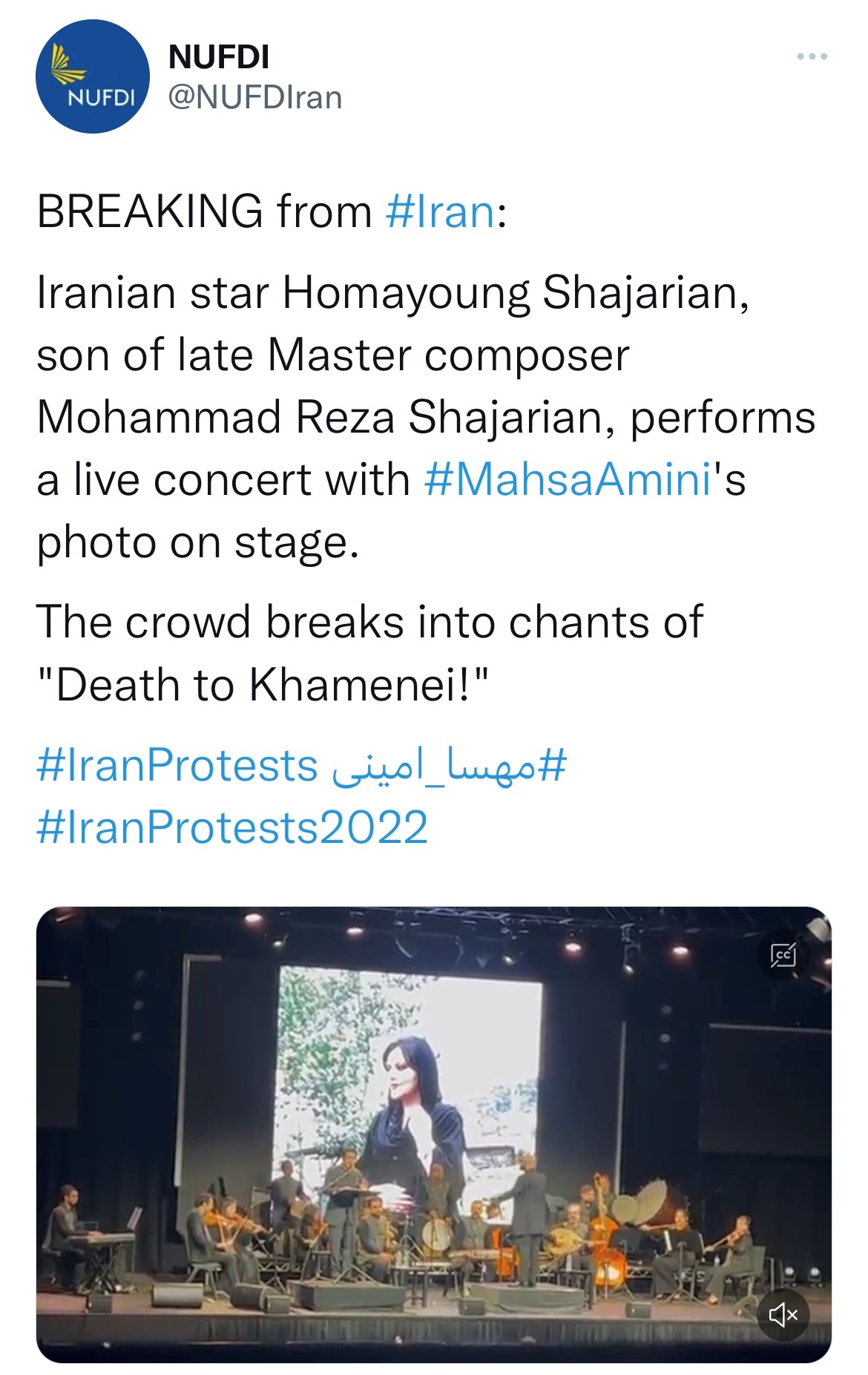 A Kurdish father buries his son, who was killed by the IRGC in the 2022 Iran protests.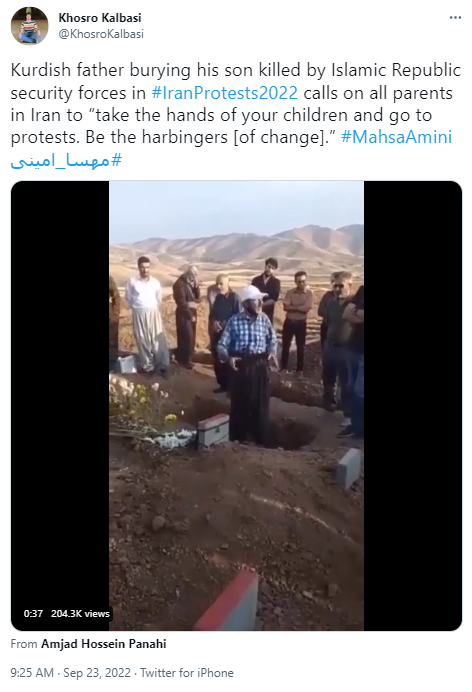 Iranians Are Risking It All To Protest. Their Families Say Some Of Them Aren't Coming Home | CNN
Family members of anti-government protestors are reporting that their loved ones are not returning home from protests. The morality police have been rounding up hundreds, if not thousands, of protestors. One family went to the morality police headquarters only to find other families, also looking for their loved ones. Many of these families said that they had been threatened by the police.
Pro-regime protests lack the energy of anti-regime protests.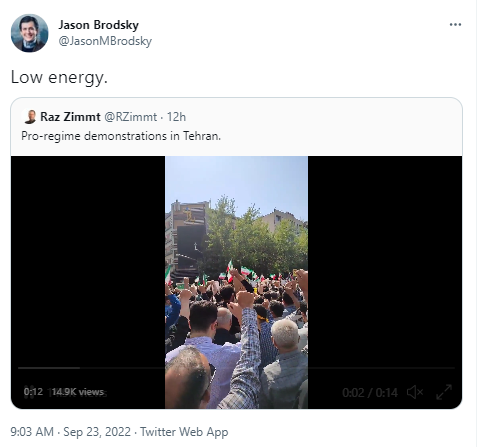 U.S. Treasury Issues Iran General License D-2 to Increase Support for Internet Freedom | U.S. Treasury Department
The U.S. Treasury Department issued a general license to expand internet freedoms and access in Iran, authorizing technology companies to offer more options of secure, outside platforms and services. However, the general license does not cover Elon Musk's satellite internet provider known as Star Link, according to a senior Treasury Department official.
Political activist Hosein Ronaghi was arrested after live interviewing with Iran International. In the interview, Ronaghi calls for people to stay on the streets, and armed forces not to shoot at protestors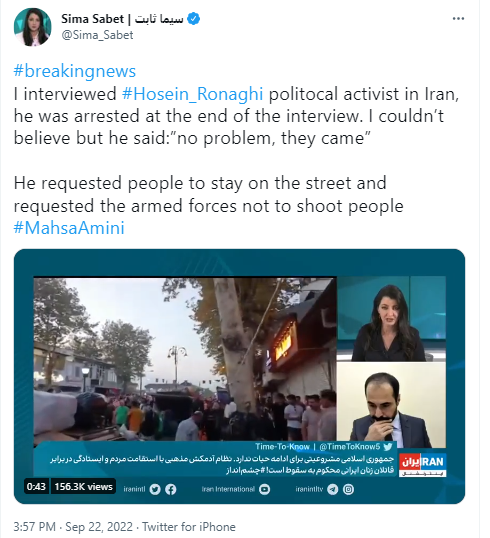 Protestors light fire to the office of the supreme leader's representative in Qeshm Island.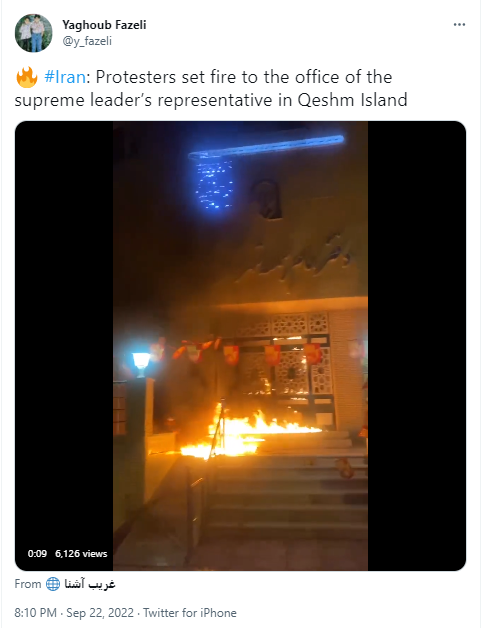 Waves of protestors are seen taking to the street.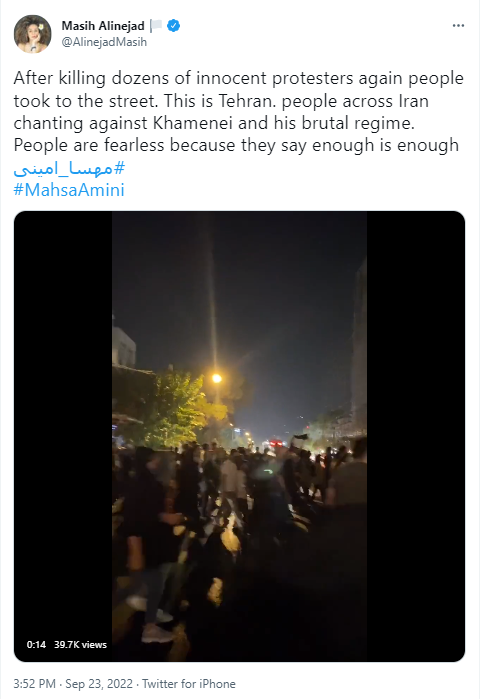 A protestor waves her hijab in the air in defiance.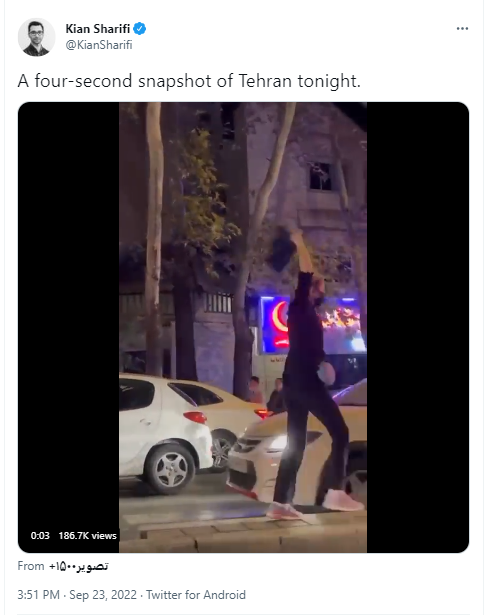 Riot police are seen infighting and hitting one another.