Eye on Iran's Protests - May 4, 2023
May 4, 2023
In an effort to quell the Women, Life, Freedom revolution, the Islamic Republic has claimed the lives of over 500 protesters, including 70 children. Meanwhile, strikes, protests, and acts of civil disobedience continued in Iran, and leaders in the diaspora community are pressuring policy makers to take action in support of the Iranian people. 
This map shows the location of protests over the past week.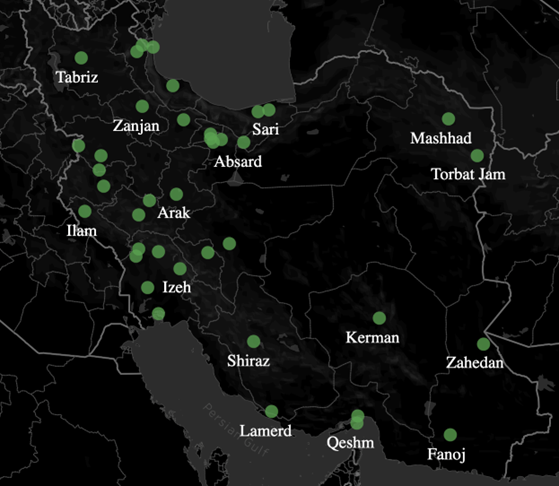 Crowds gathered in London, demanding that the United Kingdom proscribe the IRGC as a terrorist organization.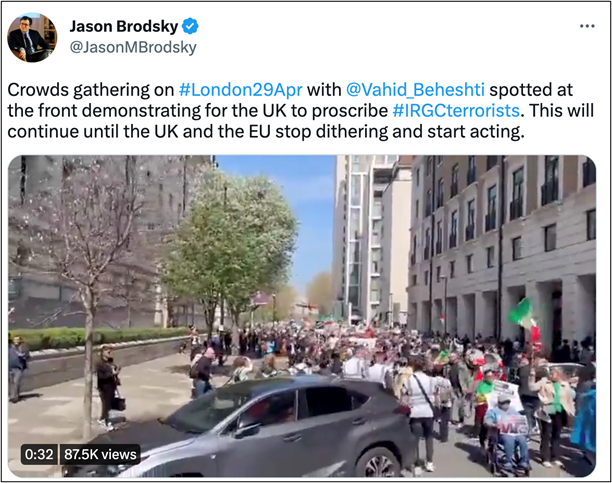 For the 30th consecutive Friday, the people of Zahedan in southeastern Iran held an anti-government protest rally following their Friday prayers.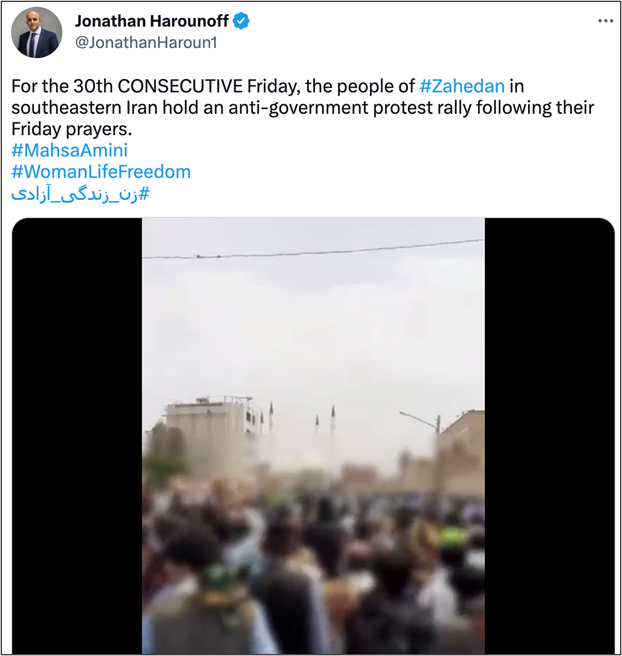 Dozens of women flouted the hijab mandate.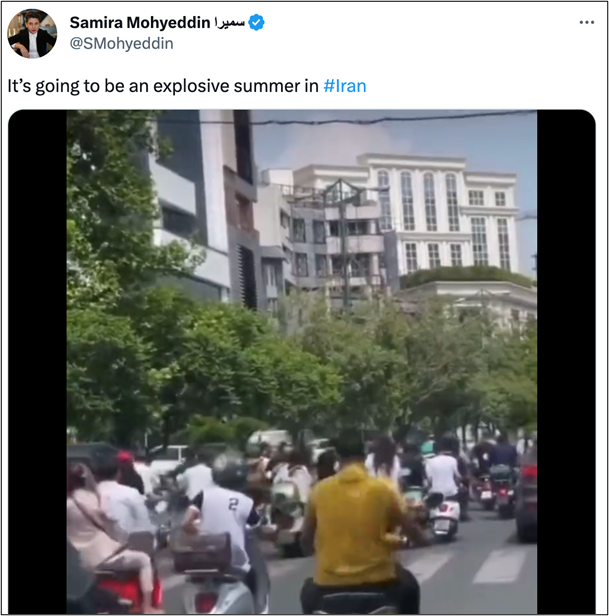 A high school for girls in Marivan was attacked by chemical gases. The parents of students started protesting in front of the hospital.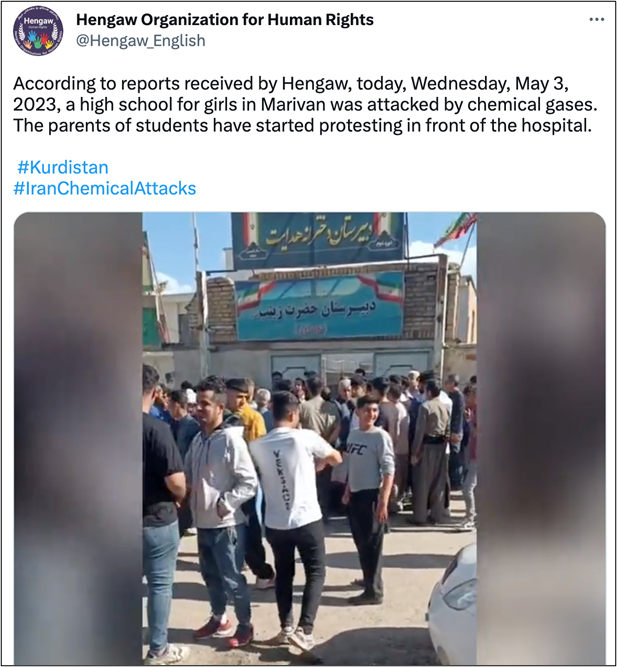 Iranian journalists Niloofar Hamedi and Elaheh Mohammadi, who were jailed after publishing reports about the killing of Mahsa Amini, and human rights activist Narges Mohammadi have been named as the laureates of the 2023 UNESCO Guillermo Cano World Press Freedom Prize.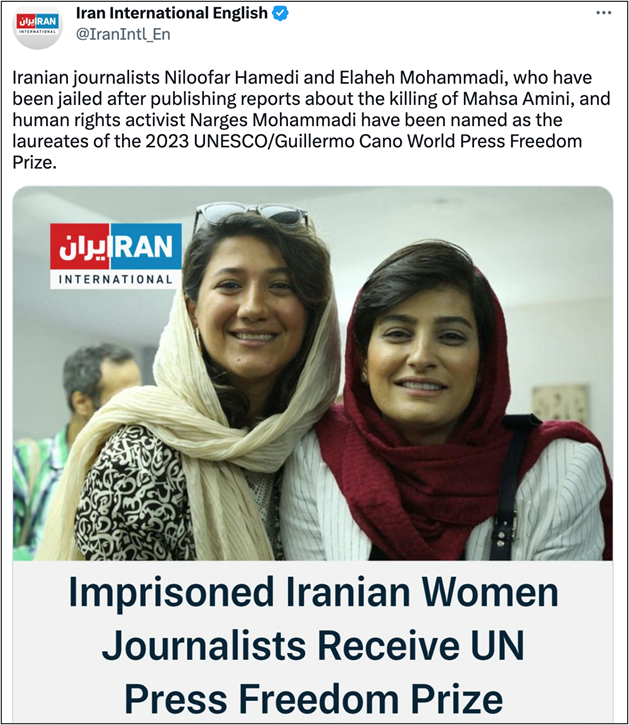 Iranian teachers called for further protests hours after the Supreme Leader failed to address nationwide school poisonings at an event for Iran's National Teachers' Day.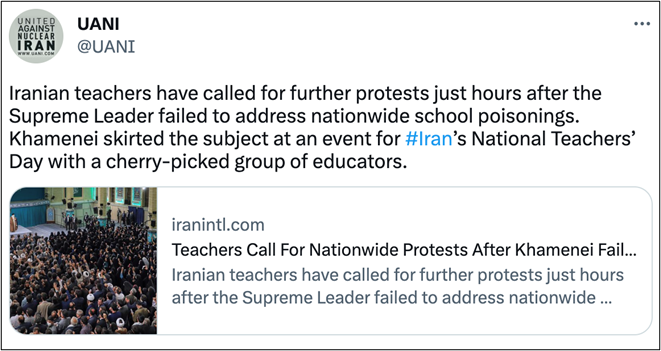 The regime is attempting to quietly catch and punish women refusing compulsory hijab, combining "use of security cameras with denial of state services to violators, replacing the morality police whose actions were the flashpoint for the months of unrest."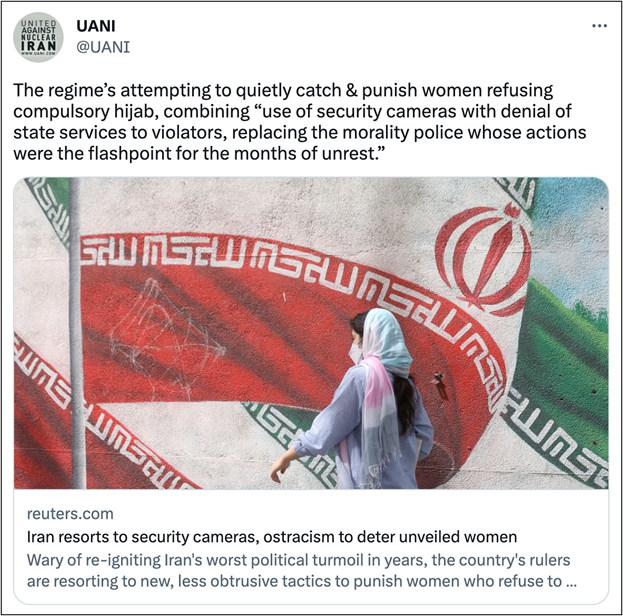 Vahid Beheshti is on day 71 of a hunger strike, calling on the U.K. to proscribe the IRGC as a terrorist organization.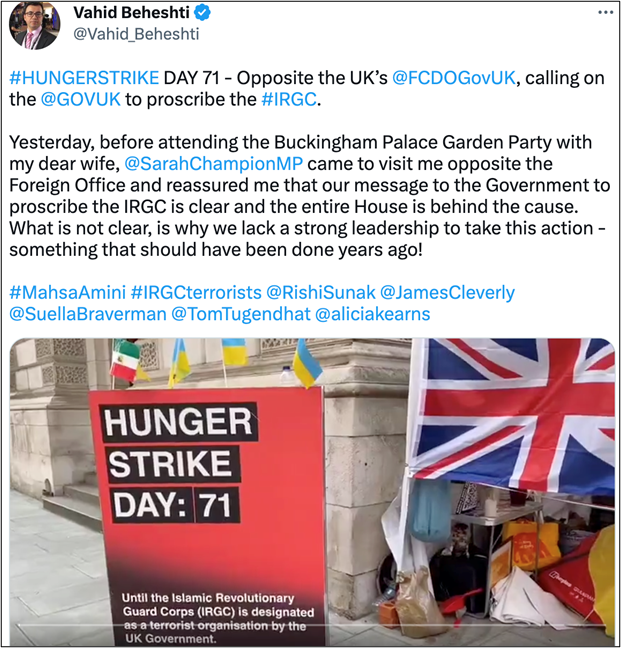 Member of the Swedish parliament Alireza Akhondi Tweeted that "All indications are that a united parliament (all parties) will call on the government to push for a terrorist designation of the IRGC."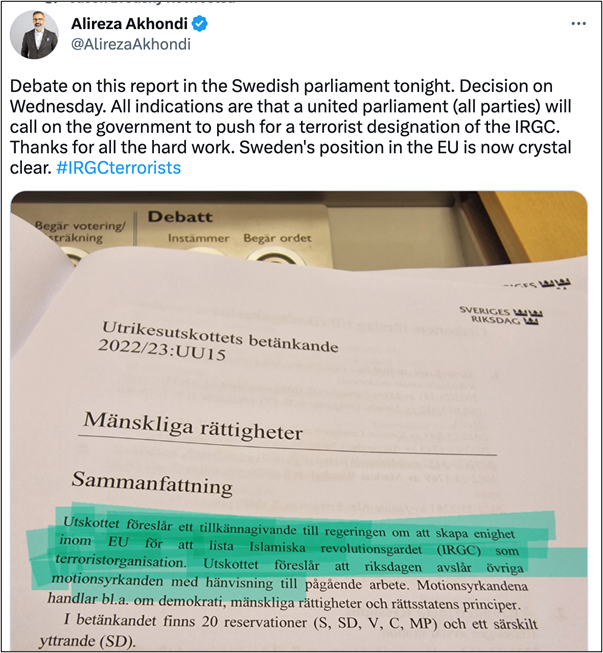 Architecture students at Isfahan's Art University gathered to protest "daily harassment and assaults" by plainclothes agents on campus.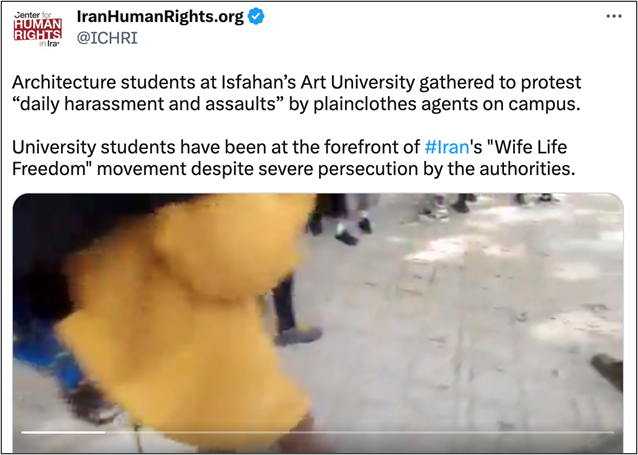 Activist Nazanin Boniadi met with U.K. Security Minister Tom Tugendhat and expressed concern at the dangers posed by the surge in IRGC activities on U.K. soil.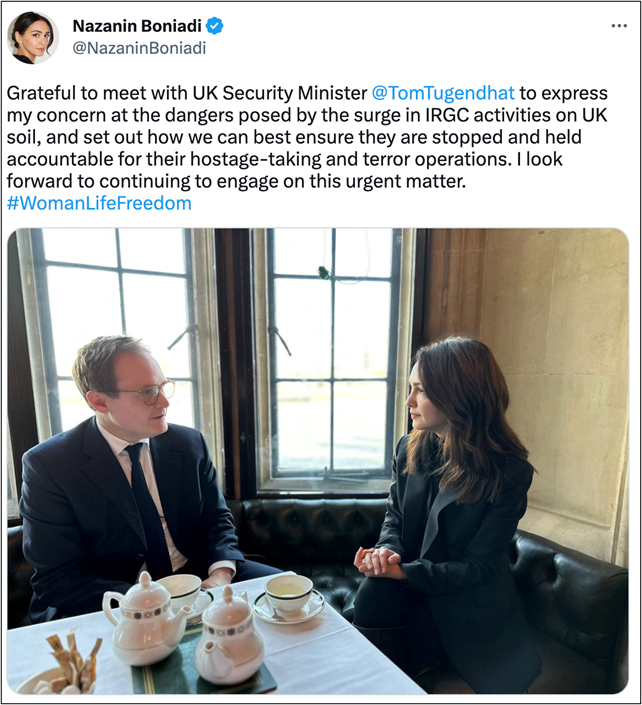 While speaking at the U.N. for World Press Freedom Day, activist and journalist Masih Alinejad held up a photo of Mahsa Amini.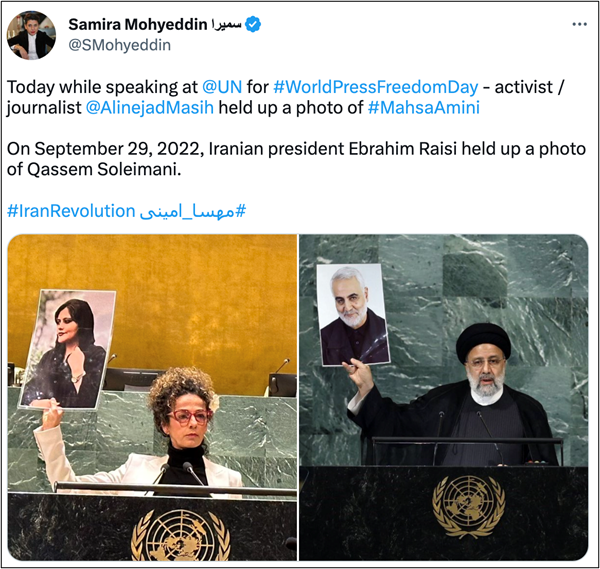 Activist Nazanin Boniadi said in an interview with the BBC that Iran's Islamic revolution set women's and human rights "back decades."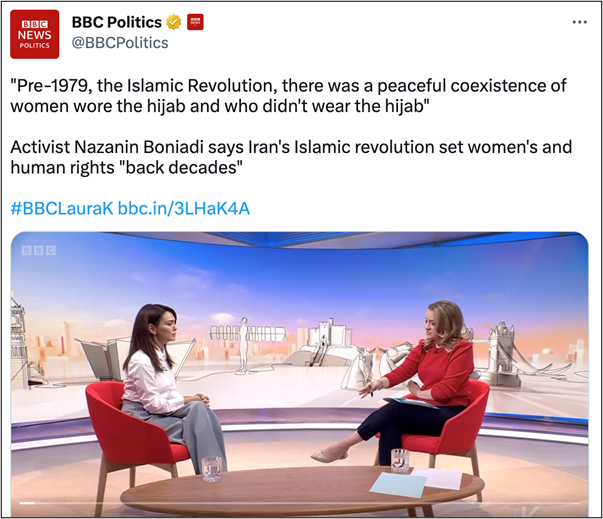 Crown Prince Reza Pahlavi received a standing ovation after delivering a speech at an Anti-Defamation League summit.