Eye on Iran's Protests - March 30, 2023
March 30, 2023
The Islamic Republic has claimed the lives of over 500 people in an effort to suppress the "Women, Life, Freedom" movement, spurred by the death of Mahsa Amini at the hands of the so-called "Morality Police" in September 2022. Still, a secular, free, and democratic transition, which represents the interests and values of the Iranian people, remains vigorously underway in Iran.
Protest-related events were documented throughout Iran today—day 196 of the revolution.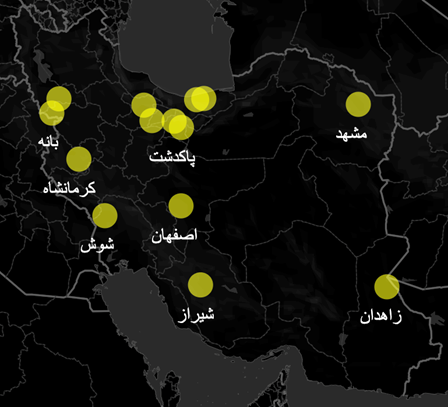 Human rights activist and opposition leader Iranian-American Masih Alinejad waved a hijab in the air before large crowds in Toronto, saying, "It is our right to take back Iran and rebuild Iran side by side."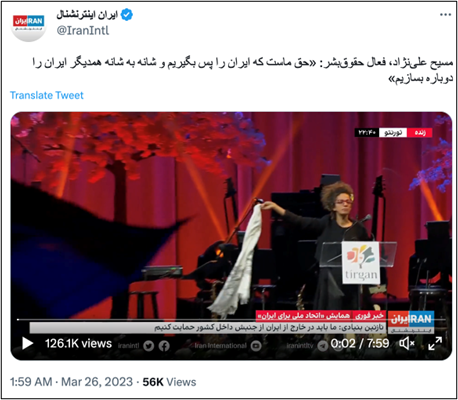 Member of Canada's Parliament, Rob Oliphant, exited the Tirgan Festival dramatically after Masih Alinejad criticized Canada's government for its inaction on designating the IRGC as terrorists.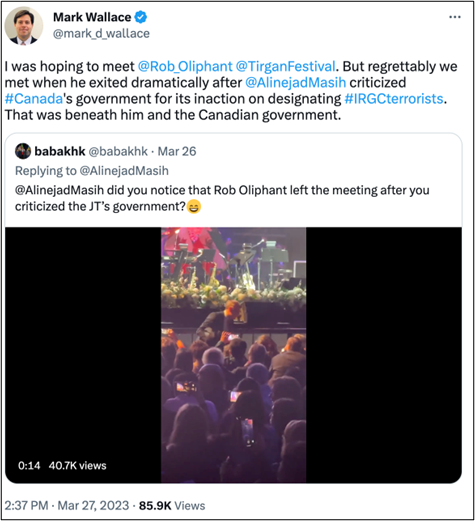 Tens of thousands of people chanted "Death to Khamenei!" at the Tirgan Festival in Toronto.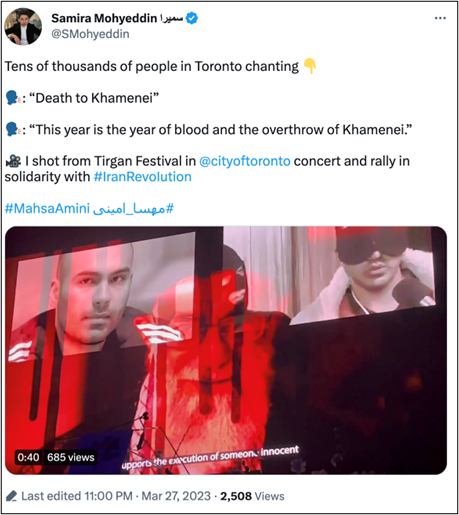 More Iranians are joining a hunger strike outside the U.K. Foreign, Commonwealth, and Development Office to highlight the need for the U.K. to sanction the IRGC as a terrorist organization.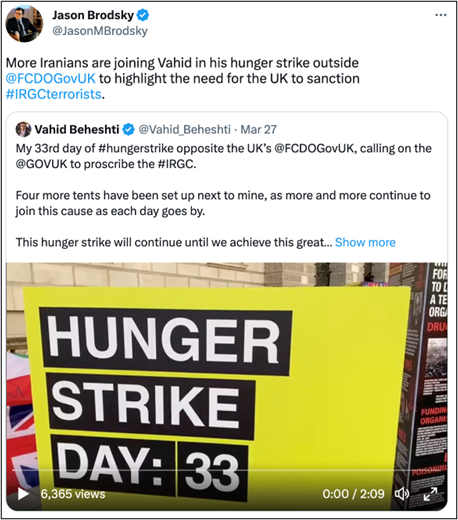 A fearless young woman danced without her hijab surrounded by crowds of people in Isfahan.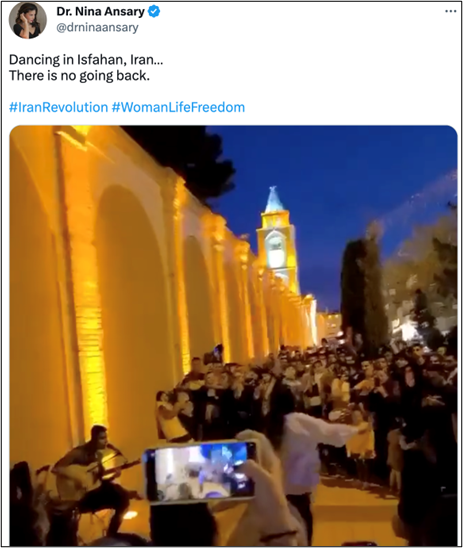 Iranian workers rallied at a factory in Khuzestan Province.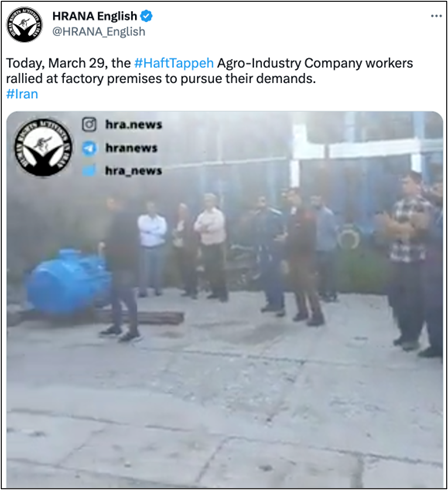 Per usual, protesters flooded the streets of Zahedan on Friday.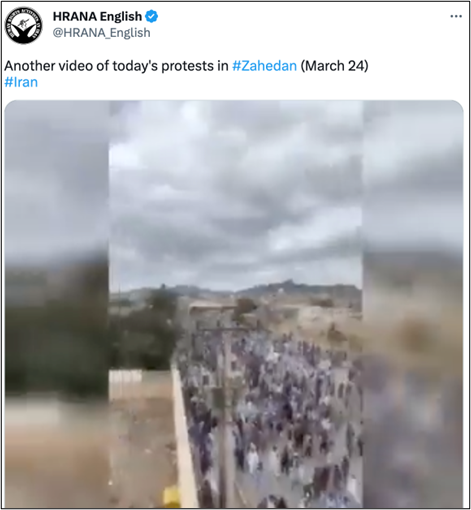 Female dancers without their hijabs performed in the City Center Shopping Mall in the small town of Jolfa in Iran's northwest. Dancing in public and not wearing hijab are both illegal for women in Iran.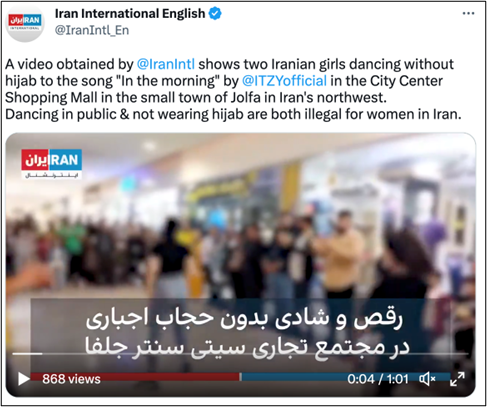 Republican U.S. senators have written the E.U. urging it to designate the IRGC as a terrorist organization. The Biden administration has showcased how unified the U.S. is with Europe on Iran. If so, it's time for the E.U. and U.K. to sanction the IRGC just as the U.S. has done.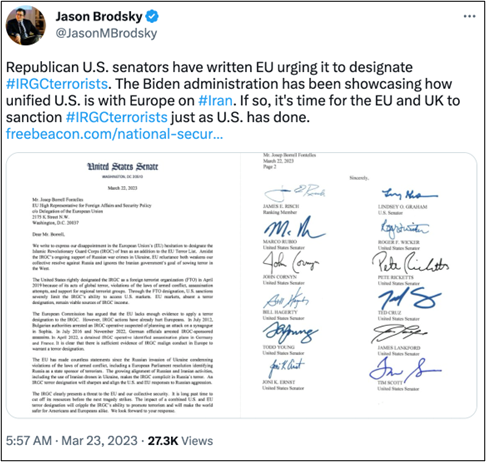 The Islamic Republic's forces in Sanandaj, Kurdistan, attacked 17-year-old Arian Khoshgovar with batons and knives on Nov 17, 2022. Arian was taken to the hospital that night and died of his injuries after four months on March 14.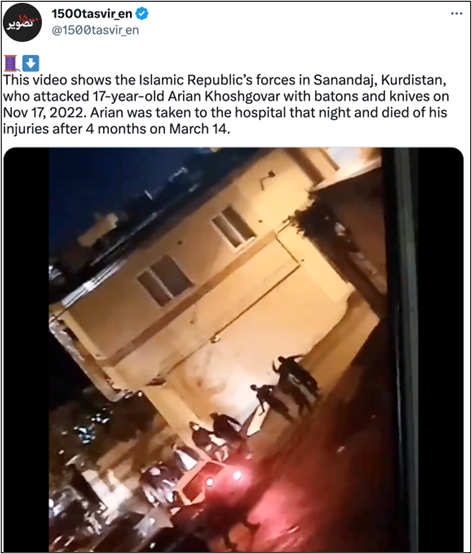 Niloufar Aghaei lost one of her eyes after being shot by regime forces during the protests in Iran. Earlier this week, a mural was unveiled in Israel honoring Niloufar and other Iranian victims in a show of solidarity for the people of Iran against the theocratic regime in Tehran.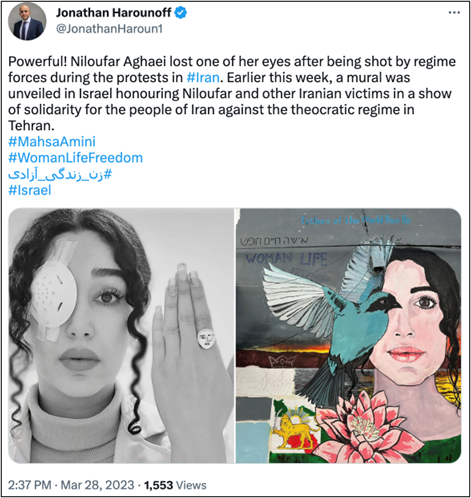 Women without hijabs danced to music on the street in Iran.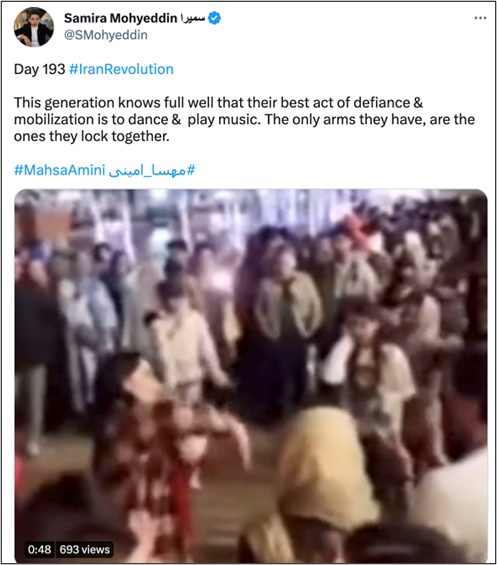 In Brussels, Palais des Beaux-Arts Museum hoisted a sign in support of the "Women, Life, Freedom" movement in Iran.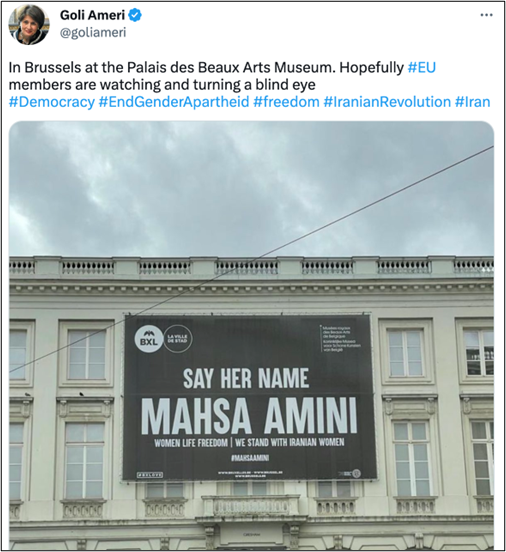 Iran's judiciary shut down an amusement center in the city of Amol, Mazandaran Province, after a video was posted online showing women dancing there without the hijab during the current holy month of Ramadan.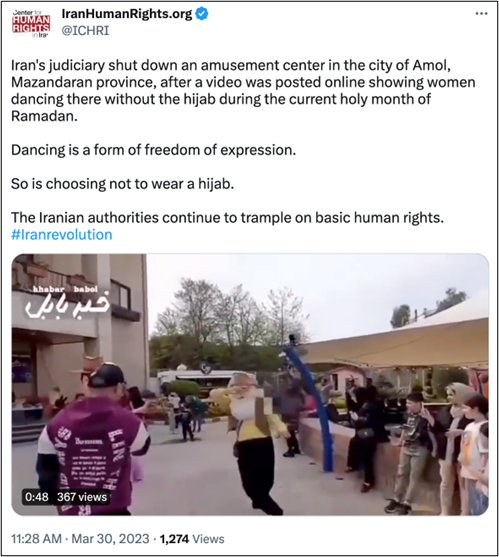 Elnaz Rekabi, an Iranian national sport climber, planned to travel to Spain to participate in Olympic preparation exercises, but airport officials prevented her from leaving and confiscated the passport of this national athlete. Weeks ago, she appeared in the Asian Championships in South Korea without the mandatory hijab.
Iranian Journalists Niloofar Hamedi and Elahe Mohammadi Win Lyons Award for Conscience and Integrity in Journalism at Harvard | Nieman
Fellows in the class of 2023 at the Nieman Foundation for Journalism at Harvard University have chosen Iranian journalists Niloofar Hamedi and Elahe Mohammadi for the 2023 Louis M. Lyons Award for Conscience and Integrity in Journalism. In making their selection, the Nieman Fellows recognized Hamedi and Mohammadi for their "steadfast commitment to producing courageous journalism about issues in Iran affecting women, including the September 2022 death of 22-year-old Mahsa Amini." Hamedi and Mohammadi were among the first journalists to cover Amini's death after she was detained by Iran's morality police. Hamedi and Mohammedi's reporting and photos led to their arrest. Six months later, they remain in jail because of their journalism.