Eye on Iran's Protests - March 2, 2023
March 2, 2023
Five-hundred and thirty protesters have been killed in the 168 days since the Iranian revolution began, including 71 children. Almost 20,000 have been arrested. Hundreds of Iranian girls have been poisoned in gas attacks at schools in recent days. Iranians continue to protest peacefully amid the brutal crackdown, with strikes occurring in different cities across Iran, including at a large steel factory in Esfahan.
The following map highlights the cities in which protest-related incidents (gatherings, strikes, arrests, and deaths) took place yesterday.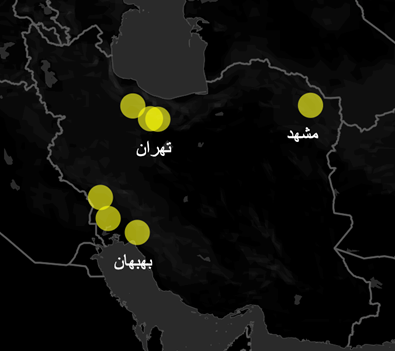 Iranian schoolgirls were hospitalized after gas attacks at their schools.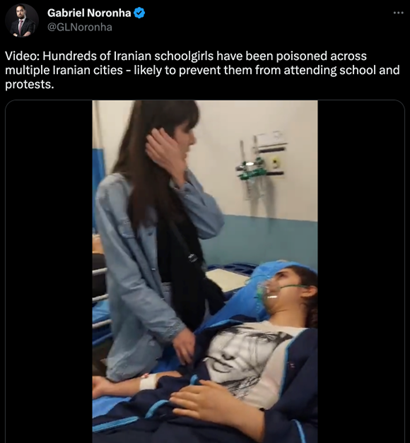 A student in Tehran cried out "I can't breathe" after another poison attack on a school in Iran.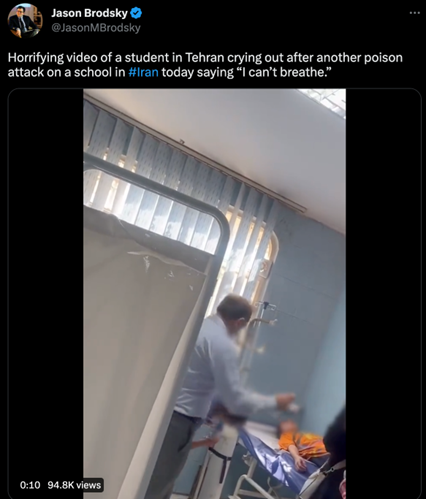 Mothers protesting the poisoning of their children faced the brutality of regime security forces.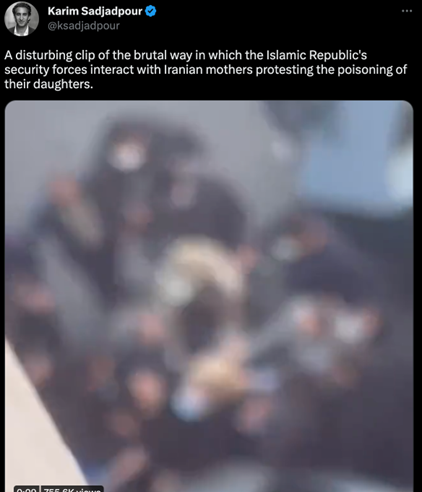 Steelworkers at one of the largest factories in Esfahan went on strike last weekend.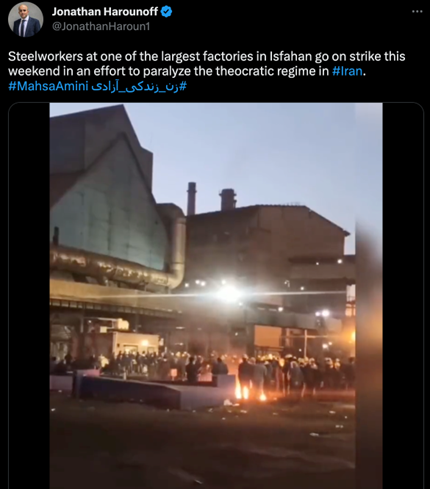 Diplomats walked out on the Iranian regime's foreign minister's address to the U.N. Human Rights Council.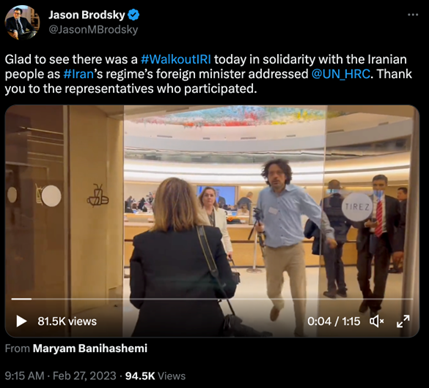 Iranian activist and journalist Masih Alinejad was one of 12 women worldwide to be voted as TIME Magazine's Women of the Year.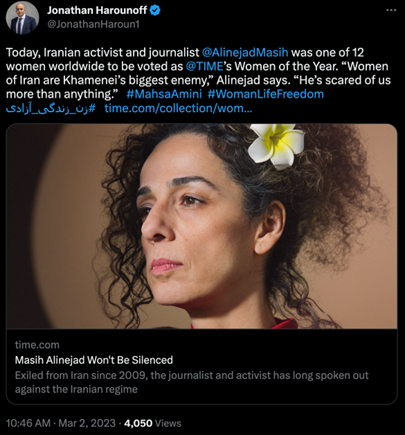 Iran Experiencing New Strikes, Protests As Rial Keeps Falling | Iran International
Iran witnessed another wave of daily protests and strikes Sunday, as its currency sank leaving ordinary people to wonder how they can afford minimum necessities. Groups of pensioners and workers from the bakery union, steel companies and sugar factories among others continued their strikes, that started during the week as bad news about rising prices daily jolted ordinary people. Bakers held a gathering in Tehran, while workers of Haft-Tappeh Sugarcane complex in the southwestern Khuzestan province, the Esfahan Steel Company in central Iran, and workers in several southern cities, where most of oil and gas companies are located, were on strike.
Receive Iran News in Your Inbox.
Eye on Iran is a news summary from United Against Nuclear Iran (UANI), a section 501(c)(3) organization. Eye on Iran is available to subscribers on a daily basis or weekly basis.