Eye on Iran's Protests - February 24, 2023
February 24, 2023
On day 161 of the Iranian revolution, videos continue to emerge of victims of misogynistic attacks, and yet women and girls continue to bravely unveil themselves in public. At the same time, protesters have taken to the streets over the past week, demanding systemic change. Over 500 protesters have been killed since the protests began in September.
The following map highlights the cities in which protest-related incidents (gatherings, strikes, arrests, and deaths) took place on Wednesday.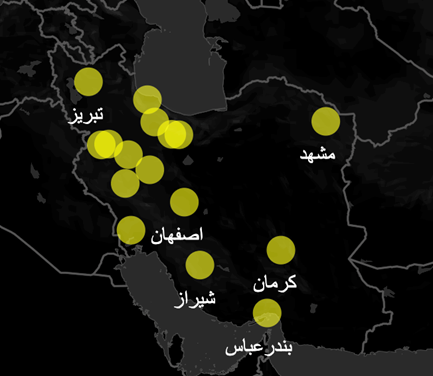 A young school girl in Isfahan, Sara Shirazi, was beaten for not wearing hijab properly.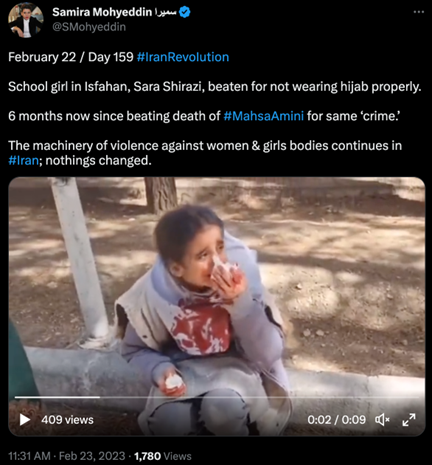 Plainclothes officers attempted to stifle the funeral proceedings—which risked morphing into protests—for Hassan Abyat. He was executed Monday in Sepidar Prison in Ahvaz, Khuzestan province. He was arrested along with five others in January 2012 in Hamidiyeh and charged with membership in an opposition group.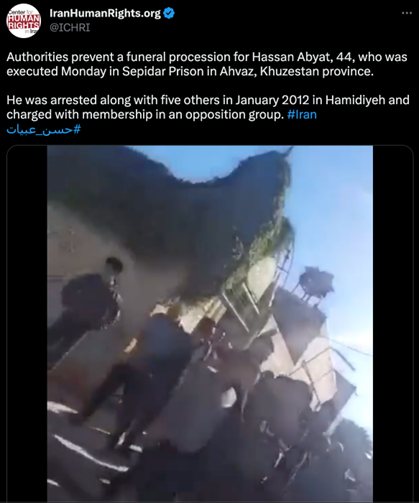 Protesters have stormed the streets of Zahedan every Friday since the Iranian revolution began in September. This video was from last Friday.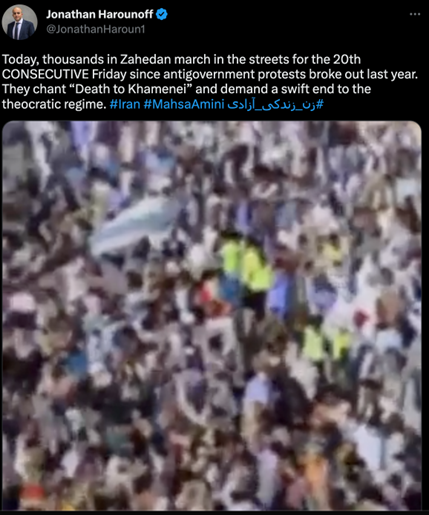 Strikes took place across shopping malls and stores in Tehran.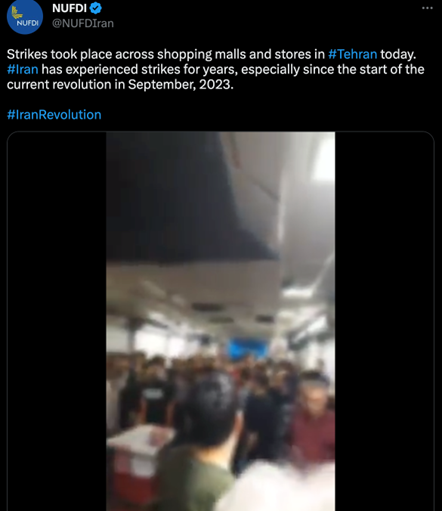 Iranians opposing compulsory hijab are outraged by Swiss ambassador Nadine Olivieri Lozano's decision to wear a long black veil (chador) during a shrine visit. They are accusing the diplomat of betraying the movement.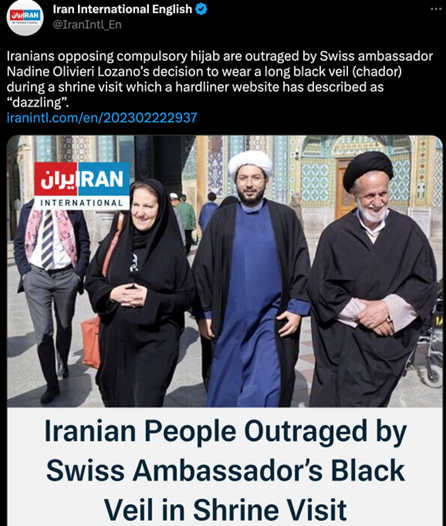 Opposition leader Nazanin Boniadi reported a productive day on Capitol Hill engaging with Chairman of U.S. Senate Committee on Foreign Relations Senator Menendez, Senator Risch, and Senator Murphy, regarding maximum support policies for the people of Iran.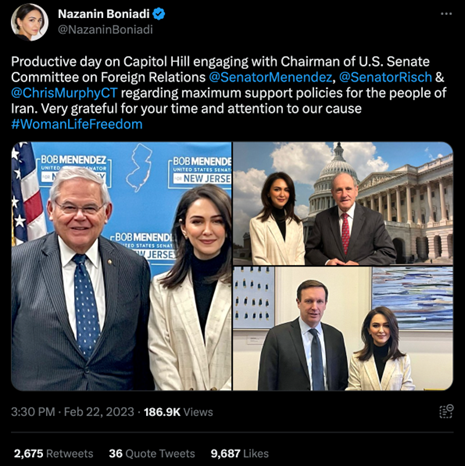 In light of Iran's ongoing repression of a protest movement, British Parliament debated walking out on Iran's Amir Abdollahian when he addresses the U.N. Human Rights Council (UNHRC) on Monday. Lord Polak: "If we stand for the protection of human rights, then my noble friend should stand and leave the room when the Iranian foreign minister begins to speak."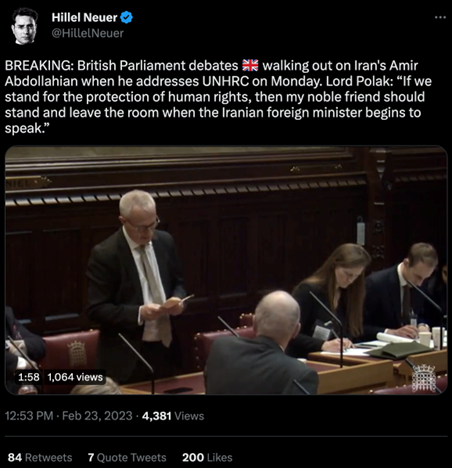 On February 21 in Rome, Iranian diaspora leaders and activists gathered to discuss the Woman, Life, Freedom revolution. UANI's CEO Ambassador Mark D. Wallace introduced the session.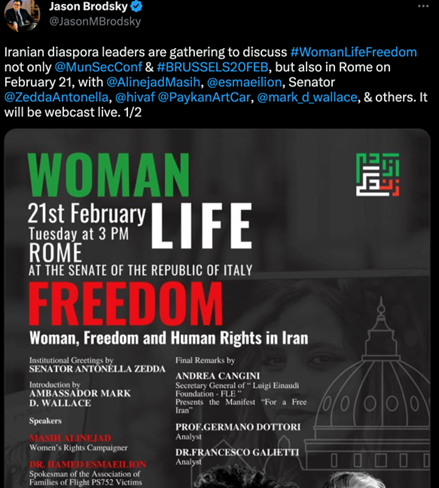 Opposition leaders and activists participated in the Munich Security Council on February 18.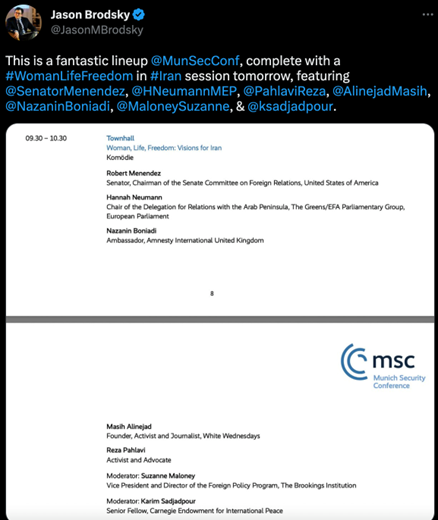 Receive Iran News in Your Inbox.
Eye on Iran is a news summary from United Against Nuclear Iran (UANI), a section 501(c)(3) organization. Eye on Iran is available to subscribers on a daily basis or weekly basis.