Siamak Namazi
Siamak Namazi
Iranian-American Businessman and Consultant, Son of Hostage Baquer Namazi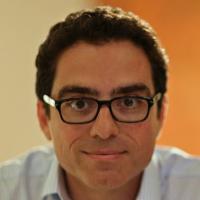 Biography
Siamak Namazi (born October 14) is an Iranian-American businessman who is the longest-held current American hostage in Iran. He resided in Dubai before Iran took him captive.
Siamak's father, Baquer, served as a former government official under the Shah, including as governor of the oil-rich province of Khuzestan in western Iran. Siamak's family came to the United States in 1983, when he was a boy. He became a U.S. citizen in 1993.
After graduating from Tufts University in Massachusetts, Namazi returned to Iran for compulsory military service. From 1994 to 1996, he worked as a duty officer with the Ministry of Housing and Urban Planning in Tehran. In 1998, Namazi founded Future Alliance International, a Washington, D.C.–based consulting company focused on the risks of doing business in Iran. Namazi later worked as managing director at his family's consulting firm, Atieh Bahar Consulting, which sought to assist Iranian businesses with developing ties with foreign firms seeking to operate in Iran.
He has served as a World Economic Forum Young Global Leader and is a former public policy scholar at the Wilson Center in Washington, D.C., where he advocated for closer relations between the U.S. and Iran. He had been the head of the strategic planning division for Crescent Petroleum, an oil and gas company based in the United Arab Emirates, when he was arrested in Iran.
Arrest
Namazi was stopped and interrogated by Iran's Islamic Revolutionary Guard Corps (IRGC) when he arrived in Tehran on July 18, 2015, after flying from Dubai to visit his parents. He was questioned daily by IRGC agents, who claimed he was committing espionage for Western governments for the following three months. The IRGC refused to let Namazi use legal counsel, telling him that he could only hire an attorney from a list handpicked by the regime and never give him the list.
The authorities arrested Siamak on October 15, 2015, and put him in Evin Prison's Ward 2-A, controlled by the IRGC's intelligence branch.
Treatment in Captivity
According to his brother Babak, Siamak has spent most of his time in prison in solitary confinement, has been tased, beaten, and otherwise tortured, been compelled to watch footage of his father in detention, and has undergone lengthy interrogations. His cell does not have a bed, and he sleeps on the floor. On February 21, 2016, Siamak's mother, Effie, wrote in a Facebook post that Siamak called her and said he had broken off a hunger strike he had recently initiated. Siamak's health has reportedly deteriorated significantly during his captivity.
The authorities arrested Siamak on October 13, 2015—one day before his birthday—and put him in Evin Prison's Ward 2-A, controlled by the IRGC's intelligence branch.
Charges, Trial, and Sentencing
On July 11, 2016, Tehran's prosecutor revealed publicly that Siamak had been indicted on unmentioned charges.
On October 17, 2016, Iran's judiciary-linked Mizan news agency posted a video of Siamak's arrest as evidence of "America's humiliation."
On October 18, 2016, it was announced that Baquer and Siamak were sentenced to 10 years in prison and fined $4.8 million on charges of cooperating with the U.S. government. Tehran Islamic Revolutionary Court Judge Abolqassem Salavati, infamously known as "the Judge of Death" and "the Hanging Judge" for sentencing defendants to death or long prison terms, presided over the Namazis' trial, which lasted only a few hours. Effie, Baquer's wife, announced on Facebook, "Now both my innocent son Siamak and my Baquer are in prison for no reason."
On August 28, 2017, Baquer and Siamak's appeals were denied.
Furlough Request
The regime refuses to let Baquer Namazi leave Iran to get medical treatment, including "immediate surgery for a 95–97% blockage in one of his internal carotid arteries—the pair of main arteries that supply blood to the brain," according to an October 2021 letter from his American lawyers to an official in the office of the U.N. High Commissioner for Human Rights. Siamak's attorney, Hojjat Kermani, called on the regime to permit Baquer to go abroad for surgery. Barring that, Kermani said, Tehran should furlough Siamak to allow him to be with his father. Unable to leave the country, Baquer underwent the aforementioned surgery in Iran on October 26, 2021.
International Reaction
Siamak's friends and family have vociferously appealed for the regime to release him and his father. As the novel coronavirus ravaged Iran in the spring of 2020, and particularly endangered inmates living in the Iranian prison system's appalling conditions, the regime temporarily released tens of thousands of prisoners. The Swiss government, which handles U.S. diplomatic interests in Iran, has requested that Siamak be granted a humanitarian furlough. To date, however, he remains in prison.