Siamak Namazi
Siamak Namazi
Iranian-American Businessman and Consultant; Son of Hostage Baquer Namazi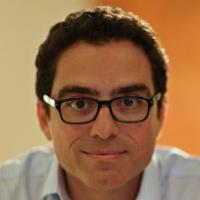 Biography
Siamak Namazi (born October 14) is an Iranian-American businessman who is the longest-held current American hostage in Iran. He resided in Dubai before Iran took him captive.
Siamak's father, Baquer, served as a former government official under the Shah, including as governor of the oil-rich province of Khuzestan in western Iran. Siamak's family came to the United States in 1983, when he was a boy. He became a U.S. citizen in 1993.
After graduating from Tufts University in Massachusetts, Namazi returned to Iran for compulsory military service. From 1994 to 1996, he worked as a duty officer with the Ministry of Housing and Urban Planning in Tehran. In 1998, Namazi founded Future Alliance International, a Washington, D.C.–based consulting company focused on the risks of doing business in Iran. Namazi later worked as managing director at his family's consulting firm, Atieh Bahar Consulting, which sought to assist Iranian businesses with developing ties with foreign firms seeking to operate in Iran.
He served as a World Economic Forum Young Global Leader and as a public policy scholar at the Wilson Center in Washington, D.C., where he advocated for closer relations between the U.S. and Iran. He had been the head of the strategic planning division for Crescent Petroleum, an oil and gas company based in the United Arab Emirates, when he was arrested in Iran.
Arrest
Namazi was stopped and interrogated by Iran's Islamic Revolutionary Guard Corps (IRGC) when he arrived in Tehran on July 18, 2015, after flying from Dubai to visit his parents. He was questioned daily by IRGC agents, who claimed he was committing espionage for Western governments for the following three months. The IRGC refused to let Namazi use legal counsel, telling him that he could only hire an attorney from a list handpicked by the regime and never give him the list.
The authorities arrested Siamak on October 13, 2015—one day before his birthday—and put him in Evin Prison's Ward 2-A, which is controlled by the IRGC's intelligence branch.
Treatment in Captivity
Siamak confirmed in a New York Times op-ed in June 2022 that the authorities put him in solitary confinement for the first 27 months of his prison sentence. "Often kept in a bare, closet-size room, I slept on the floor and received food from under the door—like a dog. I endured unutterable indignities….' According to his brother Babak, Siamak was tased, beaten, and otherwise tortured, was compelled to watch footage of his father in detention, and had undergone lengthy interrogations.
On February 21, 2016, Siamak's mother, Effie, wrote in a Facebook post that Siamak called her and said he had broken off a hunger strike he had recently initiated. Siamak's health has reportedly deteriorated significantly during his captivity.
Charges, Trial, and Sentencing
On July 11, 2016, Tehran's prosecutor revealed publicly that Siamak had been indicted on unmentioned charges.
On October 17, 2016, Iran's judiciary-linked Mizan news agency posted a video of Siamak's arrest as evidence of "America's humiliation."
On October 18, 2016, it was announced that Baquer and Siamak were sentenced to 10 years in prison and fined $4.8 million on charges of cooperating with the U.S. government. Tehran Islamic Revolutionary Court Judge Abolqassem Salavati, infamously known as "the Judge of Death" and "the Hanging Judge" for sentencing defendants to death or long prison terms, presided over the Namazis' trial, which lasted only a few hours. Effie, Baquer's wife, announced on Facebook, "Now both my innocent son Siamak and my Baquer are in prison for no reason."
On August 28, 2017, Baquer and Siamak's appeals were denied.
Furlough Requests
The regime refused to let Baquer Namazi leave Iran to get medical treatment, including "immediate surgery for a 95–97% blockage in one of his internal carotid arteries—the pair of main arteries that supply blood to the brain," according to an October 2021 letter from his American lawyers to an official in the office of the U.N. High Commissioner for Human Rights. Siamak's attorney, Hojjat Kermani, called on the regime to permit Baquer to go abroad for surgery. Barring that, Kermani said, Tehran should furlough Siamak to allow him to be with his father. Unable to leave the country, Baquer underwent the aforementioned surgery in Iran on October 26, 2021.
In September 2022, the Namazi family said Baquer needed another operation "within weeks," this time on blockages in his left carotid artery. Babak Namazi also implored the regime to release Siamak from prison to be with his father. "I am begging Iran to show the smallest amount of humanity by allowing Siamak to be with my dad and help take care of him during his recovery," Babak stated. "I also call on the US to drastically increase its efforts to obtain my family's freedom before it's too late. Time is not on our side."
Reports of Looming Iran-U.S. Hostage Release Deal
In April 2022, three Iranian pro-regime media outlets reported that Iran and the U.S. had agreed to a deal in which Iran would release Baquer, Siamak, and American-British-Iranian national Morad Tahbaz. In exchange, the U.S. would release frozen Iranian funds "several times" more than the $530 million the U.K. paid Iran.
A State Department spokesperson appeared to deny the reports, however. "Reports that Iranian funds held in restricted accounts in third countries will be transferred are false," the spokesperson said. "…[The U.S. has] two separate negotiations underway with Iran: one for a mutual return to full implementation of the JCPOA and one on the release of all four US citizens unjustly detained in Iran… Unfortunately, at this stage, neither negotiation has been successfully concluded." Iranian authorities have a habit of hyping the release of frozen assets to prop-up the national currency, even if such a deal is not imminent.
Op-Ed from Prison
Siamak authored an op-ed from prison entitled, "I'm an American, Why Have I Been Left to Rot as a Hostage of Iran?," which the New York Times published on June 29, 2022. Namazi wrote that "the Biden administration's approach to rescuing Americans in distress in Iran has failed spectacularly so far and unless the president intervenes immediately, we are likely to languish in this abyss for the foreseeable future." He criticized Washington for linking the release of the American hostages to the success of negotiations to restore an international agreement on Iran's nuclear program.
Namazi urged President Biden to make concessions—even politically unpopular ones—to Iran in exchange for the freeing of the hostages. "Mr. Biden, I implore you to put the lives of innocent American detainees above Washington politics and make the tough decisions necessary to free all of us immediately," he wrote. "While political backlash is inevitable, the prolonged suffering and potential deaths of hostages are not."
Furlough
On October 1, 2022, Siamak's attorney Jared Genser told Reuters the regime had furloughed Siamak from Evin Prison for one week, subject to renewal. U.N. Secretary-General Antonio Guterres's spokesperson announced the same day that Tehran had allowed Baquer to travel abroad "for medical treatment."
Iranian official and semi-official sources made conflicting statements about whether these steps were part of a quid pro quo involving the release of Iranian funds frozen overseas (most likely in South Korean bank accounts) due to sanctions.
Semi-official Iranian news agency Nournews tweeted on October 1, "Intensive negotiations were held with the mediation of a regional country regarding the simultaneous release of Iranian and American prisoners in recent weeks. Billions of dollars from the blocked resources of #Iran are also about to be released in this framework." Likewise, the state-controlled Islamic Republic News Agency claimed "with the finalization of negotiations between Iran and the United States to release the prisoners of both countries, $7 billion of Iran's blocked resources will be released… Washington is pursuing at the same time the release of its citizens detained in Tehran and the release of Iranian funds in South Korea."
However, two regime officials said Tehran both lifted the travel ban and granted the furlough solely on humanitarian grounds. Deputy judiciary chief Kazem Gharibabadi and foreign-ministry spokesperson Nasser Kanaani both said there was no quid pro quo. Kanaani did add that negotiators had made progress toward the unfreezing of Iranian money held overseas.
The Biden administration denied reports of a trade of funds for hostages.
"Reports from Iranian sources of a transfer of funds related to the release of Baquer Namazi and furlough of Siamak Namazi are categorically false," said a National Security Council spokesperson. "Any claim that Iran's lifting of a travel ban on Baquer Namazi was part of a deal for a transfer of frozen funds is categorically false," a department spokesperson said. "We understand that the lifting of the travel ban and his son's furlough were related to his medical requirement… We continue to have indirect discussions on possible humanitarian arrangements to facilitate the urgent release of the remaining US citizens wrongfully detained by Iran, but we have nothing further to announce at this time."
Return to Prison
Siamak Namazi was sent back to prison on October 12, 2022.
Hunger Strike
Namazi began a hunger strike in mid-January 2023, on the seventh anniversary of a U.S.-Iran prisoner exchange that excluded him. Namazi is using the strike to pressure the U.S. and Iran to make a deal to release him. In an open letter to President Biden, Namazi wrote,
In the past I implored you to reach for your moral compass and find the resolve to bring the US hostages in Iran home. To no avail. Not only do we remain Iran's prisoners, but you have not so much as granted our families a meeting… Day after day I ignore the intense pain that I always carry with me and do my best to fight this grave injustice. All I want sir, is one minute of your days' time for the next seven days devoted to thinking about the tribulations of the U.S. hostages in Iran. "All I want sir, is one minute of your days' time for the next seven days devoted to thinking about the tribulations of the U.S. hostages in Iran. Just a single minute of your time for each year of my life that I lost in Evin prison after the U.S. Government could have saved me but didn't. That is all. Alas, given I am in this cage all I have to offer you in return is my additional suffering. Therefore, I will deny myself food for the same seven days, in the hope that by doing so you won't deny me this small request… When the Obama Administration unconscionably left me in peril and freed the other American citizens Iran held hostage on January 16, 2016, the U.S. Government promised my family to have me safely home within weeks. Yet seven years and two presidents later, I remain caged in Tehran's notorious Evin prison, holding that long overdue IOU along with the unenviable title of the longest held Iranian-American hostage in history.
Move to House Arrest
Namazi was moved from Evin Prison to house arrest in August 2023 as part of a pending U.S.-Iran deal for the release of him and four other Americans held hostage by Iran. As part of the arrangement, $6 billion in Iranian funds frozen due to U.S. sanctions would be unfrozen and several Iranians held in U.S. prisons would be released.
Release
Namazi was moved from Evin Prison to house arrest in August 2023 as part of a pending U.S.-Iran deal for releasing him and four other Americans held hostage by Iran. As part of the arrangement, $6 billion in Iranian funds frozen due to U.S. sanctions were unfrozen, and several Iranians held in U.S. prisons were released. After almost eight years of being held hostage, Namazi was freed and left Iran on September 18, 2023.
 
International Reaction
Siamak's friends and family have asked the regime to release him and his father. As COVID-19 ravaged Iran in the spring of 2020—particularly endangering inmates living in the Iranian prison system's appalling conditions—the regime temporarily released tens of thousands of prisoners. The Swiss government, which handles U.S. diplomatic interests in Iran, requested that Siamak be granted a humanitarian furlough. To date, however, he remains in prison.
The U.S. government has repeatedly condemned Namazi's detention and called for his release. In response to Namazi's January 2023 hunger strike and open letter to President Biden, White House Press Secretary Karine Jean-Pierre said Biden had received Namazi's letter and the government is "continuing to work to bring him home, along with U.S. citizens who are wrongfully detained in Iran…"
Receive Iran News in Your Inbox.
Eye on Iran is a news summary from United Against Nuclear Iran (UANI), a section 501(c)(3) organization. Eye on Iran is available to subscribers on a daily basis or weekly basis.