Baquer Namazi
Baquer Namazi
Iranian-American Former Senior U.N. Official, Father of Hostage Siamak Namazi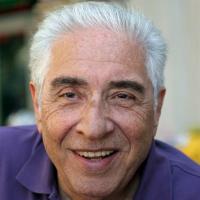 Biography
Iranian-American Baquer Namazi, born in 1936, worked in several significant Iranian government positions under the Shah, including as a provincial governor. He also worked as a UNICEF representative in several countries, including Kenya, Somalia, and Egypt. Baquer most recently ran Hamyaran, an umbrella organization of Iranian NGOs.
Arrest
On February 22, 2016, Baquer was arrested after arriving in Iran to visit his son, Siamak, whom the Iranian regime held and continues to hold hostage. Security forces detained Baquer at Tehran's Imam Khomeini airport at night as he returned home to Iran from Dubai, where he had gone for a medical check-up and visited his grandchildren. 
According to a report by news agency Fars, which is affiliated with Iran's Islamic Revolutionary Guard Corps (IRGC), Namazi was arrested in order "to uncover the complex layers of vast financial and intelligence corruption by a network that is associated to the UK and America." The report also accuses Baquer of training his son Siamak in "espionage and infiltration and subversion operations." A state-run television news program called Baquer an "agent of the Pahlavi regime [the former Iranian monarchy]" and said that ever since he came to Iran in 2002, Baquer has worked with foreign political figures and groups to create a "network that would implement the ambitions of Western spy agencies and anti-revolutionary lobbies."
After Baquer's arrest, his wife, Effie Namazi, posted on Facebook, "Now both my innocent son Siamak and my Baquer are in prison for no reason."
Treatment in Captivity
The authorities threw Baquer into Tehran's notoriously brutal Evin Prison, where he was denied access to their family's lawyer and spent long periods in solitary confinement.
According to his wife, Baquer has a severe heart condition and a host of other serious medical problems that require treatment, including epilepsy and severe blockages in the major arteries to his brain. According to Baquer's son, Babak, his father has lost about 25 pounds during his time behind bars. According to the New York Times, Baquer was hospitalized four times between January 2017 and January 2018. He also underwent triple bypass surgery during his captivity.
Charges, Trial, and Sentencing
On October 18, 2016, it was announced that Baquer and Siamak were sentenced to 10 years in prison and fined $4.8 million on charges of cooperating with the U.S. government. Tehran Islamic Revolutionary Court Judge Abolqassem Salavati, infamously known as "the Judge of Death" and "the Hanging Judge" for sentencing defendants to death or long prison terms, presided over the Namazis' trial, which lasted only a few hours. On August 28, 2017, the Tehran Appeals Court denied Baquer and Siamak's appeals.
Furlough and Commutation of Sentence
In August of 2018, Baquer was granted an extended medical furlough. The regime has not granted his family's requests to permit Baquer to travel outside Iran to receive treatment.
One of Baquer's sons, Babak Namazi, said in February 2021 that one year prior, Iran commuted his father's prison sentence to time already served.
Inability to Leave Iran
The regime still refuses to let Baquer leave Iran to get medical treatment. In the fall of 2021, Baquer required "immediate surgery for a 95–97% blockage in one of his internal carotid arteries—the pair of main arteries that supply blood to the brain," according to an October 2021 letter from his American lawyers to an official in the office of the U.N. High Commissioner for Human Rights. Attorney Jared Genser had claimed earlier that year that 80 percent of the artery was clogged, greatly increasing Baquer's risk of getting a stroke. He also now reportedly suffers from acute depression and adult-onset, stress-caused epilepsy.
The lawyers' letter said that if Baquer got surgery in Iran, he would continue to suffer from severe stress that would impede his post-surgery recovery, and also would likely become infected with COVID-19, which has ravaged Iran and overloaded its medical system. Moreover, Siamak Namazi's lawyer called on the regime to permit Baquer to go abroad for surgery. Barring that, attorney Hojjat Kermani said, Tehran should furlough Siamak to allow him to be with his father.
Prohibited from going abroad, Baquer underwent the aforementioned surgery in Iran on October 26, 2021. Genser said the procedure "appears to be a success," but again called on the regime to let Namazi leave Iran. "[D]ire concerns remain about the quality of aftercare available in Iran, the significant risk of Covid-19 exposure in the hospital, and the need for a stress-free environment for recovery, all of which threaten Baquer's survival and long-term well-being," Genser said.
International Reaction
The U.S. Department of State has repeatedly protested Baquer's detention. Jared Genser said he and Baquer's family has been in touch with U.S. National Security Adviser Jake Sullivan and Special Envoy to Iran Robert Malley. In response to Baquer's lawyers' claims in October 2021 that he needed emergency surgery, U.S. Secretary of State Antony Blinken tweeted that Iran should permit Baquer "to seek the medical attention necessary to save his life." Blinken noted, "It's been almost six years since [Baquer]'s seen his children. At a time like this, he should be surrounded by his entire family."
One of Baquer's sons, Babak Namazi, said in February 2021 that one year prior, Iran commuted his father's prison sentence to time already served. However, the regime still refuses to let Baquer leave Iran to get medical treatment.  According to his lawyer, 80 percent of Baquer's primary artery to his brain is clogged, greatly increasing his chances of getting a stroke, and he needs a stent.