Baquer Namazi
Baquer Namazi
Iranian-American Former Senior U.N. Official, Father of Hostage Siamak Namazi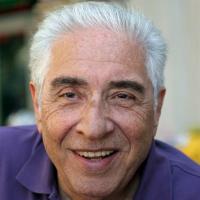 Biography
Iranian-American Baquer Namazi, born in 1936, worked in several significant Iranian government positions under the Shah, including as a provincial governor. He also worked as a UNICEF representative in several countries, including Kenya, Somalia, and Egypt. Baquer most recently ran Hamyaran, an umbrella organization of Iranian NGOs.
Arrest
On February 22, 2016, Baquer was arrested after arriving in Iran to visit his son, Siamak, whom the Iranian regime held (and still holds) hostage. Security forces detained Baquer at Tehran's Imam Khomeini airport at night as he returned home to Iran from Dubai, where he had gone for a medical check-up and to visit his grandchildren. 
According to a report by news agency Fars, which is affiliated with Iran's Islamic Revolutionary Guard Corps (IRGC), Namazi was arrested in order "to uncover the complex layers of vast financial and intelligence corruption by a network that is associated to the UK and America." The report also accuses Baquer of training his son Siamak in "espionage and infiltration and subversion operations." A state-run television news program called Baquer an "agent of the Pahlavi regime [the former Iranian monarchy]" and said that ever since he came to Iran in 2002, Baquer has worked with foreign political figures and groups to create a "network that would implement the ambitions of Western spy agencies and anti-revolutionary lobbies."
Treatment in Prison
The authorities threw Baquer into Tehran's notoriously brutal Evin Prison, where he was denied access to their family's lawyer and spent long periods in solitary confinement. According to his wife, Baquer has a severe heart condition, as well as a host of other serious medical problems that require treatment, including epilepsy and severe blockages in the major arteries to his brain. According to Baquer's son, Babak, his father has lost about 25 pounds during his time behind bars. According to the New York Times, Baquer was hospitalized four times during the year from January of 2017 to January of 2018. He also underwent triple bypass surgery during his captivity.
In August of 2018, Baquer was granted an extended furlough due to his medical problems, and he remains free as of October of 2019. His family has asked the Iranian government to permit Baquer to travel outside Iran to receive treatment.
Charges, Trial, and Sentencing
On October 18, 2016, it was announced that Baquer and Siamak were sentenced to 10 years in prison and fined $4.8 million on charges of cooperating with the U.S. government. Tehran Islamic Revolutionary Court Judge Abolqassem Salavati, infamously known as "the Judge of Death" and "the Hanging Judge" for sentencing defendants to death or long prison terms, presided over over the Namazis' trial, which lasted only a few hours. Effie, Baquer's wife, announced on Facebook, "Now both my innocent son Siamak and my Baquer are in prison for no reason." On August 28, 2017, Baquer and Siamak's appeals were denied.