Shahram Shirkhani
Shahram Shirkhani
Iranian-British Lawyer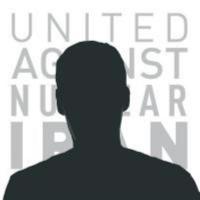 Biography
Shahram Shirkhani is an Iranian-British attorney, founding partner of the Tehran international-law firm Shirkhani and Alavi, and teacher at the faculty of law of Islamic Azad University in Tehran. Shirkhani's Twitter profile states that he "offers in-depth experience in finance, banking, and commercial law."
Charges, Conviction, and Sentence
An Iranian judiciary spokesperson announced on August 12, 2020, that Shirkhani had been sentenced to ten years in prison for espionage. The spokesperson, Gholamhossein Esmaili, said that in recent months, the regime had arrested Shirkhani; fellow Western hostage Massud Mossaheb, an Iranian-Austrian; and three other unnamed Iranians "who were spying for foreign intelligence services." Esmaili did not disclose any information about Shirkhani's arrest, his pre-trial detention, the prison where he is incarcerated, or the country for which he allegedly spied.
Receive Iran News in Your Inbox.
Eye on Iran is a news summary from United Against Nuclear Iran (UANI), a section 501(c)(3) organization. Eye on Iran is available to subscribers on a daily basis or weekly basis.