Massud Mossaheb
Massud Mossaheb
Iranian-Austrian Businessman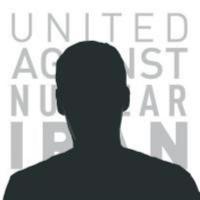 Biography
Massud Mossaheb is an elderly Iranian-Austrian dual national based in Vienna. His close family includes Iranians prominent in mathematics, literature, and politics. Massud moved from Iran to Austria in 1965 and attained a doctorate in mechanical engineering from the Vienna University of Technology.
Following Iran's Islamic Revolution in 1979, Mossaheb developed strong relationships with Iran's embassy in Vienna. He spent more than two decades more than 20 years selling Iranian airline communications equipment and spare parts.
Mossaheb established the Iranian-Austrian Friendship Society (ÖIG) in 1991 with the Austrian and Iranian foreign ministers' assistance at the time. The society names as one of its focuses "developing economic relations between the two countries, with ÖIG acting in close cooperation with the Austrian Federal Economic Chamber and the Tehran Foreign Trade Office." The group states that it "has numerous contacts with Iranian authorities and can informally assist in initiating and maintaining contacts."
Arrest
The regime arrested Mossaheb in late January of 2019 when he traveled to Iran with a delegation from MedAustron, an Austrian radiation therapy and research firm seeking to establish a center in Iran. The CEO of ÖIG expressed surprise that the Iranians took Mossaheb as a hostage, given the latter's devotion to building Iranian-Austrian cooperation. He said, "[T]here is no connection" between Mossaheb's arrest and his consulting work for the MedAustron project.
Treatment in Captivity
Mossaheb reportedly is held in Tehran's notoriously brutal Evin Prison, where he was placed in solitary confinement for weeks and denied access to legal counsel. Because Iran does not recognize dual citizenship, Mossaheb has not been granted Austrian consular access.
According to the International Observatory of Human Rights, Mossaheb is quite sick and badly needs medical attention. His family has unsuccessfully sought his release on health grounds.
In January 2021, a secret audio recording of Mossaheb was released. In it, he pled with listeners to "help me and rescue me from this hell." He said that he suffers from multiple medical illnesses, including diabetes, a faulty heart valve, neuropathy, cystic lung disease, and a kidney cyst. Mossaheb added that he also had a stroke, received nine rounds of kidney dialysis, and contracted COVID-19.
Charges, Trial, and Sentencing
Mossaheb languished in prison for close to one year before his trial, which commenced on January 4, 2020. According to a pro-Massud Twitter account, on May 20, the Revolutionary Court sentenced him to ten years' imprisonment for espionage, and an appeals court upheld Mossaheb's sentence on July 13. However, al-Jazeera did not report that Mossaheb had been convicted until August 11. A judiciary spokesperson said Gholamhossein Esmaili said Mossaheb was "spying for [the] Mossad and Germany in the guise" of his ÖIG work, giving them intelligence on the "missile, nuclear, nanotechnology and medical fields" in Iran.
International Reaction
The Austrian government is in touch with Mossaheb's family and has tried to use "silent diplomacy" to get Mossaheb released, to no avail. In July of 2019, Austrian Foreign Minister Alexander Schallenberg contacted his Iranian counterpart, the supposedly moderate Mohammad Javad Zarif, seeking his help to free Mossaheb.  On July 31, 2019, seven months after Mossaheb's arrest, an Austrian foreign ministry spokesman said his government had insisted—unsuccessfully—that Tehran release Mossaheb based on humanitarianism and his age.
Former Austrian Defense Minister Werner Fasslabend, president of the ÖIG, urged Iranian President Hassan Rouhani and Foreign Minister Mohammad Javad Zarif to enforce "clarity and the rule-of-law principles" in this "absolutely incomprehensible and absurd matter."