Roland Marchal
Roland Marchal
French Academic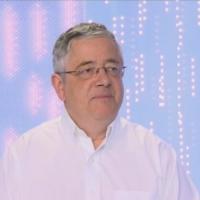 Biography
Roland Marchal is a French sociologist employed by the university SciencesPo in Paris. Marchal's research focused on sub-Saharan Africa, particularly civil wars and state formation in that region. He formerly served as chief editor of the French academic journal Politique Africaine. He holds degrees from the Ecole des Hautes Études en Sciences Sociales and the University of Paris VI.
Arrest
Marchal flew to Tehran in June of 2019 to spend the Eid holiday with his colleague and longtime companion, Faribah Adelkhah, but he was arrested upon arriving in Tehran. Adelkhah, a French-Iranian dual national, was also arrested. 
Treatment in Prison
Marchal was held, and Adelkhah remains, in Tehran's notoriously brutal Evin Prison. Adelkhah, who holds both Iranian and French citizenship, has not been allowed to meet with French consular officials because Iran does not recognize her dual nationality. Marchal was permitted to meet with the French officials several times, as well as with an attorney.
Roland's health reportedly deteriorated in prison. In December of 2019, Adelkhah started a 49-day hunger strike to demand that the regime release Marchal and her.
In early February of 2020, Marchal and Adelkhah petitioned for permission to marry so that they could meet with each other in prison. No judgment on their petition was made public.
Charges and Trial
The regime held Marchal and Adelkhah for months without making criminal charges public. Finally, it disclosed that he would be tried for "collusion to endanger national security," while she would be tried for both that charge and "propaganda against the political system of the Islamic Republic."
Their trial commenced on March 3, 2020, though only Adelkhah appeared, and further proceedings were then postponed indefinitely without explanation. The reason for Marchal's absence was not disclosed.
International Outcry
Marchal's detention was initially not made public at the request of his family and the French Foreign Ministry, the latter of whom reportedly did not want the matter to become a reason for a "nationalist flare-up" in Iran. The academic's imprisonment was reported on for the first time by the French newspaper Le Figaro in October 2019. At that time, the French Ministry of Europe and Foreign Affairs (MEAE) said it was "mobilised to obtain his release" and "urge[d] the Iranian authorities to be transparent and act without delay to put an end to this unacceptable situation."
In December of 2019, the French government summoned Iran's ambassador and demanded again that Marchal and Adelkhah be released and that French consular officials be allowed to meet with them. France's foreign minister reiterated those demands to his Iranian counterpart in February of 2020.
SciencesPo has claimed that it has taken several steps to help Marchal and Adelkhah, working closely with the MEAE and the French National Centre for Scientific Research. The university mentioned that it had made sure that the two hostages had a very experienced attorney who is on the Iranian regime's approved list.
After the couple's trial began on March 3, their Paris-based support group condemned the hearing as a "masquerade of justice" and accused the regime of "deliberately putting in danger the lives of our two colleagues—already weakened—by keeping them in an overcrowded jail while the country is hit by a serious coronavirus epidemic whose scale is being played down and which is not under control."
Release
Iran freed Marchal on March 20, 2020, in exchange for France simultaneously releasing Jalal Rohollahnejad, an Iranian accused of violating U.S. sanctions laws. Marchal returned to France the next day.
The Iranian government had recently released 85,000 prisoners temporarily to limit infections as a coronavirus epidemic ravaged the country. The day before Marchal's release, the regime announced that Supreme Leader Ali Khamenei would grant amnesty to 10,000 prisoners, including an unstated amount of political ones.
The regime continues to hold Adelkhah hostage in Evin Prison.  On May 16, 2020, Adelkhah was sentenced to five years in prison for the aforementioned "collusion" charge and one year for the "propaganda" charge.  French President Emmanuel Macron has urged Tehran to also free her.
The U.S. sought to prosecute Rohollahnejad for trying to illegally export military-use American technology to Iran on behalf of a company allegedly linked to Iran's Islamic Revolutionary Guard Corps (IRGC). Earlier in March, the highest court in France approved his extradition to the States. The U.S. State Department slammed France for its "unilateral decision" to release Rohollahnejad, stating, "It is regrettable in this instance that France failed to uphold its treaty obligations and prevented justice from being pursued." Rohollahnejad went back to Iran after his release.