Meimanat Hosseini-Chavoshi
Meimanat Hosseini-Chavoshi
Australian-Iranian Academic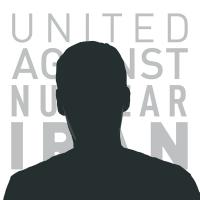 Biography
Meimanat Hosseini-Chavoshi is an Australian-Iranian citizen and demographer who is employed as an academic at the University of Melbourne's School of Population and Global Health. She has written about the Iranian government's population-control policies.
Arrest
Hosseini-Chavoshi visited Iran in 2018 to go on a study tour and speak at a conference on aging populations at the invitation of the labor and social-welfare ministry.
Hosseini-Chavoshi was arrested in Tehran on her way to leave Iran in December of 2018.  after going on a study tour in the country and speaking at a conference on aging populations after being invited to do so by the labor and social-welfare ministry.
Charges
The authorities charged Hosseini-Chavoshi with trying to "infiltrate" Iranian institutions in order to impede the government's efforts to increase the country's birth rate.
International Reaction
In December of 2018, a Human Rights Watch researcher published an analysis of Hosseini-Chavoshi's case and the broader problem of detention of dual nationals and foreign nationals in Iran. She stated that "Iranian authorities should ensure the rights of these detainees and grant them fair trials to end this grave misjustice."
Additionally, the Committee of Concerned Scientists wrote to Ayatollah Sadegh Larijani, then the head of Iran's judiciary, in December of 2018, urging that she "be released immediately and unconditionally" and that she and a fellow family-planning scholar whom had been brought in questioning be allowed "to continue their academic work without harassment or intimidation." The Middle East Studies Association's Committee on Academic Freedom also wrote to Larijani and to Supreme Leader Ayatollah Ali Khamenei as well, urging them to release Hosseini-Chavoshi and other imprisoned scholars immediately and "ensure their safe return to their countries of residence and to their families."
Release and Possible Exit Ban
Hosseini-Chavoshi's lawyer announced in January of 2019 that she had been released. Iranian state television later reported that the charges against her were dismissed. However, the Australian Broadcasting Corporation reported in October of 2019 that she had not been heard from since her release and that the regime may be preventing her from leaving Iran.
Trial and Sentence
On November 1, 2020, the BBC reported that Hosseini-Chavoshi had been convicted of "colluding against national security" by researching the use of birth control in Iran, and had been sentenced to five years' imprisonment. She reportedly is out on bail.
Receive Iran News in Your Inbox.
Eye on Iran is a news summary from United Against Nuclear Iran (UANI), a section 501(c)(3) organization. Eye on Iran is available to subscribers on a daily basis or weekly basis.