Mehran Raoof
Mehran Raoof
British-Iranian Labor Activist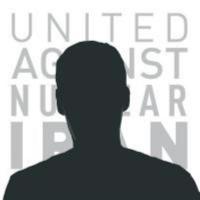 Biography
Mehran Raoof is a labor rights activist and national of Iran and the U.K. who has divided his time between them.
Arrest
On October 16, 2020, IRGC intelligence functionaries raided and searched Raoof's home and arrested him, confiscating his computer and several other belongings. The Iranian regime arrested other labor rights activists throughout the country that month.
A colleague of Raoof who lives in London told the Daily Telegraph that Raoof helped translate news articles from English to Farsi. He added that the Iranian government had detained Raoof and 15 other workers because a young girl had surreptitiously recorded their conversations about labor rights at a coffee shop.
Treatment in Captivity
The authorities threw Raoof into Iran's notoriously brutal Evin Prison. He has been in solitary confinement for months, and the authorities have refused to let him contact his immediate family—none of whom live in Iran—or meet with the judiciary-certified Iranian attorneys whom his family hired to represent him. His friends have attempted to hire another attorney of Raoof's choice, but the government has refused to make Raoof's case file available to that lawyer before Raoof's trial.
Charges and Trial
The regime has never publicly stated the precise charges against Raoof and the status of his case. His trial date was set for April 28, but little or no news from his trial was reported publicly.
Sentencing
Raoof was sentenced to 10 years' imprisonment by Branch 26 of Tehran's Islamic Revolutionary Court, according to an August 4, 2021, tweet by his lawyer. The attorney, Mostafa Nili, said that Raoof was sentenced to ten years for the crime of "participating in the management of an illegal group" and eight months "for propaganda activities against the regime."
A Britain-based supporter of Raoof, Satar Rahmani, said that the judge who presided over Raoof's trial told Raoof in Evin Prison that he "deserved" the sentence. Raoof had told the judge that he was afraid that he would die in prison.
International Reaction
The British government "strongly" condemned Raoof's sentence, stating, "We continue to do all we can to support Mehran and his family, and continue to raise his case at the most senior levels."
Amnesty International first brought Raoof's case to light and has called for his immediate release.
Receive Iran News in Your Inbox.
Eye on Iran is a news summary from United Against Nuclear Iran (UANI), a section 501(c)(3) organization. Eye on Iran is available to subscribers on a daily basis or weekly basis.