Mehran Raoof
Mehran Raoof
British-Iranian Labor Activist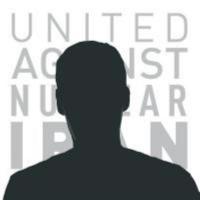 Biography
Mehran Raoof is a labor rights activist and national of Iran and the U.K. who has divided his time between them.
Arrest
IRGC intelligence functionaries raided and searched Raoof's home and arrested him on October 16, 2020, confiscating his computer and several other belongings. The Iranian regime arrested other labor rights activists throughout the country that month.
A colleague of Raoof who lives in London said to the Daily Telegraph that Raoof helped translate news articles from English to Farsi. He added that the government had detained Raoof and 15 other workers because a young girl had surreptitiously recorded their conversations about labor rights at a coffee shop.
Treatment in Captivity
The authorities threw Raoof into Iran's notoriously brutal Evin Prison. He has been in solitary confinement for months, and the authorities have refused to let him contact his immediate family—none of whom live in Iran—or meet with the judiciary-certified Iranian attorneys whom his family hired to represent him. His friends have attempted to hire another attorney of Raoof's choice, but the government has refused to make Raoof's case file available to that lawyer before Raoof's trial.
Charges and Trial
The regime has not publicly stated the charge(s) against Raoof and the status of his case, including a trial date.
International Reaction
Amnesty International first brought Raoof's case to light and has called for his immediate release.