Afshin Sheikholeslami Vatani
Afshin Sheikholeslami Vatani
Iranian Kurdish Environmentalist and U.S. Permanent Resident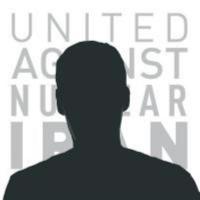 Biography
Afshin Sheikholeslami Vatani is a civil engineer, environmentalist, Iranian national, and U.S. permanent resident. He immigrated to America in 2015.
Prior to immigrating, Vatani, a Kurd, had served a year in prison for "propaganda against the state" because of his political activism. However, his sister said that in recent years, "[H]e has not engaged in any political activities… Other than his professional career, he has only been working with charities and focusing on environmental issues, cleaning up the environment and planting trees." Since immigrating, he had traveled to Iran several times without incident.
Arrests
Vatani was arrested on February 17, 2019, at his parents' home in Sanandaj, the capital of Kurdistan province. The authorities released him after a month. In March 2020, he was sentenced to three months and one day in prison for "spreading propaganda against the Islamic Republic of Iran." However, his sentence was commuted because of the rapid spread of COVID-19 in Iran's prison system. According to the Kurdistan Human Rights Network (KHRN), the authorities have prohibited Vatani from leaving Iran.
Iranian security agents rearrested Vatani at his parents' home on June 27, 2020.
Treatment in Captivity
Vatani was held in solitary confinement for 86 days without access to his family or lawyer. The KHRN reported that the authorities questioned him "about cooperation with one of the Kurdish opposition parties, holding meetings and organizing street protests in October 2019 in Sanandaj in protest to the Turkish army's attack on Syrian Kurdistan."
Release on Bail
Vatani was released on bail on September 20, 2020, according to the KHRN.
Controversy Over Hostage Status
The Biden administration has yet to decide under U.S. law (the Robert Levinson Hostage Recovery and Hostage-Taking Accountability Act) that Vatani is wrongfully detained. Such a determination would make certain U.S. government resources available for Vatani's case.
Omission from Hostage Release
Vatani was not included in a September 2023 deal to release five Americans held hostage in Iran.
Receive Iran News in Your Inbox.
Eye on Iran is a news summary from United Against Nuclear Iran (UANI), a section 501(c)(3) organization. Eye on Iran is available to subscribers on a daily basis or weekly basis.