Islamic Republic Holding Two Dozen Hostages Today

 
(New York, N.Y.) — United Against Nuclear Iran (UANI) Senior Advisor Barry Rosen, a survivor of the Iran Hostage Crisis, was featured earlier this month in a new documentary film, "American Experience: Taken Hostage." The four-hour film recounts events that led to 52 Americans being held hostage by the Iranian regime over the course of 444 days, and what they and their families endured during that time.
To watch "American Experience: Taken Hostage," please click here.  
In the four decades since his release and return to the United States, Rosen has been a vocal and effective advocate for foreign, and dual-nationals kidnapped and held hostage by the Islamic Republic. In January 2022, Rosen traveled to Vienna and staged a five-day hunger strike that focused the attention of diplomats on the two dozen hostages held today by the Islamic Republic, including at least four Americans and the remains of Robert Levinson. His efforts prompted the Biden administration to publicly state that "it is very hard for us to imagine getting back into the nuclear deal while four innocent Americans are being held hostage by Iran."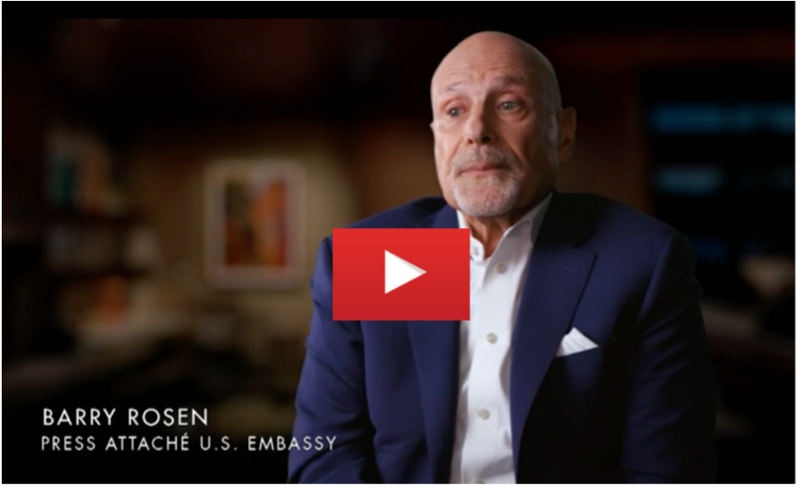 Speaking to NPR, Rosen said, "… Though the Biden administration keeps talking about its foundation is of human rights, I want to see that implemented…When it comes to Iran, I think we need to work with our allies in reducing any diplomatic relationship with Iran, especially the EU. Hold them responsible for whatever they are doing and hold those who take hostages responsible in the regime and support the fundamental rights of all Iranians in Iran right now, especially this new movement that is trying to secure a democracy in Iran."  
To read UANI's resource Hostages in Iran, please click here.  
Holding the Iranian regime responsible for its human rights abuses and hostage taking is urgently required by the U.S. and its European allies, which are not aligned in their application and utilization of human rights sanctions. To address this challenge, UANI launched the Iran Human Rights Sanctions Tracker (IHRST) – a comprehensive, searchable, and sortable database of current and former Iranian regime officials sanctioned by the U.S., EU, and United Kingdom for human rights abuses.
UANI has also launched a petition calling on the negotiators from the P5+1 to collectively demand and release all two-dozen foreign and dual-national hostages held within its borders and commit to the end of the reprehensible practice of hostage taking as a precondition to any deals over Iran's nuclear program and economic sanctions.
###