Shahab Dalili
Shahab Dalili
Iranian Retired Shipping Official and U.S. Permanent Resident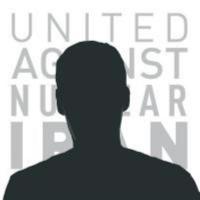 Biography
Shahab Dalili is a retired Iranian shipping official. According to his LinkedIn page, he worked for over 26 years for the Islamic Republic of Iran Shipping Lines (IRISL), starting as a deck officer and retiring in 2012 as deputy general manager of the company's department of maritime affairs. The U.S. has sanctioned IRISL multiple times for its involvement in Iran's arms-proliferation activities.
Dalili's LinkedIn page indicates that in 2014, he immigrated to the U.S. and founded a Virginia-based "marine survey and consultancy service to all interests in marine industry." Reportedly, Dalili is a permanent resident of the U.S. His wife has said that she and their children are U.S. citizens.
Arrest
According to Voice of America, Taghato, a Farsi-language news outlet operated by Iranians living in the U.S., first broke Dalili's case. In 2018, Taghato tweeted that the Iranian regime arrested Dalili on March 20, 2016, after he traveled back to Iran following the death of his father, and sentenced him to ten years in prison for "allegedly cooperating with a hostile government." Taghato also stated that Dalili's family had not gone public about his case.
In July of 2019, released Iran hostage Nizar Zakka told Voice of America he shared a cell with Dalili.
Dalili's wife broke her silence in a video statement that the hostage advocacy group Hostage Aid Worldwide tweeted on March 22, 2022. Mrs. Dalili said her husband had been jailed in Iran's notoriously brutal Evin Prison since 2016 on charges of "aiding and abetting the U.S." She added, "As I heard about Iran and how hostages are being released, I'm asking President Joe Biden and his team: Please bring Shahab home. Please don't forget Shahab Dalili. Please free Shahab Dalili."