Michael White
Michael White
U.S. Navy Veteran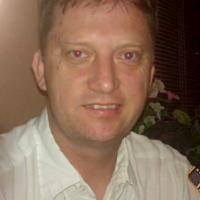 Biography
Michael White is a California native and served for 13 years in the U.S. Navy.  He suffers from asthma and cancer. He flew from Los Angeles to Dubai on July 9, 2018, and then from there to Iran to visit a woman he claimed was his girlfriend.  He visited her four times over the past few years.
Arrest
The Iranian Foreign Ministry claims that White was arrested "in the city of Mashhad a while ago, and within a few days after his arrest the U.S. government was informed of the arrest through the Swiss Embassy in Tehran."  According to his mother Joanne, he was taken to court at least twice and has been held in Vakilabad Prison. News reports indicate that White was convicted of two charges—insulting Iran's leadership and posting private photos on public platforms—and sentenced to ten years in prison.
Treatment in Prison
According to his mother, "Mike was badly beaten when he was arrested and that he has been taken to court at least twice for proceedings in Farsi that he couldn't understand.  My son is not well. His health is deteriorating, and I want him back so I can get him the care he badly needs." White's family has had to start a GoFundMe account to pay for legal representation because White does not have a lot of money.