Clashes Between Sadrists and Iran-backed Militias
Clashes Between Sadrists and Iran-backed Militias
September 2, 2022
Iraq
Clashes Between Sadrists and Iran-backed Militias 
On Monday and Tuesday, supporters of Shiite cleric Muqtada al-Sadr, whose bloc came in first in the last parliamentary elections, battled with Iraqi security forces and Iran-backed militias after Sadr announced his retirement from political life. Sadr has made previous announcements in the past, so such proclamations should be viewed skeptically. Later, after Sadr called for calm, the violence decreased. But the political stalemate continues in Baghdad. As violence broke out in Iraq on Monday, Iraq's foreign minister was visiting Tehran, where he met with Iran's president and other officials. There was evidence of Iranian meddling during this period when on Sunday, Ayatollah Kadhim al-Haeri, who resides in Qom, announced he would be stepping down as a religious authority for health reasons and called for his followers to support Iran's supreme leader. This was perceived as a blow to Sadr as many of Haeri's supporters are his supporters as well. This week, the C-RAM air defense system which belongs to the U.S. Embassy in Iraq had to be activated in response to the violence. Clashes in Basra continued as well, killing at least four people. On Thursday, the leader of Iran-backed Asaib Ahl al-Haq Qais al-Khazali decided to close the militia's offices across Iraq. Amwaj Media also reported that Hezbollah's Secretary-General Hassan Nasrallah has been playing a behind-the-scenes role in dialoguing with Sadr over the violence in Iraq. This shows how Nasrallah's role has increased significantly in managing Iran's interests after the death of the late Quds Force Commander Qassem Soleimani.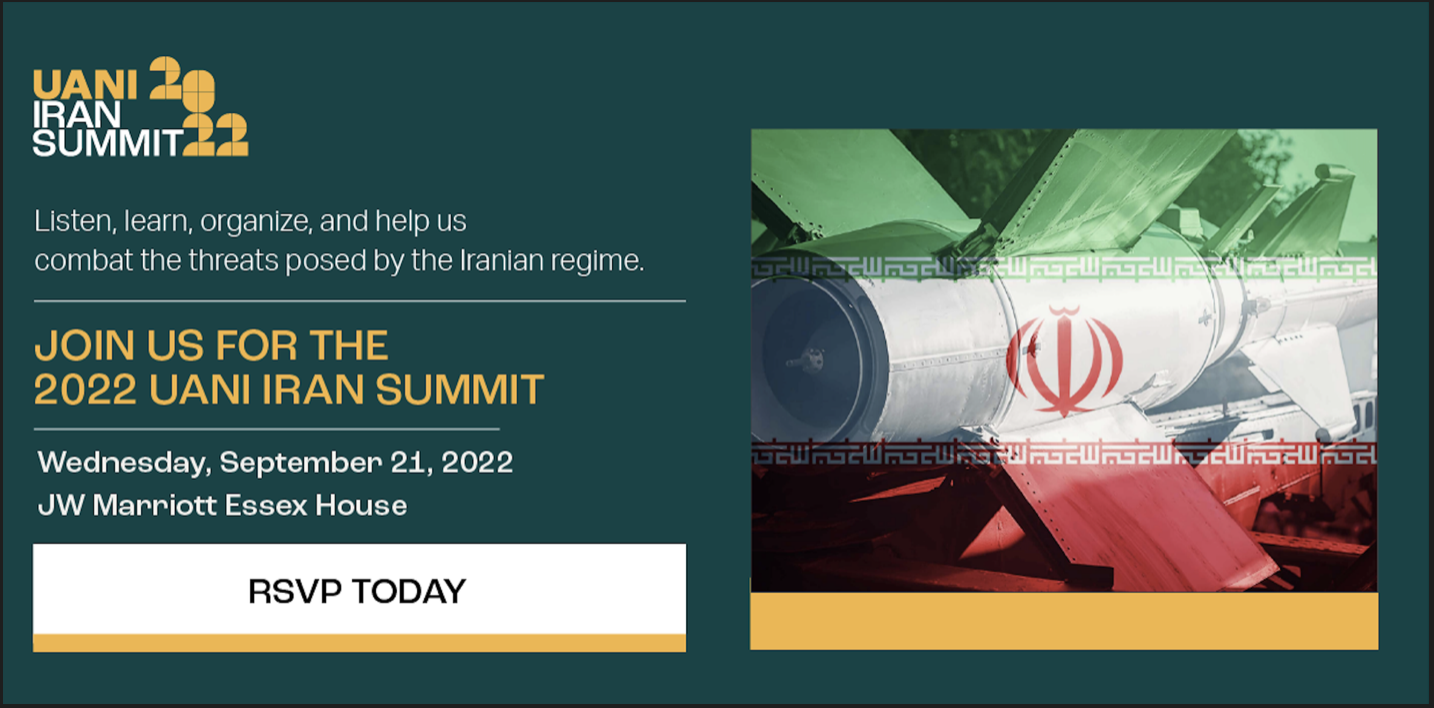 Israel and Palestinian Territories 
Hamas Condemns Turkish-Israeli Rapprochement 
Hamas has spoken out against the recent Israeli-Turkish rapprochement. In an August 25 tweet, Hamas spokesman Hazem Qassem noted that his movement's position is "clear and declared openly – to reject all efforts of normalization, including between The Occupation [i.e. Israel] and Turkey." He also said that any Palestinian factions approving of this development "neither represent us [i.e. Hamas] or our people." Qassem was reiterating Hamas' position stated last week denying reports that Hamas approved of reviving Turkish-Israeli ties, "and in the same vein we confirm our rejection of all forms of normalization, which contradict our national principles, the interests of our people, and the region's Arab and Islamic peoples."  
These statements contradicted claims by Turkish Foreign Minister Mevlut Cavusoglu that both Hamas and the Palestinian Authority welcomed the resumption of normal Turkish-Israeli ties, because Ankara intended to use this revived channel with Israel to "defend the rights of Palestine, Jerusalem and Gaza." 
Israel Sanctions 20 People and Companies Accused in Hamas Money Laundering Front
Israeli Defense Minister Benny Gantz signed an order Wednesday imposing economic sanctions on 20 individuals and organizations accused of laundering money internationally for Hamas. According to a statement from Gantz's office, Hamas manages investments worth hundreds of millions of dollars through a network of shell companies "operating under the guise of legitimate companies and concealing Hamas's control over their holdings." These primarily real estate and infrastructure projects operate in Sudan, Turkey, the United Arab Emirates, Saudi Arabia and Algeria, the statement said, adding that local authorities and financial institutions were unaware Hamas was behind the companies.  
The Defense Ministry, in conjunction with the Headquarters for Economic Warfare Against Terrorism and the IDF Intelligence Corps, estimated the scope of Hamas's holdings at hundreds of millions of dollars. Companies named include Al-Rowad for Real Estate Development Company Ltd. in Sudan; Anda, a Saudi real estate and construction company; and Algeria-based Sidar Company and Agrogate Holding. The Defense Ministry identified Osama Ali, a member of the Hamas ruling council, saying he has headed the investment system since 2017, and has been designated a terrorist along with other Hamas officials involved in the laundering scheme. The Defense Ministry said that Ali maintains direct contact with Hamas chief Ismail Haniyeh as well as other officials.  
Relatedly, Israel sentenced a Gaza aid worker, Mohammad Halabi, the local director of the international Christian charity World Vision, to 12 years in prison for funding Hamas activities. Halabi was arrested in 2016 and accused of diverting tens of millions of dollars to the group. Independent audits and investigations found no evidence of wrongdoing on Halabi's part.
Former IDF Intel Chief Reveals Information About Israel's Role in Soleimani Assassination 
In an interview with the Jerusalem Post, former IDF Military Intelligence Chief Maj.Gen. (ret.) Tamir Hyman elaborated on his former revelation that Israel had provided the United States with intelligence leading to the assassination of Qassem Soleimani. Hyman stated, "I stand by what I announced. We gave intelligence that incriminated and proved the responsibility of Soleimani for killing Americans. The Americans' view of him was radically altered after they saw the intelligence from us and the level of danger he [continued to] present to Americans."  
"The Americans needed Soleimani during the fight against ISIS [which continued until 2017-2018]," he added. "But they did not forgive him for the attacks he had carried out against Americans. Still, they understood he was necessary and effective against ISIS. There needed to be intelligence information to change things after ISIS. He [Soleimani] rechanneled his violence toward Americans and [created new] national security dangers for America. We gave this [intelligence information] to them. This was the trigger that changed their concept of who Soleimani is. It took a period of months, but eventually[,] they understood."  
Lebanon 
Hezbollah Leadership Confers with Hamas
 Hezbollah's Secretary-General Hassan Nasrallah met with a delegation of senior Hamas officials in Beirut last Sunday. Nasrallah met with Saleh al-Arouri, deputy head of Hamas' political bureau, and senior officials Khalil al-Hayya and Osama Hamdan. This gathering comes days after Nasrallah met with Palestinian Islamic Jihad's Secretary-General Ziyad al-Nakhalah and as tensions build between Hezbollah and Israel over the former's threats amid negotiations with Lebanon regarding off-shore gas fields.  
Syria 
Israel Conducts Airstrikes in Syrian Cities of Damascus and Aleppo 
Israel conducted two consecutive strikes in Syria on Wednesday night, local time. The first strike targeted Aleppo, while the second strike was conducted in the Syrian capital of Damascus. 
The first strike reportedly damaged the international airport in the Syrian city of Aleppo, while three missiles struck what Syrian Observatory for Human Rights (SOHR) claims was their intended target of Al-Nayrab Military Airbase. The Syrian Civil Aviation Authority notified pilots to redirect their flights from Aleppo's international airport after its only runway was apparently knocked out by the airstrike. According to the Syrian military, the strike against Aleppo airport occurred around 8:00 PM local time. SOHR claimed that the intended target was an Iranian warehouse in the vicinity of the airport, and it was likely that Iranian missiles were destroyed in the airstrike on Aleppo. Furthermore, SOHR – whose reliability has admittedly slipped in recent years – also denied that the international airport's runway had been damaged, and  quoted "reliable sources" saying that Russian forces in the international airport had prior knowledge of the Israeli strikes, mobilizing ten minutes before they began.  
Flight-tracking data, however, shows that a U.S.-sanctioned Iranian plane, linked to Pouya Air cargo airline, appears to have been descending to land at Aleppo's international airport before the Israeli strike. The airline is sanctioned by the United States for links to the Islamic Revolution Guard Corps. Iran's Tasnim News Agency confirmed this sequence of events, suggesting that this plane – or its cargo – was the intended target of the Israeli strike in both Aleppo and Damascus. Tasnim, based on "field sources," alleged that the Israeli airstrike occurred ten minutes after the plane had landed. Tasnim's sources indicate that the plane itself was not damaged. According to its sources, "after the strikes ended, the aforementioned plane departed from Aleppo airport towards Damascus airport. In response to this, the Zionists fired several missiles at Damascus airport. Meanwhile, this same plane had landed at Damascus airport."  
Around 9:18 PM according to the Syrian military, Israeli carried out this second strike, this time firing missiles at Damascus from over Tiberias in northern Israel. The missile struck targets southeast of the Syrian capital. SOHR states that the Israeli missile struck military positions in al-Kiswa region in Damascus' countryside. Al-Mayadeen reported that Syrian air defenses were activated to intercept Israeli missiles "near Damascus International Airport Road, Damascus-Daraa Highway, and the environs of the city of al-Kiswa south of Damascus."
Hezbollah Reportedly Deploys Reinforcements in Syria 
Syrian Observatory for Human Rights claimed in a report that Hezbollah brought in military reinforcements to the Mahin area in Homs' eastern countryside. The reinforcements were comprised of a number of 4x4 vehicles mounted with heavy machine guns. According to SOHR, Hezbollah's move came in light of the escalating Israeli airstrikes in Syria. It must be noted that SOHR's reputation for reliable reporting on events in Syria has decreased in recent years.
###