Xiyue Wang
Xiyue Wang
Chinese-American Graduate Student at Princeton University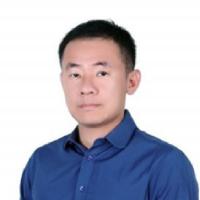 Biography
Xiyue Wang was born and raised in Beijing, China and became a naturalized U.S. citizen in 2009. Wang studied in China as a child and into his first year of college when he then dropped out for a chance to study in India. In 2003, Wang was accepted to the University of Washington and received a bachelor's degree in International Studies. He later studied Russian and Eurasian studies at Harvard University, and in 2008 he worked as a Princeton in Asia fellow at the law firm Orrick in Hong Kong. After working at Orrick for a year, Wang moved to Afghanistan to become a Pashto translator for the International Committee of the Red Cross (ICRC). In Afghanistan, Wang helped collect bodies or body parts of those killed in clashes and offered aid to those injured and captured, including Taliban militants.
In 2013, Wang began graduate studies in Eurasian History at Princeton University. At the time of his arrest, Wang was working on his dissertation studying regional governance practices across multiple countries in the late 19th and early 20th century. In Iran, he was interested in studying decades-old archival materials on the administrative and cultural history of the Qajar dynasty, which ruled from 1785 to 1925.
Princeton professor Stephen Kotkin described Wang as a polite, respectful, and inquisitive researcher who traveled extensively in Central Asia, Russia, Afghanistan, and Iran. Wang is "linguistically gifted," his adviser said, with the ability to speak in Chinese and read in Persian, Turkic, Pashto, and Russian. Kotkin added, he is "everything an adviser could hope for" in a graduate student.
Arrest
Wang was arrested by Iranian authorities on August 8, 2016, as he tried to leave Iran for Russia.
Between January 25 and March 10, 2016, Wang visited Iran to attend a Farsi language program at the Dehkhoda Lexicon Institute and International Center for Persian Studies. On May 1, 2016, he returned to Iran to continue his language studies and conduct dissertation research at libraries in Iran. Before traveling to Iran, Wang sent letters explaining his research to the Iranian Interest Section at the Pakistani Embassy in Washington, DC (which issued his visa), and to the libraries in Iran that he planned to visit. According to a statement from Princeton, "he was not involved in any political activities or social activism; he was simply a scholar trying to gain access to materials he needed for his dissertation."
Princeton and Wang's family learned of his arrest in August 2016, but decided to keep it confidential based on recommendations that publicity might obstruct efforts to secure Wang's release. Wang's confinement became known publicly on July 16, 2017, when Iran's judiciary announced his sentence, accusing him of "infiltrating" the country and sending confidential material abroad.
Treatment in Captivity
Wang was held at Tehran's notoriously brutal Evin Prison starting in August 7, 2016, where he spent his first 18 days in solitary confinement. While Wang was still locked up, Princeton University said, "the prison conditions are difficult and have contributed to a worrisome decline in Mr. Wang's health." Wang has been permitted to make phone calls to his wife on a weekly basis and has had several visits from his attorney.
Charges, Trial, and Conviction
On July 17, 2017, Iran's judiciary announced that Wang was sentenced to 10 years in prison on charges of spying for the United States. A spokesman for Iran's judiciary said that an American had entered the country at the direction of the U.S. and was identified and arrested. "It has been confirmed and verified that this individual has come to Iran for infiltration," the spokesman was quoted as saying.
Wang was accused of entering Iran under the cover of a master's student, but digitally archiving 4,500 pages of Iranian documents and conducting "super confidential research for the U.S. Department of States, Harvard Kennedy School and British Institute of Persian Studies." A report from Mizan, a news agency associated with Iran's judiciary, contains a quote from Wang in which he praises the British Institute for Persian Studies for facilitating access to Iran's National Archives and other libraries. The quote was used as evidence of his spying activities, the report said, adding, "Wang admits his mission in Iran." In the announcement, Iran's judiciary confirmed that Wang is appealing the Iranian court's initial sentence.
International Reaction
On July 18, 2017, Wang's wife Hua Qu, called on authorities to release her husband, saying he was "unjustly imprisoned." In her first comments on his case, Wang's wife described her husband as "one of the kindest, most thoughtful, and loving men I have ever known... Our son has missed his father for more than a year of his young life, as my husband has been unjustly imprisoned for espionage that I know he did not and would never commit." Princeton University Professor Stephen Kotkin also said, "He is innocent of the charges of espionage."
The U.S. State Department did not provide details on Wang's case but called on Tehran to immediately release "all U.S. citizens unjustly detained in Iran." According to Princeton University, the U.S. communicated with and provided support to Wang while in prison. Since his confinement, Wang has had four consular visits by the Swiss embassy, which represents U.S. interests in Iran.  Princeton University has also retained counsel for Wang in Iran, working daily to secure Wang's release and to support him and his family.
In May 2019, Wang reached his 1,000th day in prison—as his wife wrote in an op-ed, a period "twice the time the American diplomats were held hostage from 1979 to 1981."
Release
On December 7, 2019, the Iranian regime released Wang from prison and transferred him to U.S. custody as part of a prisoner swap. Tehran freed Wang in exchange for the U.S. dropping charges against and releasing Iranian national Massoud Soleimani. Soleimani, a scientist, was arrested in 2018 for violating American sanctions laws by conspiring and attempting, without authorization, to export biological materials from the U.S. to Iran. Wang was held hostage by Iran for over 1,200 days.
Receive Iran News in Your Inbox.
Eye on Iran is a news summary from United Against Nuclear Iran (UANI), a section 501(c)(3) organization. Eye on Iran is available to subscribers on a daily basis or weekly basis.