Sir Ivor Roberts
Sir Ivor Roberts
President of Trinity College, Oxford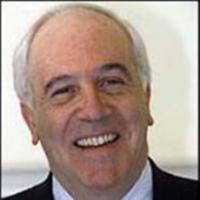 Sir Ivor Roberts joined the British Diplomatic Service in 1968. He was first posted to Lebanon to study Arabic, then to Paris, France as a Third Secretary followed by a posting to Canberra, Australia where, after working as a First Secretary in the political section, he was transferred to the newly independent Vanuatu as Political Advisor. 
On return to London in 1986, Sir Ivor became Deputy Head of the Foreign Office's Press Department and later Head of Counter-Terrorism. In that role his responsibilities included the kidnapping of Westerners in Lebanon by Hizbollah, the activities of the Abu Nidhal terrorist organization, the Lockerbie bombing and IRA terrorism.
In early 1989, he was posted to Madrid to work in British/Spanish counter-terrorist co-operation, particularly over ETA and the IRA.
After four years serving in Madrid, Sir Ivor became Chargé d'Affaires and later Ambassador at Belgrade during the Bosnian civil war and the descent into war in Kosovo. His penultimate posting was to Dublin as Ambassador, immediately following the signing of the Good Friday Agreement. He was then posted to Rome as Ambassador to Italy, a post he held till his retirement from the British Diplomatic Service in 2006. The same year, he returned to Oxford on his election as President of Trinity College.
In the 1995 Queen's Birthday Honours List, he was made a Companion of the Order of St. Michael and St. George (CMG) and in the 2000 List was made a Knight Commander of the Order (KCMG).
In September 2006 Sir Ivor took up his post as President of Trinity College, Oxford
He has written a book on his Balkan experiences 'Conversations with Milošević' and is the editor of and a major contributor to the 6th edition of the classic work Satow's Diplomatic Practice (OUP 2009) and is currently preparing the 7th edition.