Meir Dagan
Meir Dagan
In Memoriam
Former General Director of the Israeli Mossad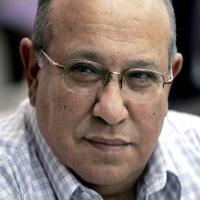 Meir Dagan was born in 1945 to holocaust surviving parents. He joined the IDF in 1963, where he initially served until 1996 as paratrooper, and rose up through the ranks from Company to Division commander. Dagan was awarded the medal of Gallantry in April 1973. In 1966, Dagan was appointed head of the counter terrorism staff at the Israeli Prime Minister's office where he had numerous successes in establishing methods of operations and means of achieving new goals.
More recently, Dagan was entrusted with various defense and security missions on behalf of the Israeli Prime Minister. In 2002, Dagan was appointed the General Director of the Israeli Mossad by Prime Minister Ariel Sharon. During the following eight years under Dagan's leadership, Mossad became one of the most significant operational intelligence agencies in the history of the State of Israel. Dagan's strategic approach, leadership and operational skills and unique mindset made him one of the most prominent Mossad directors.
In 2010, Dagan retired from the service and is starting a career in the private sector.