Mark Wallace
Mark Wallace
UANI CEO
Former U.S. Ambassador to the UN for Management and Reform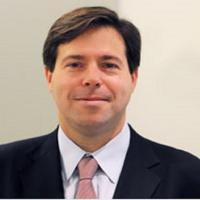 Mark D. Wallace is an American businessman, former diplomat, and lawyer who has served in a variety of government, political and private sector posts. He served in several positions during the administration of President George W. Bush, including as the United States Ambassador to the United Nations, Representative for UN Management and Reform. He is currently the CEO of United Against Nuclear Iran and the CEO of the Counter Extremism Project. He is the Senior Advisor to the Electrum Group LLC.
United Against Nuclear Iran (UANI), is a bi-partisan, not-for-profit advocacy group that seeks to prevent Iran from fulfilling its ambition to obtain nuclear weapons. Wallace founded UANI in 2008 alongside the late Ambassador Richard Holbrooke and Ambassador Dennis Ross. In August 2015, former Connecticut Senator Joe Lieberman became Chairman of the group. Under Wallace, UANI and its Advisory Board has grown to include distinguished leaders in government, academia, and business. In August 2013, Iranian Foreign Minister Mohammad Javad Zarif described UANI as "the biggest active lobby against Iran." The following month, in his debut speech before the UN General Assembly, Iranian President Hassan Rouhani was further critical of UANI, labeling it "extremist," and proposed a new group called "World Against Violence and Extremism" – in reference to United Against Nuclear Iran.
Since its founding, Wallace has led UANI in hundreds of successful private sanctions campaigns and state and federal legislative initiatives focusing on ending the economic and financial support of the Iranian regime by corporations until Iran verifiably abandons its drive for nuclear weapons, support for terrorism and gross human rights violations.
Following the implementation of the JCPOA, UANI launched an educational and advocacy campaign calling on international companies to not do business in Iran. In the Financial Times Wallace said, "As they get on a plane to Tehran, companies need to have a hard look at the business risk… The risk profile has not fundamentally changed." In November 2015, UANI published an open letter in the Financial Times signed by dozens of prominent defense and foreign policy experts calling on the global business community to consider the substantial risks of business ties in Iran. By July 2016, Politico reported that within the past six months, UANI had sent more than 200 letters to companies exploring or engaged in business in Iran. Wallace commented, "We wanted to professionally and thoroughly spread the word ... of the enormous risk still associated with Iran."
On September 19, 2016, UANI hosted its first Iran Conference, examining the political and economic environment since the signing of the JCPOA. Marking its 10th anniversary, on September 25, 2018, UANI hosted its third annual Iran Conference, focusing on the future of the Iranian regime after the U.S. withdrawal from the JCPOA, policy options for containing Iranian meddling and support for terrorism, and the business risk landscape. The event featured U.S. National Security Advisor John Bolton and U.S. Secretary of State Mike Pompeo, in addition to numerous other senior foreign and U.S. officials, former government officials, and policy experts. UANI's events and campaigns routinely attract the world's media and the attention of policymakers and opinion leaders. Past speakers and participants include UAE Foreign Minister Abdullah bin Zayed Al Nahyan, Ambassador Yousef al-Otaiba, Prince Turki al-Faisal, former Israeli Foreign Minister Tzipi Livni, David Petraeus, Israeli's Chief of the Mossad Yossi Cohen, Brian Hook, the State Department's Special Representative for Iran, Bahrain's Foreign Minister Khalid bin Ahmad al-Khalifa, and many Members of Congress.
Following the U.S. withdrawal from the JCPOA, Wallace and UANI have welcomed the sanctions but expressed concern about the waivers. "We encourage the Trump administration to fulfill the promise of a maximum pressure campaign – no exceptions – until Iran permanently and verifiably changes its behavior," Chairman and former Sen. Joe Liberman and CEO Mark Wallace, a former U.N. ambassador, said in a statement. "Oil and gas firms, including those from friendly countries like India, South Korea and Japan, should not be granted sanctions waivers."
Receive Iran News in Your Inbox.
Eye on Iran is a news summary from United Against Nuclear Iran (UANI), a section 501(c)(3) organization. Eye on Iran is available to subscribers on a daily basis or weekly basis.