Kamal Foroughi
Kamal Foroughi
British-Iranian Consultant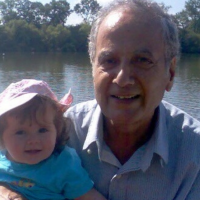 Biography
Kamal Foroughi is an elderly British-Iranian who worked in Tehran as a consultant for the Malaysian oil-and-gas firm Petronas. He was born on September 3, 1939. His work for Petronas included facilitating meetings with senior Iranian oil-and-gas officials and arranging Iranian government-funded scholarships for Iranians to study in Malaysia.
Arrest
Foroughi's family claims plainclothes officers arrested him in Tehran in May of 2011 without producing a warrant.
Treatment in Captivity
Foroughi was held in Tehran's notoriously brutal Evin Prison, and reportedly spent 18 months in solitary confinement. Because Iran does not recognize dual nationality, the regime did not let British diplomats meet with him. As of 2015, the authorities also did not permit Foroughi's relatives to meet with him in prison, though they were allowed to speak by phone. 
Foroughi's family repeatedly expressed concern about his access to medical care, stating that he did not undergo any medical tests until 2015. They said in 2016 that he was awaiting an operation for cataracts in both eyes. In 2017, Foroughi's family claimed that the authorities were denying them and Foroughi access to his medical test results. 
Charges, Trial, and Sentencing
Foroughi was convicted in 2013 of espionage and possessing alcohol and sentenced to a combined eight years in prison. His family claimed the judiciary did not provide them any supporting evidence of those charges. Foroughi was tried before Tehran Revolutionary Court Judge Abolqassem Salavati, who is nicknamed "the Hanging Judge" or "the Judge of Death" for imposing harsh sentences, including capital punishment, in political cases. 
Twice, the authorities raised hopes that Foroughi would be released, only to dash them. In July of 2016, Foroughi's son publicly announced that the Iranian judiciary had told the prisoner's lawyer that he would be freed within a week, but no release occurred. In 2017, Foroughi was granted brief medical leave from prison but a promised extended furlough was later denied.
International Reaction
Kamal Foroughi's son, Kamran, ran a campaign for his father's release, including a Change.org petition with over 230,000 signatures. 219 British MPs and 42 members of the House of Lords signed a 2007 letter to then–Foreign Secretary Boris Johnson asking him to seek the release of Foroughi and two other British nationals held hostage by Iran.
The British Foreign Office said in 2015 that it provided help to the Foroughi family, was worried about Foroughi's health, and had brought it up repeatedly with the Iranian government at the highest levels, pressuring them to provide him with access to regular health care and an attorney, and ultimately to release him on the grounds of his poor health. 
European Union then-High Representative Federica Mogherini stated in 2017 that she "is aware of the imprisonment of both Nazanin Zaghari-Ratcliffe [another British national] and Kamal Foroughi and their cases remain of utmost concern to the EU. The EU has raised their cases on a number of occasions with the Iranian authorities. The EU has asked for their release on humanitarian grounds and underlined the need to provide adequate medical care during their detention. The EU will continue to closely follow the cases and use every opportunity to raise them…"
Amnesty International called for Foroughi to receive specialized medical care outside prison and to be released outright. The organization noted that "Foroughi's treatment appears to be part of a wider pattern whereby the Iranian authorities have brought spurious national security-related charges against dual-nationals and other individuals with foreign connections."
Release
In late 2018, the Iranian regime released Foroughi, but he had to remain in Iran until his Iranian passport was renewed, which did not happen until February of 2020. Foroughi remained in Iran several weeks more because most flights were full because of the coronavirus pandemic and the Iranian new year. In March 2020, Foroughi left Iran and returned to his family in London. His son said that Foroughi "seem[ed physically healthy."
Foroughi was imprisoned by the Iranian regime for over seven years and held in Iran against his will for almost nine years in total.
Receive Iran News in Your Inbox.
Eye on Iran is a news summary from United Against Nuclear Iran (UANI), a section 501(c)(3) organization. Eye on Iran is available to subscribers on a daily basis or weekly basis.