Fouad Ajami
Fouad Ajami
In Memoriam
Senior Fellow at Stanford's Hoover Institution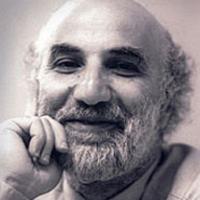 Fouad Ajami is The Majid Khadduri Professor and Director of Middle East Studies at The Johns Hopkins University School for Advanced International Studies (SAIS) in Washington DC, a position he has held since 1980. He is the author of The Dream Palace of the Arabs: A Generation's Odyssey, The Arab Predicament, Beirut: The City of Regrets, The Vanished Imam, and The Foreigner's Gift (published in 2006.)

Professor Ajami is the recipient of the MacArthur Prize Fellowship, which he was awarded in 1982. In 2006 he received the Bradley prize for Outstanding Achievement and the National Medal of the Humanities which was awarded by the president of the United States.

He has been, since 1989, a contributing editor for U.S. News & World Report. He is a member of the editorial board of the magazine, Foreign Affairs. He has been since 2002 a member of the Board of Directors of the Council on Foreign Relations.