Bernard Phelan
Bernard Phelan
French-Irish Travel Consultant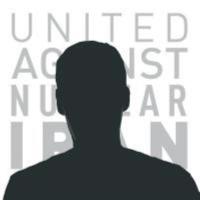 Arrest
Phelan, 64 (as of December 2022), a Paris-based travel consultant and French-Irish dual national, was arrested in October 2022 while traveling in Mashhad, Iran, during widespread domestic protests against the regime. He was arrested together with a travel-company executive, who was released shortly thereafter.
Treatment in Captivity and Hunger Strike
The authorities are holding Phelan at Vakilabad prison in Mashhad, after previously keeping him in solitary confinement elsewhere for several weeks. They did not give Phelan French consular access until January 9, despite multiple requests, and have not permitted him to speak with his relatives.
Phelan told his sister in a letter that he is being held in a block where prisoners are housed before their execution, and that since his arrival, two inmates have been hanged. He also said that the lights are always turned on in his cell, in which 16 other foreigners are also kept, and that there is no glass on the window, so it is always very cold. He has not been permitted gloves or a hat.
Phelan suffers from multiple medical ailments, including a heart condition, artherosclerosis, a "very fragile" digestive system, and chronic pain in his lower back.
At the start of 2023, Phelan began a hunger strike to protest his captivity. On January 16, he started refusing liquids as well. A French diplomat said that Phelan was "showing serious signs of physical and psychological exhaustion." His sister said on January 20 that Phelan had suspended the strike but would resume it if there was no progress on his case.
Phelan's sister stated on February 7, 2023, that his health was declining. His eyesight was failing and he was suffering from knee pain but had not been given a cane or crutches by his captors.
Charges
Phelan has reportedly been accused of "propaganda against the Iranian regime," "[taking] photographs of Iranian police officers, and of a burning mosque," sending photographs to the British newspaper the Guardian, and "stealing two pieces of 900-year-old pottery from a historic village he had travelled to."
International Reaction
The French foreign ministry has demanded that Phelan be released immediately, adding, "We are extremely concerned given the extreme fragility of his health situation. The denial of medical access at this point from the Iranian authorities is completely unacceptable." On January 25, 2023, French Foreign Minister Catherine Colonna communicated this demand directly to Iranian Foreign Minister Hossein Amir-Abdollahian.
Irish Foreign Minister Micheál Martin said on January 22, 2023, that the Irish government had made "very clear" to the Iranian regime that Phelan should be released "on humanitarian grounds."
Receive Iran News in Your Inbox.
Eye on Iran is a news summary from United Against Nuclear Iran (UANI), a section 501(c)(3) organization. Eye on Iran is available to subscribers on a daily basis or weekly basis.