Benjamin Brière
Benjamin Brière
French Tourist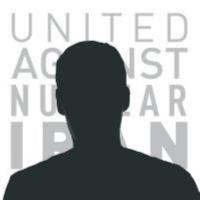 Biography
Benjamin Brière is a French national who reportedly works in the events field. He is 35 as of March 2021.
Arrest
According to his sister, Blandine Brière, Benjamin began a road trip in 2018 that took him by van to Scandinavia and later to Iran. The regime arrested Brière in May 2020 while he was flying a drone near Iran's border with Turkmenistan.
Treatment in Captivity 
The authorities are holding Brière hostage at Vakilabad Prison in the city of Mashhad. About a dozen other inmates are in his cell.  "Benjamin is holding up physically, even if it's very tough," his sister stated. She said in May 2021 that she had been able to speak with her brother four times in the past year. "They are 13 people in a dormitory, without any privacy… He has been through several interrogations but was not mistreated, that's what he tells us." 
In February 2021, one of Brière's lawyers, Saeid Dehghan, disclosed publicly for the first time that his client had been arrested and claimed that the authorities were denying Brière access to legal counsel. The French embassy stated that it was in "regular contact" with Brière and providing him consular services. A report from March 2021 indicated that Brière now could meet with his attorneys. 
Charges and Trial 
According to Dehghan, the regime charged Brière on March 14, 2021, with spying and "spreading propaganda against the system." Dehghan said the first charge was due to his "taking pictures in forbidden areas," and that the second count stems from a social media post by Brière that mentioned that wearing a hijab is required in Iran but not in other Muslim states. 
On May 30, 2021, Dehghan said prosecutors had confirmed they had concluded their investigation and that Brière would indeed be tried for espionage and spreading "propaganda against the system." Iran can impose the death penalty for espionage, while the propaganda charge is punishable by three months to one year in prison. Two other charges, propagating "corruption on earth" and consuming alcohol, had been dismissed following the investigation.
Hunger Strike
Brière began a hunger strike on December 25, 2021, because, according to his sister, "the authorities had not permitted him to call his family for Christmas and "also to draw attention to the mistreatment he has suffered for twenty months." Blandine Brière and Benjamin's French attorney, Philippe Valent, also said the hostage's "feeling of abandonment—and distress" had prompted him to launch the strike to alert Iranian and French authorities to the absurdity of his detention." Blandine said prison guards were subjecting him to "psychological torture," including by promising him that he could speak with his family by phone and later reneging. "Physically he was doing OK (until now), but morally he has really started to sink," she added. 
Benjamin's Iranian lawyer called out the judiciary for inaction on the case. "What is Mashhad's Revolutionary Court waiting for before investigating the political charges of (Benjamin Briere) who has been detained for 570 days?!" he said. 
International Reaction  
Brière's attorney and family did not go public about his captivity until February 2021, seeking to negotiate his release quietly. The French foreign ministry has said, as noted above, that it is providing Brière consular services and that he and the French embassy speak regularly. Brière's family is impatient, however. "We get regular updates from Benjamin, but ten months after his arrest that's no longer enough," Blandine Briere stated. "We need to be sure that France will do everything to get him out of there." 
Blandine Brière has called her brother's captivity "completely grotesque" and called the charges against her brother are unfounded. "His dream was to travel with his campervan, meet new people and discover new landscapes," she stated. "The accusations are baseless. He was a tourist who was hoping to snap pretty pictures. And here we are, in the middle of an outrageous story… We're talking about a simple gadget, a drone you can get for 100 euros in any shop, meant for tourism photos, that's all." She added, "He [Benjamin] says himself he doesn't understand what's happening to him." 
On May 26, 2021—the anniversary of Brière's arrest— Blandine Brière pleaded for help from French President Emmanuel Macron in an open letter published in the French magazine Le Point. In a Facebook post that same day, Blandine "beg[ged]" Macron "to make this detention stop" and "to use all the diplomatic means necessary to obtain [her brother's] liberation." She also said: 
Mr. President, it's after a long year of waiting, of worrying and of incomprehension that I write to you, to call on you to help free Benjamin who is today cut off from his own life, from those who love him, and from the rest of the world. One year that Benjamin, and we, his loved ones, have gone through hell. We are powerless, facing a scenario as unreal as it is incomprehensible. 
She told the press, "We are angry, we have no visibility. We carefully kept silent for months—as we had been asked—but it is no longer possible, as we are not moving forwards."
After one of Briere's lawyers revealed in late May of 2021 that Brière would go on trial, France's foreign ministry called the charges "incomprehensible," adding that it "knew of nothing that could back [them] up."