Antonio Puri Purini
Antonio Puri Purini
In Memoriam
Former Italian Ambassador to Germany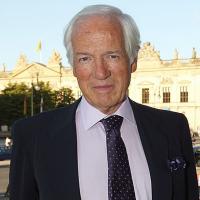 Antonio Puri Purini was Italian Ambassador to Germany from 2005 to 2009 and diplomatic advisor to the President of the Italian Republic, Carlo Azeglio Campi, from 1999 to 2005. He organized the Venice Economic Summit in 1987.
As Director of Energy, Environment and Technological Cooperation at the Ministry for Foreign affairs, between 1990 and 1995 he contributed to developing a new political approach in the cooperation with Eastern Europe, and the Mediterranean basin.
In 1994 he chaired the G7 Nuclear Safety Working Group and was in charge of the G7 report on nuclear safety and energy policy in the former Soviet Union. In the same year he organized Italy's participation in the first G7 summit on the Global Information Society in Brussels.
He was Vice-Chairman of the Governing Board of the International Energy Agency in Paris until he was appointed, in June 1995, to the Italian Embassy in Washington D.C. as Deputy Head of Mission. He then served as Permanent Representative of Italy to the Council of Europe in Strasbourg, in 1998.
Ambassador Puri Purini is a member of Aspen Institute Italia, of the Board of the Institute of International Affairs in Rome, of the European Advisory Board of the Deutsche Bank. He is also an editorialist for the Corriere della Sera.
He has been awarded many honors, amongst which: Knight Grand Cross in the Order of Merit of the Italian Republic, Grand Cross in the Order of Merit of the Federal Republic of Germany, Knight of the Grand Cross in the Royal Victorian Order, Commandeur de la Légion d'Honneur. Antonio Puri Purini was born in Athens on 22 May 1942. He graduated in political sciences and joined the Diplomatic service in 1965. He is married to Rosanna Donà dalle Rose and has four children.