Anoosheh Ashoori
Anoosheh Ashoori
British-Iranian Businessman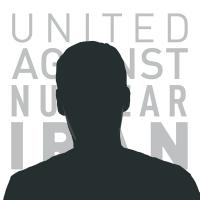 Biography
Anoosheh Ashoori (born April 9, 1954) is a British-Iranian dual national and businessman who ran a building-supplies company and lived periodically in the U.K. since he was 17. His daughter Eilka, an actress, residing in London, said, "My father has nothing to do with politics and told us not to get involved in politics."
Arrest
Ashoori was detained in Tehran in 2017 while visiting his mother.
Treatment in Captivity
Ashoori's daughter said that he was held in solitary confinement for five months.  She added that her father's captors had put him through "systematic torture," including telling him that the Iranian regime-controlled gangs could "stab your daughter or wife in London." She stated that Ashoori tried to kill himself because he was so distressed and wanted to protect his family.
Ashoori suffers from chronic dental problems and requires regular checkups, but his jailers have refused to treat him outside the prison.  Ashoori's family claims that the prison's dentists are "15th-century butchers" who use the same unsterilized instruments on one patient after another. Ashoori said in an audio recording that the dentists in prison charge inmates for any treatment other than extracting teeth.
The regime has not given Ashoori British consular access because Iran does not recognize dual nationality.
On June 22, 2020, Agence France-Presse published a story about a secret audio recording from Anoosheh Ashoori. He pleaded for help from U.K. Prime Minister Boris Johnson, saying, "My fear is that the British government has forgotten us." Another audio message from Ashoori was released on August 13, 2020, the third anniversary of his imprisonment. "With the rampant rise of Covid-19 in Iran, particularly in Evin, I am not even sure if I will have the chance to hold my wife and children in my arms again," Ashoori said. "Dear Prime Minister Johnson and President Rouhani, please put yourselves in my position and tell me what lengths you would go to as an innocent man to be with your family. I implore you to get me and my fellow British nationals out of this hellhole before it is too late for us. Our lives are in your hands."
Ashoori has also used his recordings to reveal information on human rights violations at Evin Prison. These abuses include prisoners being killed as they were brutally interrogated and dying of medical illnesses that resulted from the abject conditions in Evin. Common ailments because of squalid conditions at Evin include heart disease, high blood pressure, stroke, diabetes, cancer, tooth and hair loss, eye problems, anxiety, and depression. The authorities also authorized administering electric shock treatments to prisoners at psychiatric hospitals.
Trial and Sentencing
On August 27, 2019, Iran's judiciary announced that Ashoori had been convicted for connections to the Mossad and "acquiring illegitimate wealth" and sentenced to a combined 12 years in prison.
Hunger Strike
Elika Ashoori announced on January 22, 2022, that her father would begin a hunger strike the next day in solidarity with others, including former American hostage and UANI Senior Advisor Barry Rosen, striking to seek the release of all Iran hostages. 
International Reaction
A spokesperson for the British Foreign Office said, "We have been supporting the family of [Ashoori] since his detention and our embassy in Tehran continues to request consular access, The treatment of all dual nationals detained in Iran is a priority and we raise their cases at the most senior levels. We urge Iran to let them be reunited with their families."
Elika Ashoori criticized the British government in May 2021, saying U.K. ministers and other officials "refused to use the name" of her father when speaking publicly about the plight of British-Iranian dual nationals detained by Iran. "Boris Johnson has never mentioned us or been in contact with us privately," Elika told the Times of London. She expressed concern that the government would give up fighting for Ashoori's freedom if it obtained the release of more prominent British-Iranian hostage Nazanin Zaghari-Ratcliffe.
Release
On March 16, 2022, the Iranian regime released Ashoori and his fellow hostage Nazanin Zaghari-Ratcliffe (also a British-Iranian) into the custody of the British government, and the two left Iran. The two were freed after the U.K. paid Iran $530 million to erase a debt dating back to the 1970s. The shah's government had purchased military vehicles from the British, but the vehicles were not delivered due to the intervening overthrow of the shah and the establishment of the Islamic Republic in its place.
Receive Iran News in Your Inbox.
Eye on Iran is a news summary from United Against Nuclear Iran (UANI), a section 501(c)(3) organization. Eye on Iran is available to subscribers on a daily basis or weekly basis.