Amir-Hossein Ghazizadeh Hashemi
Amir-Hossein Ghazizadeh Hashemi
2nd Tier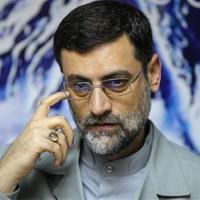 The 2021 cycle marks 49-year old Principlist Amir-Hossein Ghazizadeh's first bid for the presidency. His campaign platform is the "government of peace," calling for "dialogue between the administration and the people."
A physician, Ghazizadeh has served in the Parliament since 2008, representing a district in Khorasan-e Razavi Province, and has been in the Parliament Presidium for several terms, serving as the first Vice-Chairman to the Speaker in the current Parliament. He was
a member of the Islamic Revolution Steadfastness Front, a notable "hardline" faction of which presidential candidate Saeed Jalili has been a member, and was its spokesman for about a year. Ghazizadeh has joined the recently formed Islamic Law Party.
Relationship with Supreme Leader
Ghazizadeh has not received a formal appointment from the Supreme Leader and is not known to have an especially close relationship with him, but he is considered a steadfast loyalist of Khamenei regardless.
Election Prospect
Ghazizadeh faces an uphill battle to garner the votes of Principlist factions and figures, most of who have declared their support for Raisi. As a relatively unknown public figure, he faces an even harder uphill battle to attract votes from the rest of the Iranian population. Some critics speculate he has registered to attract some votes for Raisi, pointing to his promise to dissolve compulsory service, and then withdraw to endorse Raisi following the debates, but it is unclear he would.