Roya Saberi Negad Nobakht
Roya Saberi Negad Nobakht
British-Iranian dual national arrested for Facebook comments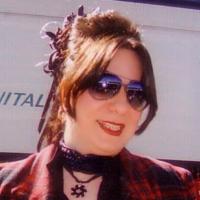 Arrest
Roya Saberi Negad Nobakht, a British-Iranian dual national, was arrested by the cybercrime intelligence unit of the Revolutionary Guards in October 2013 while visiting friends in the city of Shiraz, Iran. She traveled to Tehran to see family that month and about two weeks into the trip, she flew to Shiraz to visit a friend and was arrested at the airport.  She was then taken back to Tehran and charged with "gathering and participation with intent to commit crimes against national security" and "insulting Islamic sanctities." Her husband, Daryoush Taghipoor says his wife's arrest was over comments she had made on a Facebook group about the Iranian government being "too Islamic" and that she had only been charged after a confession was extracted from her "under duress."
Bio
Roya Saberi moved to Stockport, Manchester to join her husband in 2007. Roya and her husband Taghipour are naturalized British citizens.
Treatment in Prison
Nobakht was taken to Evin Prison where she was reportedly subjected to "physical and psychological torture, insults and humiliation" in jail. She was moved to Shahre Rey Prison, an all-female jail with "unspeakably inhuman" conditions where inmates are often subject to beatings by guards. She has also been denied access to medication, held in solitary confinement, and forced to stand outside in the winter in wet clothes which has resulted in kidney problems for which she has been denied treatment.  She has since been returned to Evin where she is suffering from an unknown disease. Roya has had limited conversation with her family. She has been allowed to phone her husband and speak to him for a few minutes every one or two months while the security guards monitor the call.
Sentence & Conviction
Roya was put on trial alongside seven other people and sentenced to 20 years in prison on April 14, 2014 for Facebook posts which allegedly criticized the Iranian regime for being too controlling and Islamic. During the trial, her lawyer was present but was not allowed to speak on her behalf. Later in 2014 Roya was granted a retrial where she was allowed to defend herself for the first time. Roya was verbally told that her sentence was reduced to seven years, but she was given no legal papers to confirm this. According to her husband, "Roya is not a political activist in any way. She is just a normal citizen."
International Outcry
In 2014 the "Free Roya Now" campaign was launched to highlight Roya's plight and encourage the British government and European Union to put pressure on the Iranian regime to secure Roya's release.
On October 24, 2016, a petition was delivered with a letter co-signed by 117 Members of Parliament and members of the House of Lords calling for the release of Roya Saberi and two other British-Iranian dual nationals. The petition, signed by more than 73,000 supporters, was sponsored by Amnesty International, was delivered to the UK Foreign Office. In addition, a petition from Change.org was signed by more than 200,000 supporters and was delivered to Prime Minister Theresa May.