Kameel Ahmady
Kameel Ahmady
British-Iranian Academic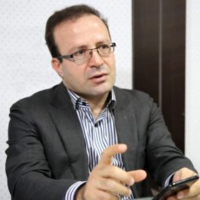 Biography
Kameel Ahmady is a British-Iranian social anthropologist who has conducted research in areas including female genital mutilation (FGM) and child marriage in Iran. He published a book in 2015 that claimed that FGM is performed in at least four major Iranian provinces, even as local authorities ignored the issue or claimed that FGM was not being carried out. According to Ahmady's website, he studied at several European universities, including the London School of Economics and Political Science. Ahmady is an ethnic Kurd.
Arrest
Ahmady was arrested on August 11, 2019, and jailed in Tehran's notoriously brutal Evin Prison, according to his wife, Shafagh Rahmani.
Treatment in Prison
Ahmady was initially placed in solitary confinement. On August 28, 2019, Rahmani claimed the authorities had not allowed her to visit Ahmady and the two were only allowed to speak by phone three times. She added that she was not told the reason for his arrest and that the judiciary had rejected several attorneys that Ahmady's family had hired to represent him. In mid-September, Rahmani and Ahmady were finally able to meet at the prosecutor's office. He told her that he had been moved to a cell with other inmates and was no longer being interrogated.
Release on Bail
Ahmady was released on a five-million-rial bail, equivalent to about $40,000 U.S.
Charges
In mid-September, Rahmani said that the authorities had extended his detention by another month and still had not disclosed the charges against him, telling her that he faced several charges for unnamed actions, but Ahmady had told her that his interrogators had focused on his research activities.
On October 1, 2019, the judiciary confirmed Ahmady's arrest for the first time, claiming he was connected to institutes affiliated with foreign intelligence agencies. A judiciary spokesman said that Ahmady's case was still in its initial investigation stage.