Kameel Ahmady
Kameel Ahmady
British-Iranian Academic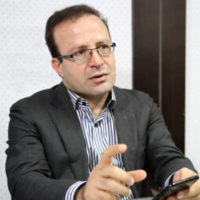 Biography
Kameel Ahmady is a British-Iranian social anthropologist who has conducted research in areas including female genital mutilation (FGM) and child marriage in Iran. He is an ethnic Kurd.
Ahmady left Iran at age 18 to go to university in the U.K. He attended several British universities, including the London School of Economics and Political Science and the University of Kent, and became a U.K. citizen.
Ahmady moved back to Iran in 2005 to research FGM in his home country. In 2015, he published the first comprehensive study of FGM in Iran, claiming the practice is performed in at least four major Iranian provinces, even as local authorities ignored the issue or said that FGM was not being carried out.
Arrest
Ahmady was arrested on August 11, 2019, and jailed in Tehran's notoriously brutal Evin Prison, according to his wife, Shafagh Rahmani.
Treatment in Captivity
Ahmady was initially placed in solitary confinement. On August 28, 2019, Rahmani claimed the authorities had not allowed her to visit Ahmady and the two were only allowed to speak by phone three times. She added that she was not told the reason for his arrest and that the judiciary had rejected several attorneys that Ahmady's family had hired to represent him. In mid-September, Rahmani and Ahmady were finally able to meet at the prosecutor's office. He told her that he had been moved to a cell with other inmates and was no longer being interrogated.
That month, Rahmani said that the authorities had extended her husband's detention by another month and still had not disclosed the charges against him, telling her that he faced several charges for unnamed actions. However, Ahmady had told her his interrogators had focused on his research activities.
Release on Bail
Ahmady was released in November 2019 on a five-million-rial bail, equivalent to about $40,000 in the U.S.
Charges and Trial
On October 1, 2019, the Iranian judiciary confirmed Ahmady's arrest for the first time, claiming he was connected to institutes affiliated with foreign intelligence agencies. A judiciary spokesman said that Ahmady's case was still in its initial investigation stage.
Ahmady's trial was presided over by Tehran Revolutionary Court Judge Abolqassem Salavati, who is nicknamed "the Hanging Judge" or "the Judge of Death" for imposing harsh sentences, including capital punishment, in political cases. Ahmady said the trial consisted of "two staged, farcical court sessions full of legal flaws." 
In December 2020, Salavati found Ahmady guilty and sentenced him to a total of nine years and three months in prison and a $700,000 fine. His purported crimes included:
cooperating with the U.S., a "hostile government";

cooperating with foreign governments, parliamentarians, and embassies to carry out and/or research a "homosexual product in Iran" and "early child marriage project in Iran", and to advocate for legislation to raise the legal age for marriage in Iran;

advocating for the United Nations Sustainable Development Agenda;

cooperating with "foreign obstinate Medias [sic],"

sending a report critical of the regime to the United Nations special rapporteur on the human rights situation in Iran;

"communicat[ing] with anti-revolution and problematic institutes and foundations";

Traveling to Israel;

possessing a taser and pepper spray; and

possessing alcohol.
A higher court denied Ahmady's appeal.
Escape
While free on bail and appealing his conviction, Ahmady fled Iran through the mountains on Iran's western border in December 2020 and returned to the U.K.