Cécile Kohler and Jacques Paris
Cécile Kohler and Jacques Paris
French Trade Union Official and Her Husband/Partner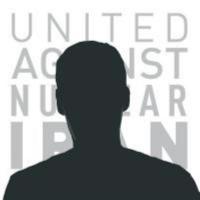 Biography
Cécile Kohler is a French national and educator who heads the National Federation of Education, Culture and Vocational Training (FNEC FP-FO), reportedly the largest federation of teachers' unions in France. Jacques Paris is her husband or partner, according to reports.
Arrest
Iran's Ministry of Intelligence and Security announced on May 11, 2022, that it had arrested two Europeans for "promoting unrest and instigating chaos," in the words of the Iran International news service. The ministry claimed the two had entered Iran in order to exploit ongoing protests to undermine Iranian society and had met with the Coordination Council of Iranian Teachers' Trade Associations, which has organized numerous demonstrations.
On May 12, a French trade union stated that the two detainees as Kohler and her unnamed husband and said they had traveled to Iran as tourists for Easter. Iran International reported that the two had arrived in Tehran on April 29, stayed two days, and then visited the cities of Kashan and Esfahan before being arrested during their return to Paris on May 8.
Iranian state television broadcast more particulars on May 17, identifying both Kohler and Paris by name and claiming "the two spies intended to foment unrest in Iran by organizing trade union protests." The broadcast said the two "took part in anti-government protests and met members of the so-called Teachers' Association," displaying footage of the detainees meeting with demonstrating Iranian teachers and participating in demonstrations. A recording of the arrest was also shown.
Coerced "Confession"
On October 6, 2022, Iranian state television aired a video in which Kohler and Paris confessed to espionage. "I am Cecile Kohler," she said. "I am an intelligence and operations agent at the DGSE [France's Directorate General for External Security] ... We were in Iran to prepare the ground for the revolution and the overthrow of the regime of Islamic Iran." Paris stated that "[o]ur goal at the French security service is to pressure the government of Iran." The network reported that Kohler and Paris had entered the country with "chunks of money… which was meant to fund strikes and demonstrations."
International Reaction
On May 12, the French foreign ministry "condemn[ed]" what it called a "groundless arrest" and "call[ed] for [the detainees'] immediate release." The ministry said the government had "fully mobilized" to help the two, had sought consular access to them, and had summoned the head of Iran's embassy in Paris to explain the arrest.
U.S. State Department Spokesperson Ned Price said on May 17 that "We echo… [France's] condemnation of these arrests. We similarly call on France to immediately release these two French nationals."
After the video of Kohler and Paris "confessing" aired on Iranian state television on October 6, 2022, a French foreign ministry spokesperson condemned the Iranian regime's behavior and stated that Kohler and Paris were being held as "state hostages." "The staging of their alleged confessions is outrageous, appalling, unacceptable and contrary to international law," the spokesperson said. "This masquerade reveals the contempt for human dignity that characterizes the Iranian authorities. These alleged confessions extracted under duress have no basis, nor did the reasons given for their arbitrary arrest."