Anousheh Ashoori
Anousheh Ashoori
British-Iranian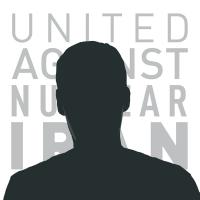 Biography
Anousheh Ashoori is a British-Iranian dual national and businessman who ran a building-supplies company and lived periodically in the U.K. since he was 17. His daughter Eilka, an actress residing in London, said, "My father has nothing to do with politics and told us not to get involved in politics."
Arrest
Ashoori was detained in Tehran in 2017 while visiting his mother.
Treatment in Prison
The regime has not given Ashoori British consular access because Iran does not recognize dual nationality.
Ashoori's daughter said in an interview that her father's captors had put him through "systematic torture," including telling him that the Iranian regime controlled gangs who could "stab your daughter or wife in London." She added that Ashoori tried to kill himself because he was so distressed and wanted to protect his family.
Ashoori suffers from chronical dental problems and requires regular checkups, but his jailers have refused to let him be treated outside the prison.  Ashoori's family claims that the prison's dentists are "15th century butchers" who use the same unsterilized instruments on one patient after another. Ashoori said in an audio recording that the dentists in prison charge inmates for any treatment other than extracting teeth.
Trial and Sentencing
Iran's judiciary announced on August 27, 2019 that Ashoori had been convicted for connections to the Mossad and "acquiring illegitimate wealth" and sentenced to a combined 12 years in prison.
International Outcry
A spokesperson for the British Foreign Office said, "We have been supporting the family of [Ashoori] since his detention and our embassy in Tehran continues to request consular access, The treatment of all dual nationals detained in Iran is a priority and we raise their cases at the most senior levels. We urge Iran to let them be reunited with their families."
On June 22, 2020, Agence France-Presse published a story about a secret audio recording from Anousheh Ashoori. He pleaded for help from U.K. Prime Minister Boris Johnson, saying, "My fear is that the British government has forgotten us."