Who was Col. Hassan Sayyad Khodaei?
On Sunday, May 22, Iranian media reported the assassination of Col. Hassan Sayyad Khodaei, who was a senior officer of Iran's Islamic Revolutionary Guard Corps' (IRGC) Quds Force. Khodaei was shot five times by men on a motorcycle in an unarmored Kia Pride, in what was thought to be a secure area near the Iranian parliament. Khodaei's death was reminiscent of previous operations targeting individuals associated with Tehran's nuclear program. But his death represents an evolution in Israel's modus operandi, signaling the implementation of the Octopus Doctrine.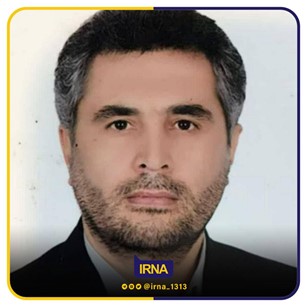 Who was Col. Hassan Sayyad Khodaei?
Before his assassination on Monday, there was little available in open source on the life of Khodaei. But as has been the case after the deaths of other senior officers, Iranian and Israeli media soon began to detail who he was and why he was significant. Masaf News indicated Khodaei was born around 1972, before the Islamic Revolution, and joined the IRGC at a young age in 1987, which was when the Iran-Iraq War was still raging. He was originally from Mianeh in East Azerbaijan Province.
Not a great deal is known about his career after this point. Iranian reports described him as a "defender of the shrine," which usually means service in Quds Force theaters like Syria. Apart from these brief descriptors, a series of narratives have emerged in Israeli media about Khodaei's activities. According to some accounts, Khodaei was complicit in plots against Israelis in Africa, Cyprus, Turkey, and other locations. In fact, Israel's Channel 13 reported that IRGC operative Mansour Rasouli was under the command of Khodaei, when Rasouli targeted Israelis in Europe, a French journalist, and an American general in Germany. Reports even suggested Khodaei may have been behind the recent Iranian attempts to kidnap or harm Israelis by luring them to fake conferences and encouraging them to travel abroad. Other narratives suggested Khodaei was involved in the smuggling of weaponry from Iran to Hezbollah through Syria. Such a disclosure would come on the heels of Israel Defense Forces (IDF) revealing last Friday that Reza Hashem Safieddine, the son of senior Hezbollah official Hashem Safieddine and the son-in-law of the late Quds Force Commander Qassem Soleimani, was a lynchpin in this network. An Israeli strike near Damascus took place shortly thereafter. Separate versions of Khodaei's life depict him as also being close with Soleimani and playing an "important" role in Iran's defense industries, particularly relating to drones.
It is plausible that Khodaei was involved in any or all of the above. Indeed, he was likely a senior officer in the Quds Force's Unit 840. According to Israeli assessments, Unit 840 is an operational unit which constructs terrorist infrastructure beyond the borders of Iran against Western interests and Iranian opposition groups. Unit 840 has also been active in Syria, responsible for the planting of improvised explosive devices in the Golan Heights on the border between Israel and Syria in August and November 2020. Thus, service with Unit 840 connects Khodaei's career in Syria to his alleged involvement in terrorist plots against Israeli interests, particularly Unit 840's role in the foiled plots against Israeli and U.S. targets outside the Middle East. In fact, some reports position Khodaei as deputy commander of Unit 840, which was reportedly headed at one point by Yazdan Mir, also known as Sardar Bagheri, according to VSQuds. But the secretive nature of Unit 840 makes it difficult to confirm with confidence the current leadership structure.
The Octopus Doctrine and Security Problems
The death of Khodaei represented a change from Israel's modus operandi in targeted killings concerning Iran. In the past, these operations have targeted persons affiliated with Iran's nuclear program, specifically scientists, between 2010-12, and Mohsen Fakhrizadeh, who headed the Organization for Defensive Innovation and Research (SPND) and was killed in 2020. Other episodes involved the assassination of senior Al Qaeda leader Abu Muhammad al-Masri on the streets of Tehran. Another category of incidents involves mysterious explosions, like the 2011 blast near Bidganeh which killed the IRGC's Aerospace Force's Brigadier General Hassan Tehrani Moghaddam, who was a senior officer spearheading Iran's missile program.
But what makes Khodaei's death different is that it represents an escalation in Israel's war-between-the wars campaign (MABAM). Members of Iran's Resistance Axis—including IRGC officers—have been killed after Israeli strikes on battlefields like Syria. However, in the case of Khodaei, a senior Quds Force operative has been killed on the streets of Tehran. This is a signal that the Octopus Doctrine, long championed by Israel's Prime Minister Naftali Bennett, is in effect. Even before Bennett became prime minister, he urged Israel to focus on targeting Iran proper—the head of the Octopus—and not just its tentacles in Gaza, Iraq, Lebanon, Syria, and elsewhere. As Bennett once said, "while we're shedding blood fighting their tentacles, the octopus' head is lounging in its chair enjoying itself." In 2020, Bennett expanded on this concept saying, "when the octopus tentacles hit you, you must fight back not just against the tentacles, but also to make sure to suffocate the head of the octopus, and the same applies to Iran…Now we are changing the paradigm, we are now engaged in a continued effort to weaken the Iranian octopus through economic, diplomatic, and intelligence measures, as well as with military means and various other approaches."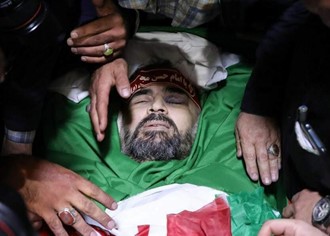 Therefore, Khodaei's assassination is very much a reflection of this approach. It's not just his death but also the events leading up to it, including Mossad's reported detention and questioning of Mansour Rasouli in Iran, and especially its disclosure. Many of these campaigns likely utilize foreign citizens, what Haaretz has called "Mossad's international brigade."
Khodaei's killing lastly represents another embarrassment for Iranian security forces. It follows the deaths of Soleimani, Fakhrizadeh, al-Masri, and explosions at sensitive facilities. Soleimani and Fakhrizadeh were more senior targets than Khodaei—and were guarded by the IRGC. Khodaei did not appear to have a great deal of security, especially given his car was unarmored. But Khodaei's assassination shows once again the recurring problems in IRGC protective details—or lack thereof—of its officers and Iranian officials as well as chronic counterintelligence failures. This is likely to cause yet another reassessment within Tehran on security, demonstrating that it continues to suffer from deep institutional penetration from foreign intelligence services. In a sign of how sensitive the IRGC is to this issue, right around the time of Khodaei's death, it published information claiming it dismantled an Israeli intelligence network.
In the end, Khodaei, while not well known to the outside world, was certainly important to the Iranian system given his senior role in Unit 840 and the presence of significant regime figures at the mourning ceremony over his coffin on Monday, like First Vice President Mohammad Mokhber, who has close ties to the Office of the Supreme Leader as a onetime head of the Execution of Imam Khomeini's Order. Khodaei's assassination is already causing Tehran to consider how it can reestablish its own deterrence, with Nour News, which is linked to Iran's Supreme National Security Council (SNSC), saying the operation "is crossing a red line without calculation, that is going to change many equations." The fallout is far from over.
Jason M. Brodsky is the policy director of United Against Nuclear Iran (UANI). His research focuses on Iranian leadership dynamics, the IRGC, and Iran's proxy and partner network. He is on Twitter @JasonMBrodsky.