October 2022 Iran Tanker Tracking
On October 19, 2022, the U.S. Department of Justice charged five Russian nationals and two oil traders over an alleged money laundering and global sanctions evasion scheme. A 12-count indictment was unsealed in a New York federal court, accusing the defendants of obtaining military technology from U.S. companies, smuggling millions of barrels of oil, and laundering tens of millions of dollars for Russian oligarchs and other sanctioned entities.
Juan Fernando Serrano Ponce and Juan Carlos Soto were charged for allegedly brokering illicit oil deals for Petroles de Venezuela S.A. (PDVSA), Venezuela's state-owned oil company. In June, President Maduro said, "we are more prepared and stronger to join together the strength of Iran and Venezuela into a truly extraordinary cooperation."  So, it is no surprise that Serrano is connected to Iran through his company Treseus, which is registered under similar names in Spain, and the UAE. Via offices in Iran, Spain, and Italy, he imported saffron and, more significantly, petrochemical products from Iran.
The 49-page indictment reads like a playbook on how to circumvent U.S. sanctions – "complete with Hong Kong shell companies, bulk cash pick ups, phantom oil tankers and the use of cryptocurrency to cloak transactions that are illicit under U.S. law." Though the tactics revealed in this indictment are not exclusively used by Russia or Venezuela, these have long been used by the Iranian regime to circumvent U.S. sanctions.
For the month of October, using some of these same tactics, Iran exported 1.1 million barrels of oil per day (table below).  It is important to note that UANI is regularly seeing rogue vessels engage in new tactics and schemes, however.  These tactics attempt to evade not only U.S. sanctions, but also the trackers working to identify them.  Some of these new tactics are discussed below.
| | | | |
| --- | --- | --- | --- |
| Country of Destination | October 2022 - Barrels Per Day (bpd)* | September 2022 – Barrels Per Day (bpd)* | August 2022 – Barrels Per day (bpd)* |
| China | 870,815 | 648,107 | 845,152 |
| Syria | 107,696 | 120,791 | 133,467 |
| UAE | 0 | 63,582 | 16,632 |
| Venezuela | 0 | 0 | 66,163 |
| Unknown | 196,443 | 213,354 | 186,998 |
| SPRING Total | 1,174,955 | 1,045,834 | 1,248,411 |
Vessels Attempt to Hide from Tanker Trackers
Vessel owners looking to evade U.S. sanctions are constantly coming up with new tactics. Owners have gone so far as to ask for data to be removed from ship-tracking platforms to make it harder for ship-tracking organizations like UANI to track. However, after UANI made this discovery and alerted the platform in question [name redacted to spare embarrassment], it quickly restored the profiles for the vessels.

Turning off their AIS transponders to hide their true locations – is an old but still effective tactic for vessels looking to hide their activities.  In late September the vessel IMPALAS (IMO: 9171448) arrived at Jose Terminal, Venezuela, to discharge Iranian oil. According to its AIS transponder, the vessel turned its transponder off on September 7, located east of Malaysia. UANI then identified the vessel in Venezuela two weeks later.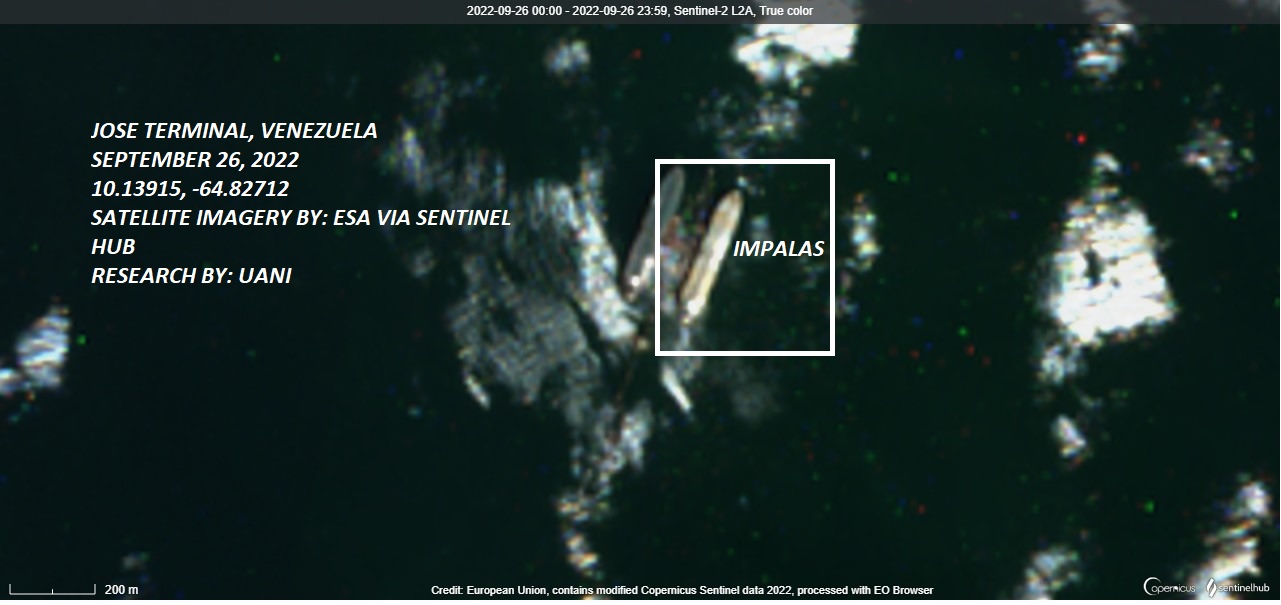 Other vessels are going to extremes like painting their decks to hide from identification through satellite imagery. This month, the Cook Islands-flagged crude oil tanker COLOSSUS (IMO: 9165542) was identified loading crude oil from Kharg Island, Iran on October 16. While this vessel has long been part of the 'Ghost Armada,' UANI did not initially recognize the vessel due to the color change.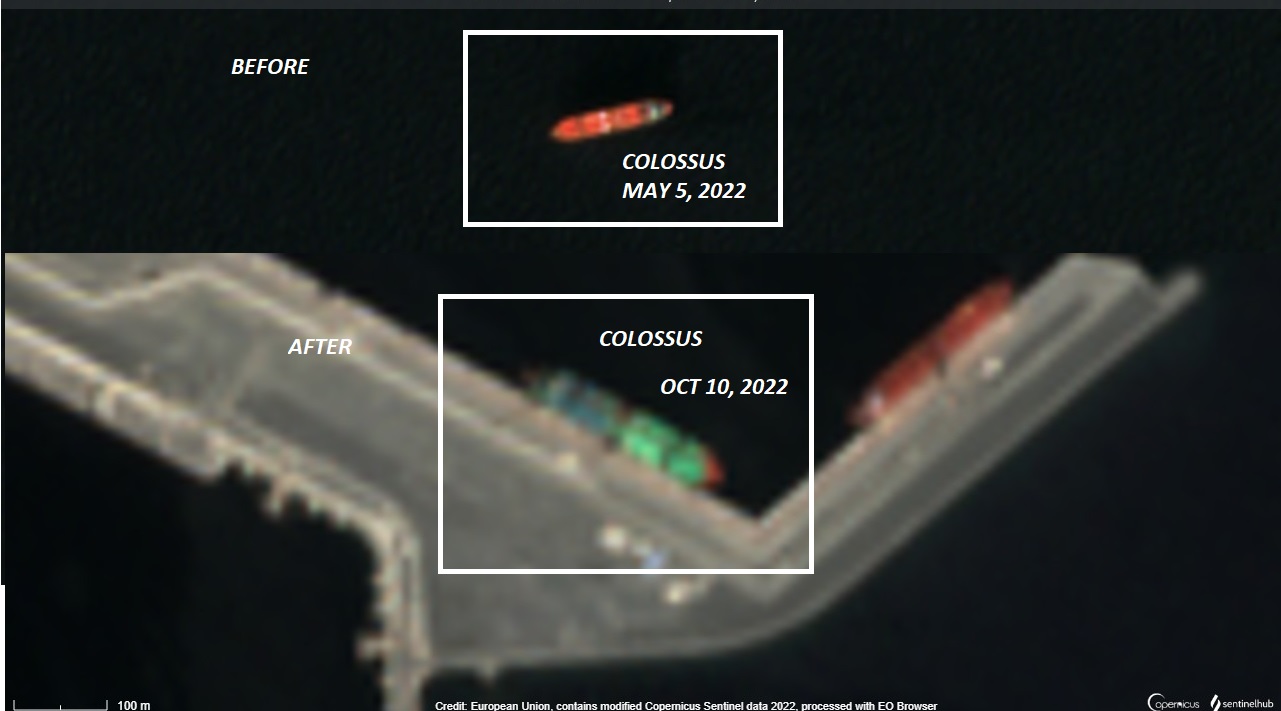 Earlier this year, UANI released a report highlighting many of the techniques used to evade sanctions and issued recommendations to the maritime community and its regulators to assist in developing and implementing an effective sanctions compliance program. UANI continues to encourage the industry to adopt these recommendations, not only for vessels violating U.S. sanctions on Iran, but also Venezuela and Russia.
Receive Iran News in Your Inbox.
Eye on Iran is a news summary from United Against Nuclear Iran (UANI), a section 501(c)(3) organization. Eye on Iran is available to subscribers on a daily basis or weekly basis.