Nahid Taghavi
Nahid Taghavi
German-Iranian Human Rights Activist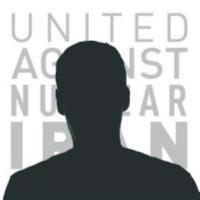 Biography
Nahid Taghavi is a longtime human rights activist who resided in Germany but also had an apartment in Iran, according to Middle East Eye.
Arrest
The authorities arrested Taghavi while she was visiting Tehran in October 2020. Satar Rahmani, a supporter of imprisoned British-Iranian hostage Mehran Raoof, said that both Taghavi and Raoof were arrested after going to secretly record meetings of activists at a Tehran coffee shop.
Treatment in Captivity
Amnesty International said in February 2021 that the regime was keeping Taghavi in "prolonged solitary confinement." The National reported that she was being held at Tehran's notoriously brutal Evin Prison and had been infected with COVID-19.
Taghavi's daughter, Miriam Claren, said that the authorities only permitted Nahid's brothers to visit her in April 2021, almost seven months after her arrest.
Charges and Trial
Taghavi's trial reportedly started on April 28, 2021. Taghavi's daughter said the proceedings were held in secret.
Sentencing
Taghavi was sentenced to more than ten years' imprisonment by Branch 26 of Tehran's Islamic Revolutionary Court, according to an August 4, 2021, tweet by her lawyer. The attorney, Mostafa Nili, said that she was sentenced to ten years for the crime of "participating in the management of an illegal group" and eight months "for propaganda activities against the regime." Taghavi's daughter, Miriam, confirmed the sentence, saying the trial was held in secret.
Medical Furlough
Iran furloughed Taghavi in July 2022 so that she could get treatment for neck and back problems.
Return to Prison
The authorities forced Taghavi to go back to prison on November 13, 2022, even though she reportedly did not complete her medical treatment.
International Reaction
A spokesperson for Germany's foreign ministry stated in August 2021 that Germany could not provide Taghavi consular aid because she was on trial in her native country. Frank Schwabe, the German opposition Social Democratic Party's human rights spokesman, criticized Taghavi's conviction and sentencing, saying, "The charges are baseless and the verdict a farce."
Taghavi's daughter said Nahid, and other human rights activists sentenced at the same time as her, are "not members, or leaders, of a group. Their minds are left-wing, but this is it.
"They are in prison because of the systems of belief and [the regime] created a case against them."