Mohsen Rezaei
Mohsen Rezaei
2nd Tier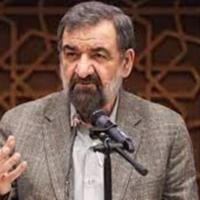 This cycle marks the fourth presidential bid of 66-year old Mohsen Rezaei, former overall Commander of the Islamic Revolutionary Guard Corps (IRGC) in the 1980s and 1990s and the current Secretary of the Expediency Council, which resolves issues between the Parliament and the Guardian Council.
Relations with the Supreme Leader
Mohsen Rezaei has remained in the orbit of insiders around Supreme Leader Ali Khamenei, but he is not considered a particularly close confidant or key decision-maker. He had a son, Ahmad, who was publicly critical of the Islamic Republic. Ahmad was found dead in a Dubai hotel in 2011.
Electoral Prospects
Rezaei's seemingly perpetual, unsuccessful bids have turned him into the subject of jokes among many Iranians. In his last bid in 2013, he finished fourth behind Saeed Jalili at 10%. In the first debate, he claimed that moderate candidate Abdolnaser Hemmati and other Rouhani officials should be tried for treason due to the failures of their engagement with the West to improve the lives of Iranians. It remains unclear whether Rezaei would heed the pressure of Principlists to withdraw in favor of Raeisi following the debates.
Receive Iran News in Your Inbox.
Eye on Iran is a news summary from United Against Nuclear Iran (UANI), a section 501(c)(3) organization. Eye on Iran is available to subscribers on a daily basis or weekly basis.