Maciej Walczak
Maciej Walczak
Polish Scientist and Academic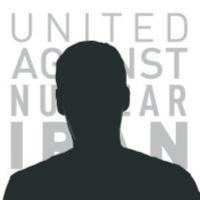 Biography
Maciej Walczak is a Polish scientist who heads the department of environmental microbiology and biotechnology of Nicolaus Copernicus University (NCU) in Toruń, Poland.
Arrest
Iranian state media stated on July 6, 2022, that the intelligence branch of the Islamic Revolutionary Guard Corps had detained Walczak and several other foreign nationals for "acts of spying," including "taking earth samples in restricted areas" during a "missile exercise… by the IRGC Aerospace Force" in Iran's central desert. The media outlets broadcast video of Walczak, the other foreigners, and the supposed espionage activities.
"He enters the country under the guise of a scientific exchange with a university," the Islamic Republic News Agency claimed, "but as tourists, they go to Kerman and Shahdad region at the time of a missile test, where they take samples of soil, water, rock, salt and mud. He is the head of the biological and biotechnology department of the Copernicus University in Poland, which is associated with the Zionist regime."
An NCU spokesperson told BBC Persian that Iran had also detained two Polish colleges of Walczak who travelled to Iran with him, but that they were released and had returned to Poland.
The Polish foreign ministry said in a statement on July 7, 2022, that "a Polish national was taken into custody in Iran in September 2021. The consular services have maintained contact with the Pole and his family ever since; the detainee has been provided with legal aid. Consular and diplomatic steps have been taken to make it possible for him to return to Poland as soon as possible. We have also been coordinating our subsequent actions with allied states. Considering the best interests of the highly reputed scientist, the MFA will not disclose any details of the case and requests that his privacy and the privacy of his relatives be respected."
Treatment in Captivity
Someone who reportedly was detained with Walczak for a week told BBC Persian that Walczak was interrogated two or three times daily and that the guards did not permit him to speak with his family. Walczak reportedly told his fellow detainee that his interrogators asked him for his address in Poland and later showed him photos of his house, scaring him. The detainee and a source close to Walczak's family also said to BBC Persian that the Iranian government has spoken with its Polish counterpart about a prisoner swap, but the Polish foreign minister said that there are no Iranian prisoners in Poland.
Charges and Sentencing
BBC Persian reported on July 7, 2022, that Walczak had been sentenced to three years in prison, according to an NCU spokesperson. The charges are unknown.