Jolie King and Mark Firkin
Jolie King and Mark Firkin
British-Australian Travelers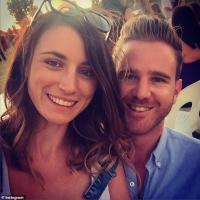 Biographies
Jolie King, a British-Australian national, and her Australian boyfriend, Mark Firkin, visited Iran in 2019 as part of their plan to travel the globe by car from their home in Australia to London and blog about their trip. King is a building designer and Firkin is a construction manager.
Arrest
King and Firkin were arrested in Iran in June of 2019, reportedly after they flew a drone without a permit in an area near Iranian military installations.
Treatment in Captivity
King was reportedly held in Tehran's notorious Evin Prison, where, according to a fellow prisoner's husband, she spent weeks in solitary confinement. Firkin's whereabouts during his detention were not disclosed.
Release
Australia's foreign minister announced on October 5, 2019, that, after extended conversations between her and Iranian Foreign Minister Mohammad Javad Zarif, King and Firkin had been released, the charges against them were dropped, and they had returned to Australia. Simultaneously, the Australian attorney general publicly disclosed that it would not extradite to the United States an Iranian student accused of exporting U.S.-origin military radar equipment to Iran.
Receive Iran News in Your Inbox.
Eye on Iran is a news summary from United Against Nuclear Iran (UANI), a section 501(c)(3) organization. Eye on Iran is available to subscribers on a daily basis or weekly basis.