Alireza Akhondi
Alireza Akhondi
Member of the Swedish parliament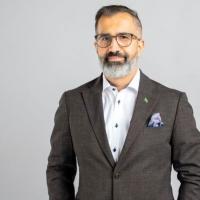 Alireza Akhondi is a member of the Swedish Parliament. Born in Iran, Akhondi emigrated to Sweden in 1992 and has been a member of Swedish Parliament since 2018. He currently sits on the Civil Affairs Committee and the Center Party's National Party Board. Akhondi has been particularly devoted to social issues relating to freedom, equality, and human rights. In 2015, he supported Serbia and Greece during the refugee crisis, organizing aid shipments from private donations. He similarly helped Ukraine in their humanitarian efforts in the months following Russian President Vladimir Putin's invasion in February 2022.
Amidst the ongoing protests in Iran, Akhondi has dedicated himself to advocating for the Iranian people in their struggle for freedom and democracy. He is a member of the Advisory Board of United Against Nuclear Iran (UANI) and is UANI's advisor on European affairs. Follow him @AlirezaAkhondi.
Receive Iran News in Your Inbox.
Eye on Iran is a news summary from United Against Nuclear Iran (UANI), a section 501(c)(3) organization. Eye on Iran is available to subscribers on a daily basis or weekly basis.