Abdolrasoul Dorri-Esfahani
Abdolrasoul Dorri-Esfahani
Iranian-Canadian Accountant and Nuclear Negotiator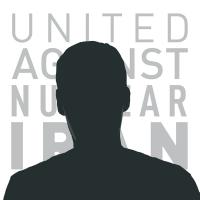 Biography     
Abdolrasoul Dorri-Esfahani is an Iranian-Canadian accountant and former adviser to the governor of the Central Bank of Iran. He oversaw negotiations on the 2015 Joint Comprehensive Plan of Action's banking provisions, also known as the Iran nuclear deal.
Arrest
Dorri-Esfahani was arrested in August of 2016 as he was about to leave Iran and return to Canada. He was released on bail pending trial.
Charges, Trial, and Sentencing
Dorri-Esfahani was accused of having links to British intelligence and giving sensitive information to the United States in exchange for payments by both countries.
In October 2017, the judiciary announced that Dorri-Esfahani had been sentenced to five years in prison, and Iran's Tasnim News Agency reported that he would return to jail to begin his sentence. Even though Iran's intelligence minister claimed that Dorri-Esfahani was innocent and had even cooperated with the ministry's counterintelligence branch, his appeal was rejected.
Smear Campaign
In September of 2018, the intelligence wing of Iran's Islamic Revolutionary Guard Corps (IRGC) released a propaganda video portraying Dorri-Esfahani as having been paid to infiltrate Iran's negotiating team for the nuclear deal and being influential in the deal's formation. The video claimed Dorri-Esfahani worked with multinational firms like PricewaterhouseCoopers to provide key information to foreign negotiators.
Receive Iran News in Your Inbox.
Eye on Iran is a news summary from United Against Nuclear Iran (UANI), a section 501(c)(3) organization. Eye on Iran is available to subscribers on a daily basis or weekly basis.