November 2022 Iran Tanker Tracking
What the EU Ban on Russian Oil Could Mean for Iran
On December 5, the European Union will ban Russian crude oil imports EU tankers will also be barred from transporting, insuring, and financing Russian oil shipments. Northern Europe – previously Russia's biggest customer – has already slashed seaborne Russian oil imports by over 90%, according to Bloomberg. To make up for the deficit, Russia has rerouted much of its supply to India, China, and other Asian countries at discounted prices.
This is bad news for Iran, which now faces competition from Moscow in China.  
Both Iran and Russia are already offering discounts on the benchmark price of their oil. According to Bloomberg, Russia's flagship Urals grade was trading at about $52 a barrel at the end of last week -  a whopping 39% discount ($33) to Brent crude price. Likewise, the National Iranian Oil Company ("NIOC") discounted its oil to China to the lowest amount in almost two decades.  
The embargo on Russian oil is clearly creating pressure on Iran to match Russian discounts, or it risks losing market share. However, since Iran's oil sector has been weakened by sanctions since 2019, it cannot afford to endure low prices for too long. Russia can. Furthermore, unlike Iranian oil sales, Russian oil sales are not subject to U.S. secondary sanctions. China could therefore prefer to handle Russian crude due to the lower risk of facing U.S. sanctions.  
For November, Iran exported 1.1 million barrels of oil per day (table below). China remains the top purchaser of Iranian oil, undoubtedly taking advantage of the discounted oil prices.
| | | | |
| --- | --- | --- | --- |
| Country of Destination | November 2022 - Barrels Per Day (bpd)* | October 2022 - Barrels Per Day (bpd)* | September 2022 – Barrels Per Day (bpd)* |
| China | 972,750 | 992,872 | 607,797 |
| Syria | 46,503 | 114,709 | 120,791 |
| UAE | 0 | 18,972 | 63,582 |
| Venezuela | 0 | 0 | 0 |
| Unknown | 140,659 | 108,129 | 229,416 |
| Total | 1,114,882 | 1,164,683 | 1,021,586 |
* Figures to be updated over the following weeks
New Vessels Join Iran's Ghost Armada
In July 2022, UANI wrote about Iran's increase in using its National Iranian Tanker Company ("NITC") vessels versus non-sanctioned foreign-flagged tankers to export its oil. We saw this increase as a result of 1) Iran's rising exports to Venezuela, 2) the shift in the deployment of foreign (non-Iranian flagged) tankers from Iranian to Russian oil trading routes and 3) possible disruption of IRGC oil smuggling network as a result of U.S. sanctions. However, this shift did not last long.
In November, UANI identified four new foreign-flagged vessels that loaded crude oil from Iran. During the same month, we saw four additional new foreign-flagged vessels load Iranian crude oil via STS transfers off Singapore. In October, we saw six new foreign-flagged vessels load crude oil from Iran's Kharg Island and seven new foreign-flagged vessels engaged in STS transfers of Iranian oil, or with an Iranian tanker, off Singapore. These vessels have not previously been involved in Iranian oil trade, but some have previously transported Russian and/or Venezuelan oil.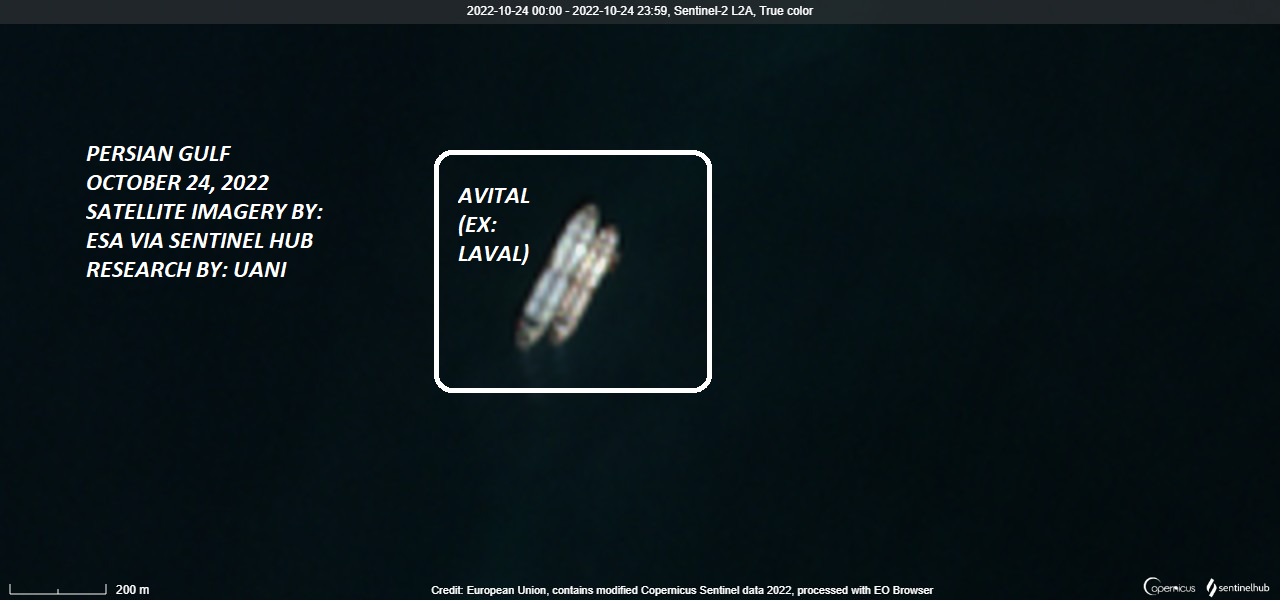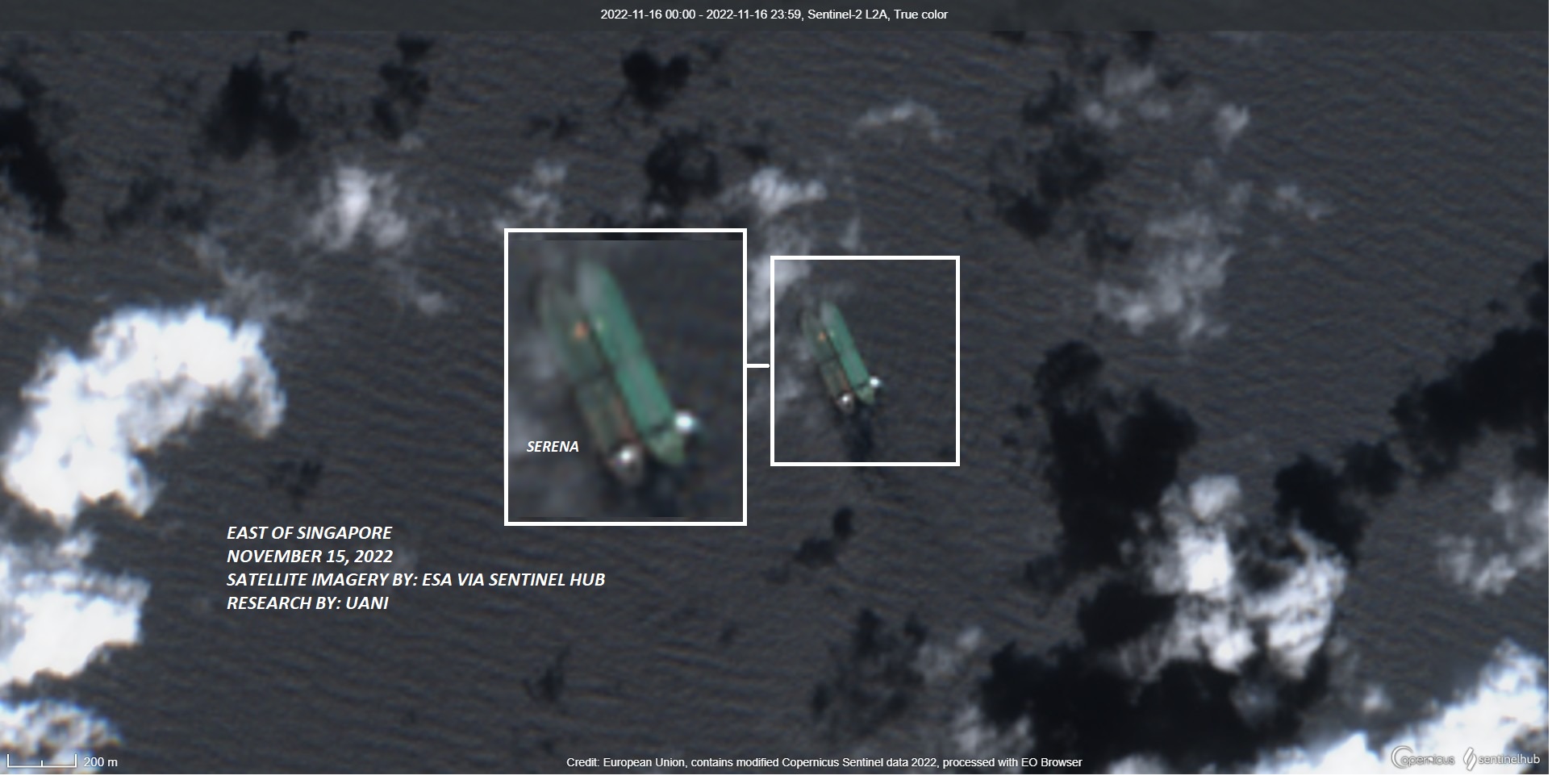 Panama flags over half of these new vessels in Iran's 'ghost-armada,' Panama flags over half. Liberia, the fastest-growing registry in 2022, is close behind, flagging five of the new vessels that have joined this fleet. As Liberia expands, it needs to maintain high levels of due diligence to assess and mitigate sanctions risks. UANI has provided recommendations to all flag states in its report, Oceans Of Deceit: Iran's Deceptive Shipping Practices and Exploitation of the Maritime Industry.  
Receive Iran News in Your Inbox.
Eye on Iran is a news summary from United Against Nuclear Iran (UANI), a section 501(c)(3) organization. Eye on Iran is available to subscribers on a daily basis or weekly basis.