Tamir Pardo
Tamir Pardo
Former General Director of the Israeli Mossad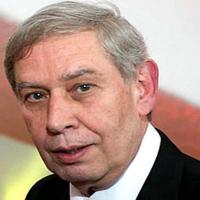 Tamir Dean Pardo was born in Israel in 1953. He served in the IDF as a captain in special forces unit "Sayeret Matkal". In 1980, he began his service in the Mossad. During his 35-year career in the Mossad, he served as an operational Division Director, Deputy Director, and concluded as the head of the organization.
During his term as Director from 2011 to 2016, Tamir worked directly and intensively under the Prime Minister of Israel. He maintained close relationships with overseas intelligence agencies, heads of states, and his intelligence counterparts. Overlapping with the "Arab Spring," this was a particularly volatile, sensitive, and fragile period in the Middle East.
Tamir retired from the Mossad in January 2016, exploring the business sector as well as the academic arena.
Tamir holds a BA from Tel Aviv University in history and international relations. He is married, father to 2 children, and has 2 grandchildren.